Wed., Oct. 23; 6:30 – 8:30 p.m.; Special Events Hall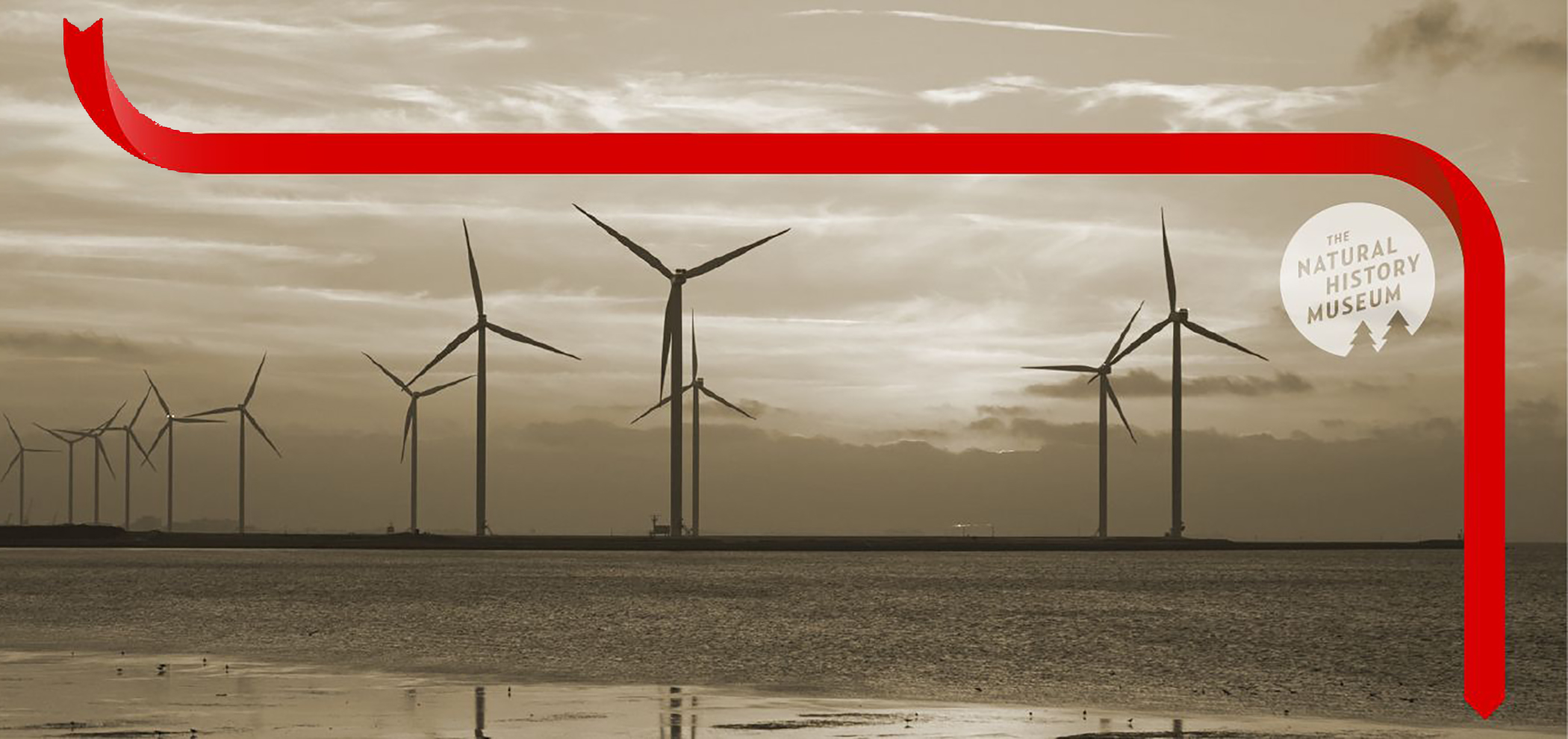 Join us as we host The Natural History Museum and guests for a panel discussion focused on efforts to decolonize green energy among Indigenous activists.
Renewable energy is a new frontier for economic growth. Facing increased global pressure to curb emissions, the companies most responsible for planetary global warming are erecting wind farms, building solar panels, and expanding renewable energy infrastructure without reducing their investments in the extraction economy. These companies are not the only ones investing in the power of the sun. Building on centuries of Indigenous knowledge about the sun's power to give life, Indigenous communities across the continent are modeling a solar energy future that breaks from the profit motive. This panel considers green energy as a site for decolonization, asking how Indigenous activists are advancing an alternative future for green energy by connecting green technology development to the grassroots movements resisting fossil fuel expansion.
Decolonizing Green Power is presented as part of Power Beyond Extraction, a mobile and pop-up museum curated and organized by The Natural History Museum and founded by the art collective Not An Alternative in 2014. An ongoing art intervention, The Natural History Museum has a mission to unleash the power of museums as agents of change.
While this event is free to attend, R.S.V.P. is strongly encouraged. However, no one will be turned away at the door. Please email market@phipps.conservatory.org to make your reservation.
---
Moderator
Judith LeBlanc (Caddo), Director, Native Organizers Alliance
Speakers
Phyllis Young (Lakota), Standing Rock Sioux Tribal Council Member (former), #GreenTheRez
Henry Red Cloud (Lakota), Founder, Lakota Solar Enterprises
Mark Tilsen (Oglala Lakota), NDN Collective and Extinction Rebellion
Melina Laboucan Massimo (Lubicon Cree), Sacred Earth Solar
---
Speaker Bios
Judith LeBlanc (Caddo) is Director of the Native Organizers Alliance and a board member of The Natural History Museum. The Native Organizers Alliance is a national Native training and organizing network which provides Native organizers, tribal governments and nonprofits with trainings and support for strategic campaign planning and community engagement based on Indigenous values and practices. Judith is currently working with tribal governments, traditional elders and Native community groups in South Dakota who are organizing to prevent the building of the Keystone XL Pipeline.

Phyllis Young (Lakota/Dakota) leads the #GreenTheRez campaign of the Lakota People's Law Project to bring renewable energy to the people of Standing Rock. Young served as a Tribal Council Member of the Standing Rock Sioux Tribe from 2012 to 2015, and as official "tribal liaison" to the Oceti Sakowin Camp during the struggle to stop the Dakota Access Pipeline. Her presence was felt daily by the tens of thousands who traveled to the resistance camps protesting the pipeline. Phyllis is a long-time member of the American Indian Movement, and co-founded Women of All Red Nations with Madonna Thunder Hawk in 1978. She also served as a board member of the Smithsonian's National Museum of the American Indian for 15 years.

Henry Red Cloud (Lakota), is the founder of Lakota Solar Enterprises on the Pine Ridge Reservation in South Dakota. One of the first 100% Native-owned and operated renewable energy companies in the nation, LSE employs tribal members to manufacture and install solar air heating systems for Native American families living on reservations across the Great Plains. Henry also manages the Red Cloud Renewable Energy Center, a one-of-a-kind Native educational facility where tribes from around the U.S. receive hands-on green job training in renewable energy technology and sustainable building practices. Henry's work provides Native Americans with "a new way to honor the old ways" through sustainable energy solutions that are environmentally sound, economically beneficial, and culturally appropriate.

Mark K. Tilsen (Oglala Lakota) is a poet, educator, and activist from the Pine Ridge Indian Reservation. In the Dakota Access Pipeline struggle, Mark acted as a direct action trainer and police liaison, and continues to provide trainings and teach-ins about the lessons learned from Standing Rock. He has been involved with the L'eau est La Vie Camp, a Native-led prayer camp aimed at stopping the proposed Bayou Bridge Pipeline in Louisiana at the tail end of the Dakota Access Pipeline. Mark's most recent book of poems is It Ain't Over Til We're Smoking Cigars on the Drill Pad: Poems From Standing Rock And The Frontlines.

Melina Laboucan-Massimo (Lubicon Cree) is from northern Alberta, Canada and has worked on social, environmental and climate justice issues for the past 15 years. Currently a Fellow at the David Suzuki Foundation, her research is focused on climate change, Indigenous knowledge and renewable energy. Melina is the founder of Sacred Earth Solar, a company empowering frontline Indigenous communities with renewable energy. For over a decade, she worked with Greenpeace Canada and the Indigenous Environmental Network internationally and currently serves on the boards of Seeding Sovereignty and NDN Collective as well as the executive steering committees of the Indigenous Clean Energy Network and Indigenous Climate Action. Melina is the host of a new TV series called Power to the People which documents renewable energy, food security and eco-housing in Indigenous communities across North America.
More Events You'll Enjoy
Free with Admission Mondays, Wednesdays and Fridays, Plus Additional Days As Available

Join us for one of our weekly scheduled Discovery Programs to engage our youngest visitors with the wonders of the natural world. All programs are free with admission and require no advance registration.

Fri., Oct. 25; 4 – 8 p.m.

Bring costumed kids for a boo-tanical bash as we offer a host of fun family activities and healthy snacks, all free with Phipps admission!

Thurs., Oct. 10 and Sat., Nov. 2; See full listing for location and times

The 5-2-1-0 Speaker Series is an opportunity to network with community members, Phipps staff and professional guest speakers who will present their important work and share the latest recommendations for how to build healthy environments for the children they serve each day.