Fall Flower Finale for SUPER. NATURAL.
OPEN DAILY UNTIL 11 P.M. THROUGH SUN., NOV. 5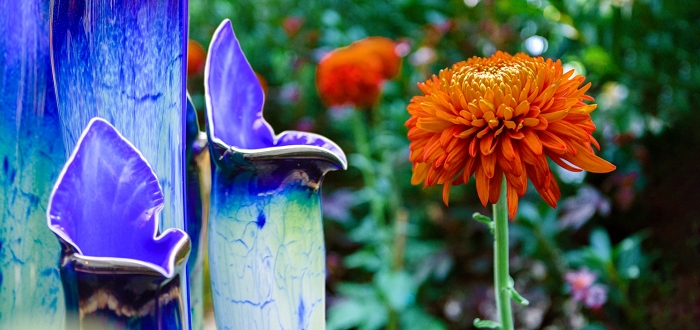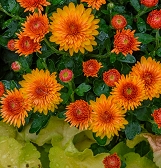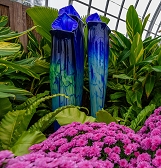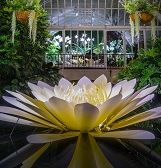 Thousands of chrysanthemums join supersized glass art for the final weeks of the blockbuster SUPER. NATURAL. show.
For its final weeks, SUPER. NATURAL. Glass Art will embrace Phipps' tradition of stunning Fall Flower Shows, transforming as the plantings change from tropical summer plants to a colorful cornucopia of chrysanthemums for the finale of this blockbuster show. Surrounding the masterful glass sculptures, mums will bring the vibrant colors of fall into the Conservatory, picking up on the bright hues of the art.
Open Daily Until 11 p.m. Except Sat., Oct. 21

Stay for the evening and experience the beauty in a whole new light as the sun goes down and the mesmerizing SUPER. NATURAL. glass art begins to glow.
Photos © Paul g. Wiegman
More Events You'll Enjoy
Nov. 30 – Dec. 2; Thursday and Friday, 10 a.m. – 6 p.m.; Saturday, 10 a.m. – 3 p.m.

From the glasshouse to your house, we're offering a large selection of fresh holiday greens and boutique gifts for loved ones in our shop at Phipps Garden Center in Mellon Park. This event is free and open to the public!

Mondays – Fridays, 11:30 a.m. – Close; Saturdays – Sundays All Day

Switch your home electricity to 100% green power while visiting our Tropical Forest Conservatory and you can receive a free Phipps membership!

Saturdays; 11 a.m. – 3 p.m.

Phipps' revolutionary new SEED Classroom and observational beehive are now open for you to discover. Drop in during our Saturday open hours and a graduate of our Learning for a Greener Future high school internship will show you around. No advance reservation is required.