June 19 – 25; See schedule for full details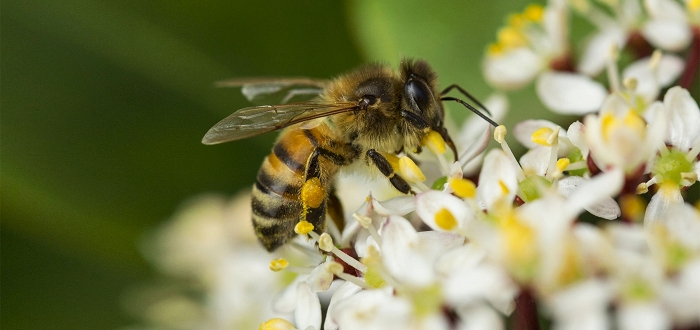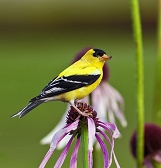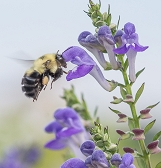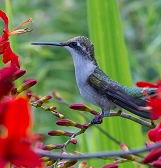 Join us for an educational celebration of pollinators and their essential role in sustaining our ecosystem.
Here at Phipps, we're celebrating National Pollinator Week with fun activities, presentations and more to highlight the bees, butterflies, birds and other animals whose behaviors help to produce our natural resources and sustain our ecosystems. Read on for a complete list of events, which begin on Mon., June 19 and continue through Sun., June 25. Activities are included with Phipps admission and require no advance registration except where noted.
Open Daily:
Butterfly Forest
Delight in the behavior of our fluttering pollinator friends and their favorite blooms, enhanced this year by a sound art installation and SUPER. NATURAL. Glass Art by Jason Gamrath.
Beneficial Bugs: A Youth Art Exhibition
See stunning artworks by local middle school students depicting pollinators and other insects with the plants they benefit.
Certified Pollinator Friendly Gardens
Our Sustainable Perennial Garden, Discovery Garden, and Center for Sustainable Landscapes Green Roof and Environs are all Pennsylvania Pollinator Friendly Gardens as certified by Penn State Master Gardeners, and provide habitat for lots of local pollinators! Use our campus map to locate and visit them all, take note of which pollinators you encounter as you walk through, and record your sightings using a citizen science app like eBird or iNaturalist.
Mon., June 19:
Make-a-Craft Monday | 10:30 a.m. – noon
Bring young guests to engage in a pollinator-themed craft project.
Wed., June 21:
Story Time Wednesday | 10:30 a.m. and 1 p.m.
Bring little ones to Phipps for a story time session among the flowers.
Thurs., June 22:
Story Time Thursday | 10:30 a.m.
Bring little ones to Phipps for a story time session among the flowers.
Fri., June 23:
Pot-a-Plant Friday | 10:30 a.m. – noon
Kids can plant their own pollinator-friendly nectar plants to take home.
Sat., June 24:
SEED Classroom and Observational Beehive Open Hours | 11 a.m. – 3 p.m.
Drop in during our Saturday open hours and a graduate of our Learning for a Greener Future high school internship will show you our modular, nontoxic classroom and an observational beehive that allows kids to safely get nose-to-antenna with the bees.
Bees Please | 1:30 p.m.
Learn all about urban beekeeping in a one-hour presentation from our friends at Burgh Bees.
For Summer Campers:
Select photos © Paul g. Wiegman
More Events You'll Enjoy
Sun., July 9; 9 a.m.

Join us at Phipps for a free, family-style yoga class presented by the YMCA of Greater Pittsburgh and Let's Move Pittsburgh.

Mondays – Fridays, 11:30 a.m. – Close; Saturdays – Sundays All Day

Switch your home electricity to 100% green power while visiting our Tropical Forest Conservatory and you can receive a free Phipps membership!

Opens Fri., June 9

In the Center for Sustainable Landscapes Green Gallery, enjoy original drawings depicting plant-friendly insects created by middle school students for Phipps' Fairchild Challenge environmental competition.