SEED Classroom and Observational Beehive Open Hours
Saturdays; 11 a.m. – 3 p.m. Except as Noted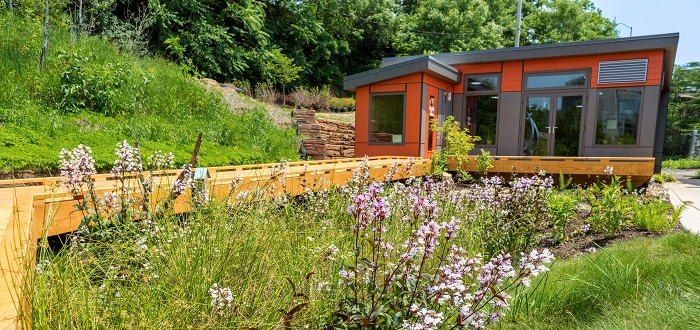 Tour the classroom of the future and safely get nose-to-antenna with some busy bees.
Note: The SEED Classroom will be closed Jan. 6, 13, 20, 27 and Feb. 3 for the installation of our Tropical Forest Cuba exhibit.
Phipps' new SEED Classroom and observational beehive are now open for you to discover. Drop in on Saturdays from 11 a.m. – 3 p.m. and a graduate of our Learning for a Greener Future high school internship will show you the new building's amazing features. No advance reservation is required.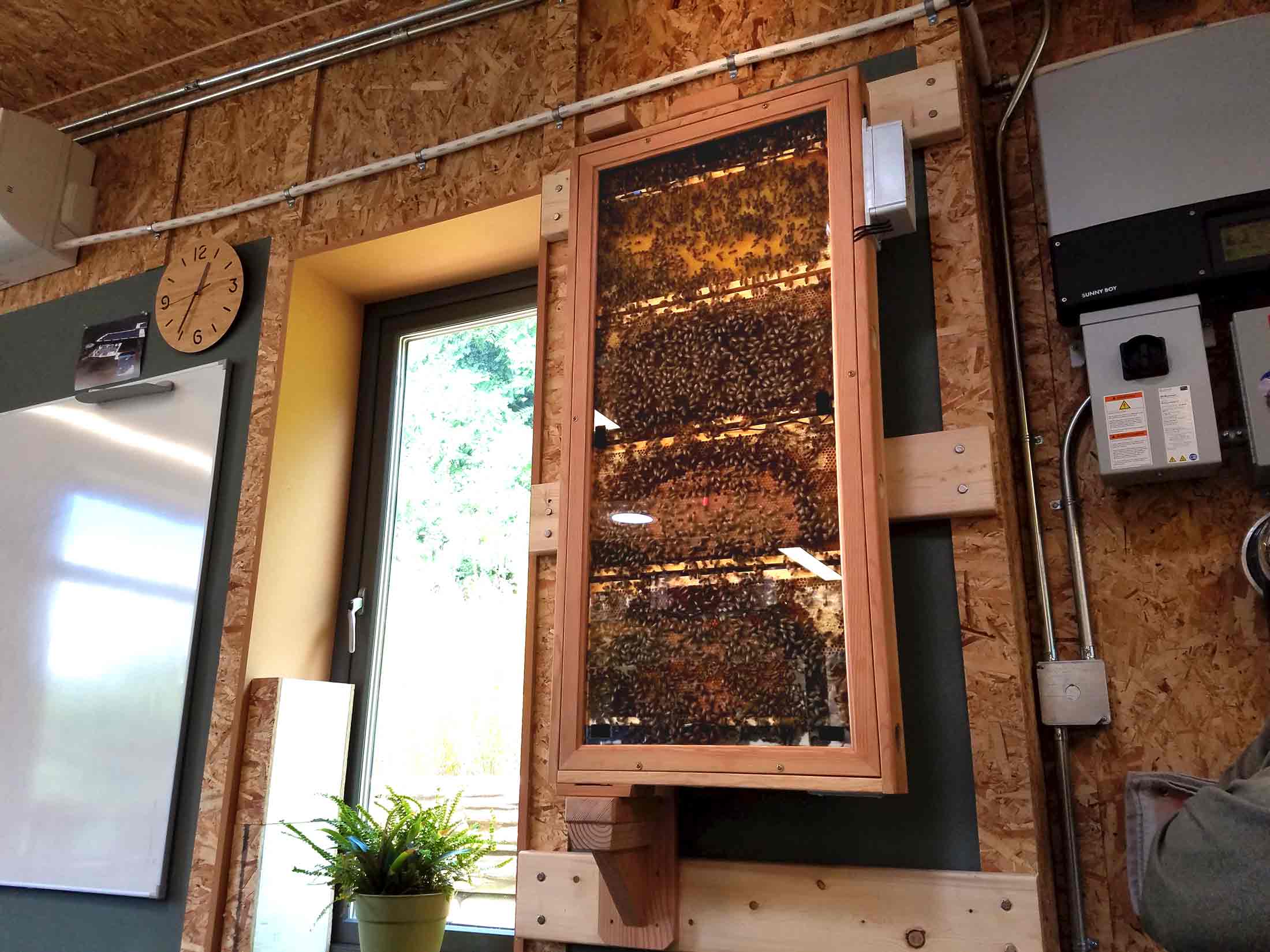 Unveiled in 2015, the SEED Classroom is one of the nation's first sustainable, modular classrooms. Developed by the SEED (Sustainable Education Every Day) Collaborative, the SEED Classroom, built to Living Building Challenge™ standards, features non-toxic materials, generates its own energy, and recycles water on site. Fabricated locally by EcoCraft Homes, it is one of only two of its kind in the U.S. and will model how classrooms of the future can be built to maximize student wellness and potential. The building shows what healthy spaces look like for kids and calls attention to the importance of providing healthy learning environments for children. In 2016, with the help of apoidea apiary, Phipps installed an observational beehive in the classroom that allows kids to safely get nose to antenna with the bees. Phipps staff hopes to use the observational beehive to teach guests about the importance of pollinators and the plight that they face as their numbers continue to decline dramatically.
Select photos © Paul g. Wiegman
More Events You'll Enjoy
Saturdays and Sundays; 1:30 p.m.

Grow your garden know-how by attending a free-with-admission class. From orchids and bonsai to health and fitness, local experts bring it all to you surrounded by the beauty of our gardens.

Fri., Jan. 19; 7 – 9 p.m.

This exciting monthly event features a film screening followed by a dynamic discussion with film producers, scientists and environmental advocates.

Open Now

On display in our Welcome Center Gallery, this exhibition showcases the work of local artist Ashley Cecil, who was inspired by the impact of window collisions on local bird species to create a variety of media including paintings, wallpaper and bird-safe window film.