Home gardeners, hobbyists, nature lovers, working professionals and the plant-curious … our classes are designed for you! Browse our stand-alone offerings to explore a whole new world of possibilities. Do you have questions or need recommendations? Give us a call at 412/441-4442, ext. 3925.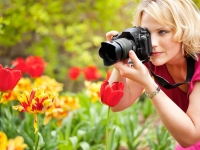 Gardening and Botanical Crafts
Covering topics from photography and terrariums to bonsai and seed-starting, our Gardening and Botanical Classes schedule will excite and inspire you!
Green and Healthy Living
Backyard composting, T'ai Chi, food preservation and permaculture are just a few of the topics we explore in our Green and Healthy Living classes.
Select photos © Paul g. Wiegman