Virtual Explorers Academy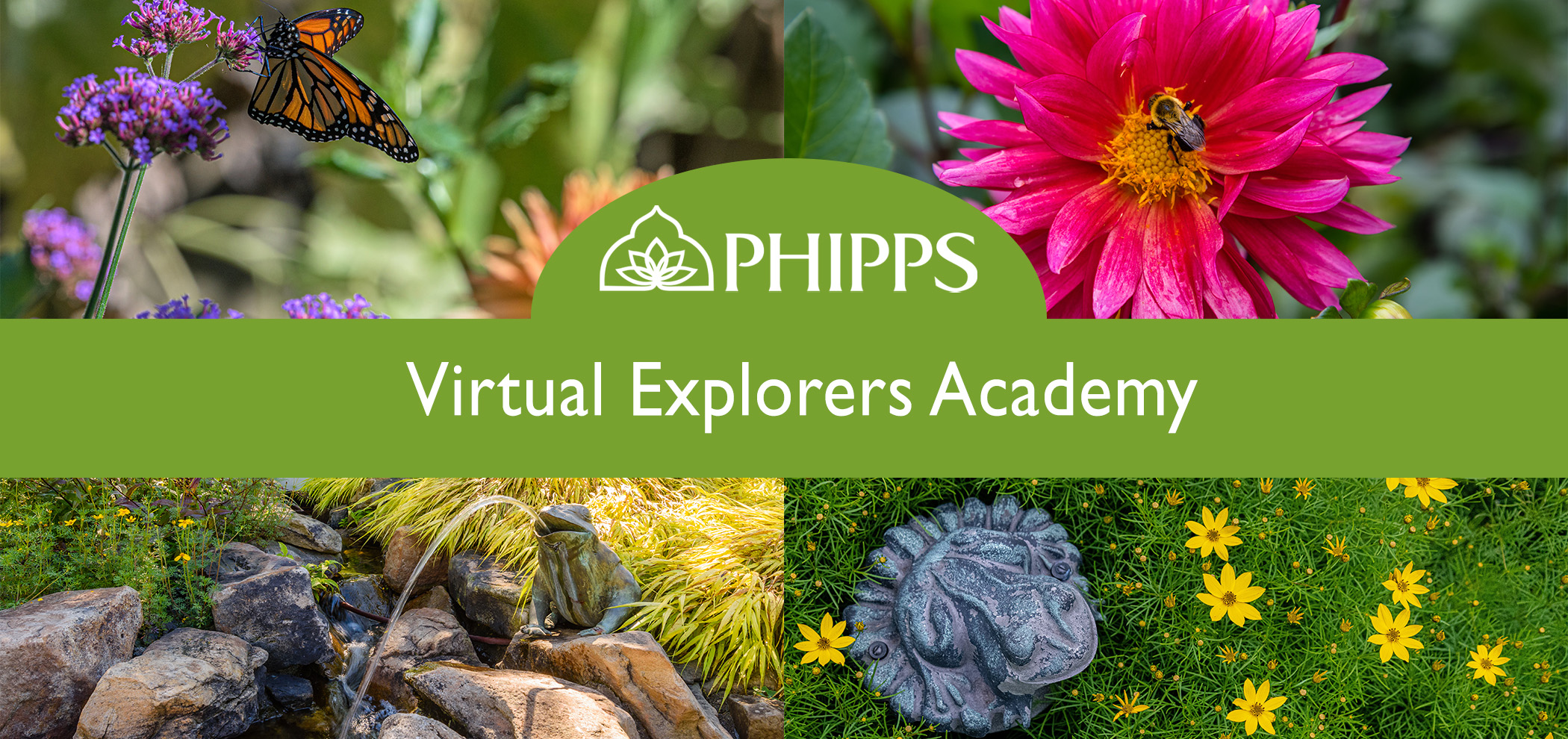 Welcome to the Phipps Virtual Explorers Academy! Explore our virtual programs for children ages 2 – 10 and let us immerse your young explorers in the incredible world of Phipps. Upon registration, attendees will receive a link to participate in the virtual session.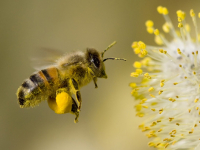 Wild Wonders Series
June 15, 22, 29 and July 6 | 3 – 4 p.m. *SOLD OUT*
Ages 7 – 11
$65 members | $80 nonmembers
Sold as a series
Pollinator Paradise | June 15
Explore our tropical habitats and the amazing insects, birds and mammals that help some of our favorite fruits grow! Discover how fruit grows over time and learn how tropical pollinators help our planet!
Wonderful Watersheds | June 22
Have you ever wondered how water from local streams makes it into our rivers? Join us in exploring water as it journeys throughout the Ohio River Watershed. Complete fun water experiments and dive deep into learn about the amazing plants and animals that call this watershed home!
Brilliant Botanists | June 29
Calling all aspiring botanists! Do you have a passion for plants? Complete plant dissections and create beautiful plant-based art as we get to know some of our native species.
Becoming Scientists | July 6
Explore science careers and their connections to the environment. Dive into a world of discovery as we meet local scientists and engage in fascinating experiments!
*Registration for this series is now closed*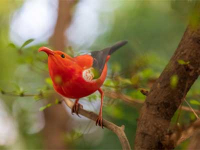 Virtual Explorers: Hawaiian Exploration
August 8 – 11 | 9:30 a.m. – Noon
Ages 7-11
$160 members | $165 nonmembers (full series)
Virtual program through Zoom
Join us as we explore the lives and cultural connections of native Hawaiians and the habitats of native birds, fish and pollinators. There are so many mysteries to uncover in this thriving ecosystem!
Select photos © Cory Doman, Paul g. Wiegman, Phil Johnson II, Caroline Shearer