High School Science Corner: Virtual Explorers Academy
Science Corner Schedule
Learn about the scientists who are joining the Science Corner and their work in our new blog post!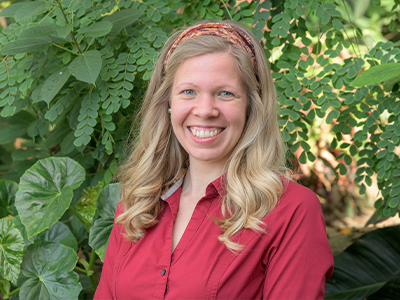 Meet the Instructor
Dr. Maria Wheeler-Dubas is the science education outreach manager at Phipps. Her undergraduate degree and her doctorate are both in biology, and she has taught at both the college level and within the classrooms of zoos and museums. At Phipps, Maria coordinates science communication workshops, oversees the Botany in Action fellowship program, writes for Phipps' #bioPGH blog, and organizes multiple regular educational events. Overall, she loves nothing more than sharing the wonders of nature with children and families.
Explore our High School Science Corner program for ages 14 – 18 and let us immerse your child in our incredible world. This unique programs delves into the world of science in fun, interactive ways. To learn even more, please call 412/441-4442, ext. 3925.
AGES 14 – 18
FULL SERIES: $45 MEMBERS | $65 NONMEMBERS
SciTALK Series
Fri. Aug. 7, 14 and 21 | 3 – 4 p.m.
There are so many possibilities in the world of science! Each week in this series, teens will meet two different scientists from different fields to talk about research, career paths, school options and just what life is like as a scientist.
Photos © Cory Doman and Paul g. Wiegman