Virtual Young Chefs Thrive Cooking Academy
Beginning young chefs are welcome to join the Virtual Young Chefs Thrive Cooking Academy where students will learn knife basics and culinary skills with Chef Emily Larsen. Families will receive a food list prior to each session and will purchase the food independently.
Tues., Jan. 19, 26, Feb. 2 | 5 – 6 pm
Ages: 10 – 14
Full Series: $60 members | $65 nonmembers
Virtual program through Zoom
*Families will purchase the ingredients independently. Shopping lists will be sent before the program.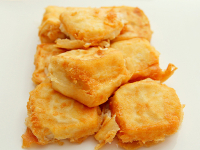 Protein Basics
Tues., Jan. 19 | 5 – 6 p.m.
Power up your plate with some plant-based proteins! In this 60 minute class, you will learn the ins and outs of tofu prep by making some delicious vegetarian "chicken" nuggets.
Local Roots
Tues., Jan. 26 | 5 – 6 p.m.
Winter is the perfect time to celebrate hearty root vegetables! This class will teach you how to make nutrient-packed root fries and dipping sauce to match.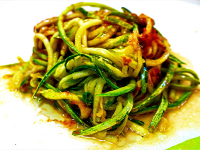 Spaghetti Squash and Meatballs
Tues., Feb. 2 | 5 – 6 p.m.
Looking to add more produce to your plate? Come join us in making a veggie version of a comfort food classic: spaghetti and meatballs.
Meet the Instructor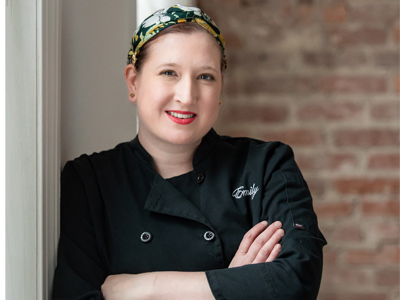 Chef Emily Larsen earned a B.B.A. and spent several years in the corporate world before deciding to seek happiness by pursuing her culinary dreams. Once you see her in the kitchen, you'll understand why. She dived into busy commercial kitchens and turned her amateur passion for food into a profession. When she and her husband relocated to Pittsburgh following his military service, she joined Providence Connections, a local non-profit, to launch an innovative program that helps both families and children develop a healthy relationship with food. Now she offers unique sessions and food that bring her culinary passion and experience to your home.