Explore our seasonal camps for children from infancy to age 13 and let us immerse your young explorers in the incredible world of Phipps. Highlighting ecology, conservation, healthy living and art concepts through hands-on activities, each session includes nutritious snacks and take-home crafts. To learn even more, please call 412/441-4442, ext. 3925.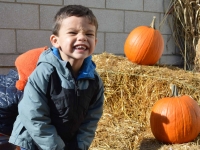 Little Sprouts: Fall Camps
AGES 2 – 4
Attend a one-hour camp on plants, bugs and more with a curious preschooler in your life. Each session includes stories, songs, interactive lessons and a healthy snack.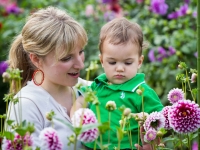 NEW! Sweet Peas Creativity
INFANTS UP TO 18 MONTHS
Babies, toddlers and their special grownups are invited to make music and art at Phipps. Learn how the sights and sounds of nature can make beautiful songs and keepsake crafts.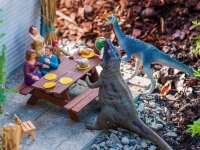 Kids' Night Out
AGES 4 – 13
It's a kids' night out! Children will have an exciting evening filled with scientific exploration, art and a healthy snack.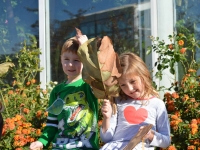 Seedling Scientists: 1,2,3 Come and Learn with Me
AGES 4 – 6
Treat young explorers to a one-hour camp on plants, bugs, fruits and more. These unique programs touch on topics such as healthy living, art, science and sustainability in fun, interactive ways.
SOLD OUT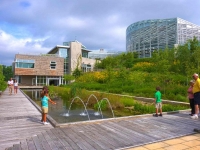 EcoFamilies
FAMILIES WITH CHILDREN AGES 6+
Learn what it means to be a scientist, conduct your own research study at home as a family and share your results at a grand science fair!
SOLD OUT
Select photos © Cory Doman, Paul g. Wiegman, Annie O'Neill