Kids Night Out: Winter and Spring Programs
It's a kids' night out! Children will have an exciting evening filled with scientific exploration, art and a healthy snack. To learn more, please call 412/441-4442, ext. 3925.
AGES 4 – 13
Fridays | 6 – 8 p.m.
$15 Members | $20 Nonmembers Per Session
Center for Sustainable Landscapes Classroom
Interested in a class that's already sold out? Email us to be placed on our waiting list.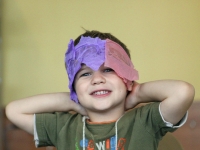 Fairies Silly Spring Adventure
Fri., March 16
Help the spring fairies explore the fish, birds and insects in the Pittsburgh region.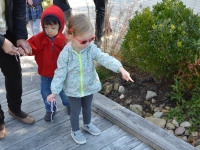 Cuban Expedition
Fri., Feb. 16
Explore the new Tropical Forest Cuba exhibit at Phipps!
SOLD OUT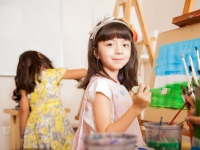 Phipps Painting and Poetry Night
Fri., Jan. 19
Create a unique painting with a specialist from Art Expressions.
SOLD OUT
Photos © Cory Doman, Paul g. Wiegman and Phipps Staff