Kids' Night Out: Cooking Classes
It's a kids' night out — and fun is on the menu! Children ages 4 – 10 will enjoy our new series of Friday night cooking classes designed just for them. To learn even more, please call 412/441-4442, ext. 3925.
AGES 4 – 10
Fridays | 6 – 8 p.m.
$15 Members | $20 Nonmembers
Interested in a class that's already sold out? Email us to be placed on our waiting list.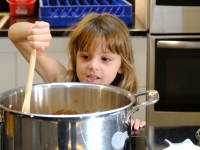 Icy Edible Garden Recipes
Jan. 25
Discover ways we can use veggies from the garden in the winter months.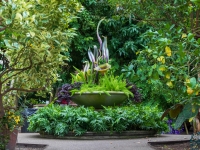 Fruit and Spice Room Snacks
March 22
Let's make after-school snacks from fruits and spices harvested from the Tropical Fruit and Spice Room.
Select photos © Cory Doman, Brian Cohen, Phil Johnson II