The Spring Break Full Day Camps are postponed until further notice. A new date will be announced in this space when available. Stay tuned!
Explore our seasonal camps for children and let us immerse your young explorers in the incredible world of Phipps. Highlighting ecology, conservation, healthy living and art concepts through hands-on activities, each session includes nutritious snacks and take-home crafts. To learn even more, please call 412/441-4442, ext. 3925.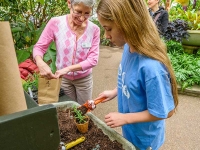 NEW! Spring Break Full Day Camps
Ages 4 – 10
Explore Phipps to solve mysteries found in nature. Learn several well-kept Conservatory secrets and use your science investigation skills to solve puzzles and play games.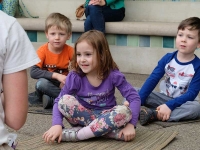 NEW! Winter Chill Out
Ages 6 – 10
Mon., Jan. 20 | 8:30 a.m. – 4 p.m.
CSL Classroom and Botany Hall Kitchen
Investigate ice and snow through experiments and crafts. Plus, cook a delicious and healthy winter recipe in Botany Hall Kitchen.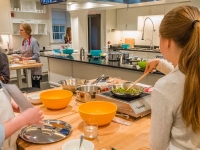 NEW! Let's Move Pittsburgh High School Cooking
AGES 13 – 17
March 12 | 5 – 6 P.M.
Botany Hall Kitchen
Put your cooking skills to the test and gain new knowledge in our cooking class for junior and senior high schoolers!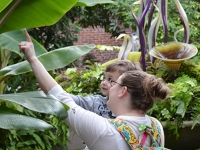 Little Sprouts
Ages 2 – 4
Attend a one-hour camp on plants, bugs and more with a curious preschooler in your life. Each session includes stories, songs, interactive lessons and a healthy snack.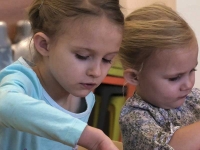 Kids' Night Out
Ages 4 – 10
It's a kids' night out — and fun is on the menu! Learners ages 4 – 10 will love our new series of evening adventures designed just for them.
Photos © Brian Cohen, Cory Doman, Phil Johnson II