Help Restore the Glasshouse
At Phipps, each new flower show joyfully celebrates beauty and pays tribute to a history of horticultural excellence. Our Victorian glasshouse complex opened in 1893 as one of the largest and finest of its time. Today, this rare survivor is undergoing a necessary restoration that will save and sustain it as a sensory delight for our loved ones, friends and everyone!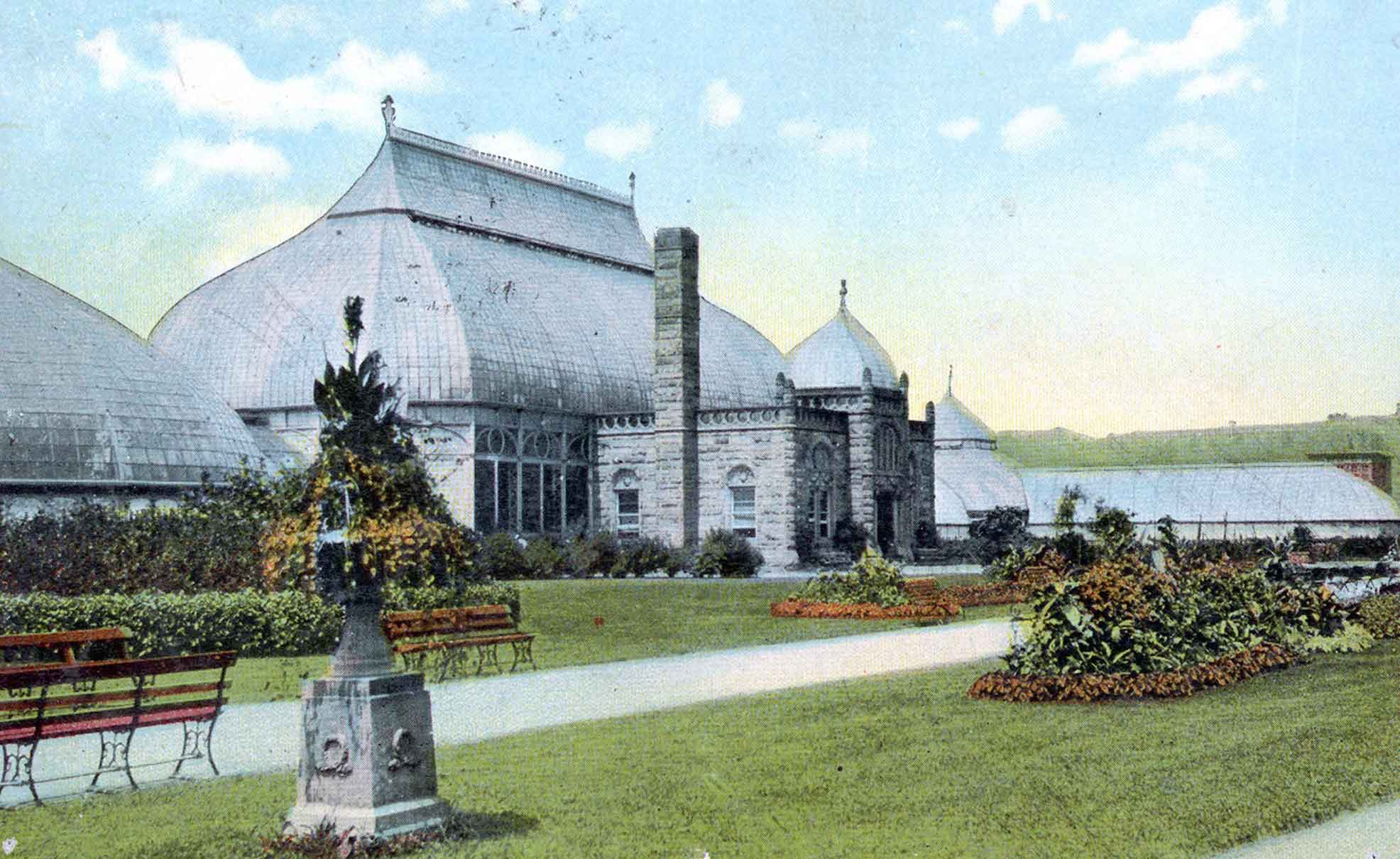 Visitors will note the presence of workers and scaffolding in the signature Palm Court as our largest glasshouse begins preparation for a meticulous restoration. This will include a pane-by-pane crafting and fitting of the room's glazing system with stronger, modern glass; the painstaking refurbishment of the ribbed support structure; and, the recreation of the crowning decorative ogee crest which has been missing from the building's roofline since a catastrophic storm forced its removal more than 80 years ago.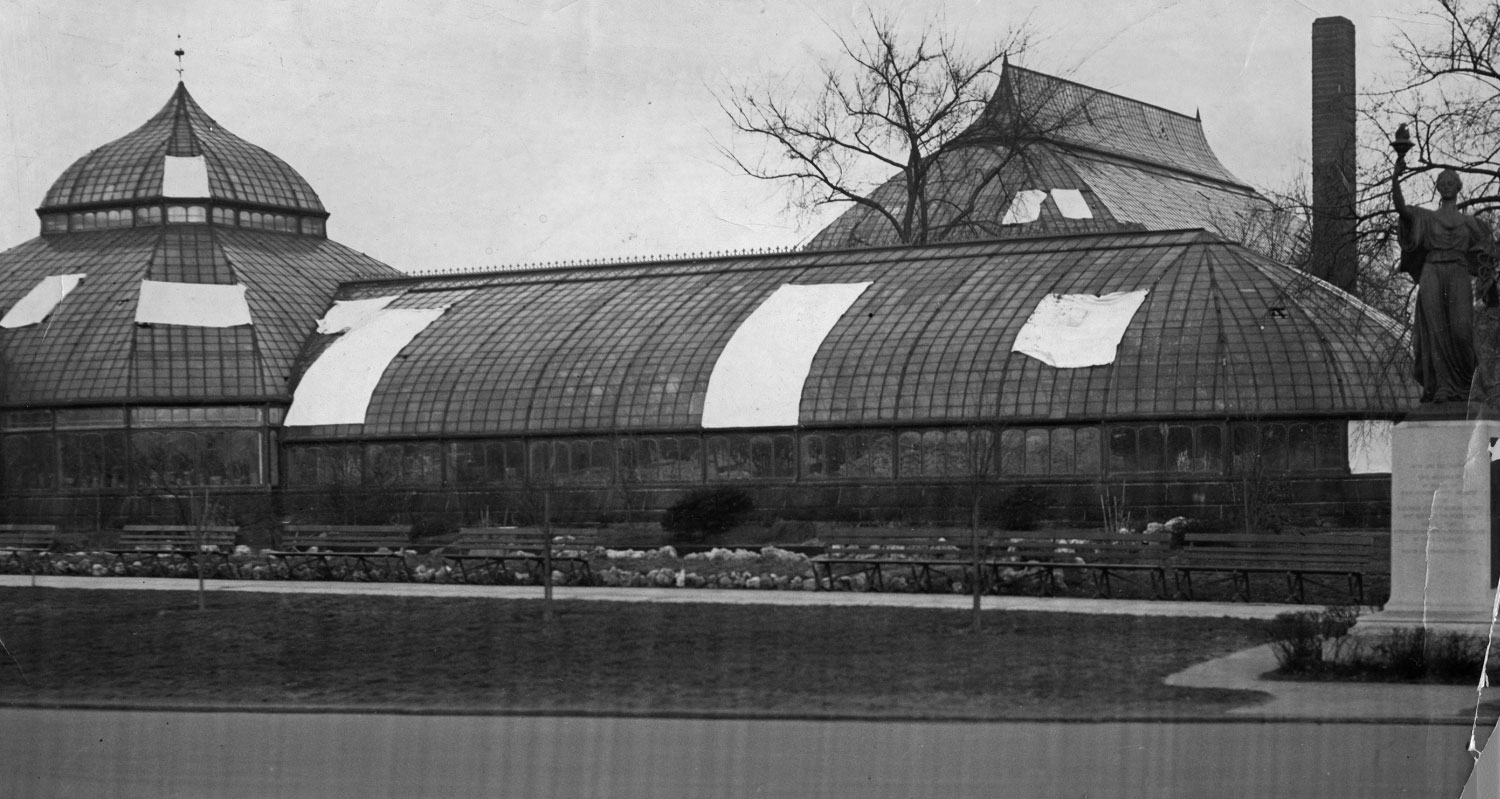 These efforts are part of a master plan to restore each room in the original glasshouse, and will follow similar restoration methods in the Gallery Room, Victoria Room, South Conservatory and Serpentine Room. Each of these restorations has extended the beauty and life of the space by an estimated 75 years – and raised the excellence and impact of glasshouse programs while treating visitors to original design features which, in many cases, have been hidden for decades.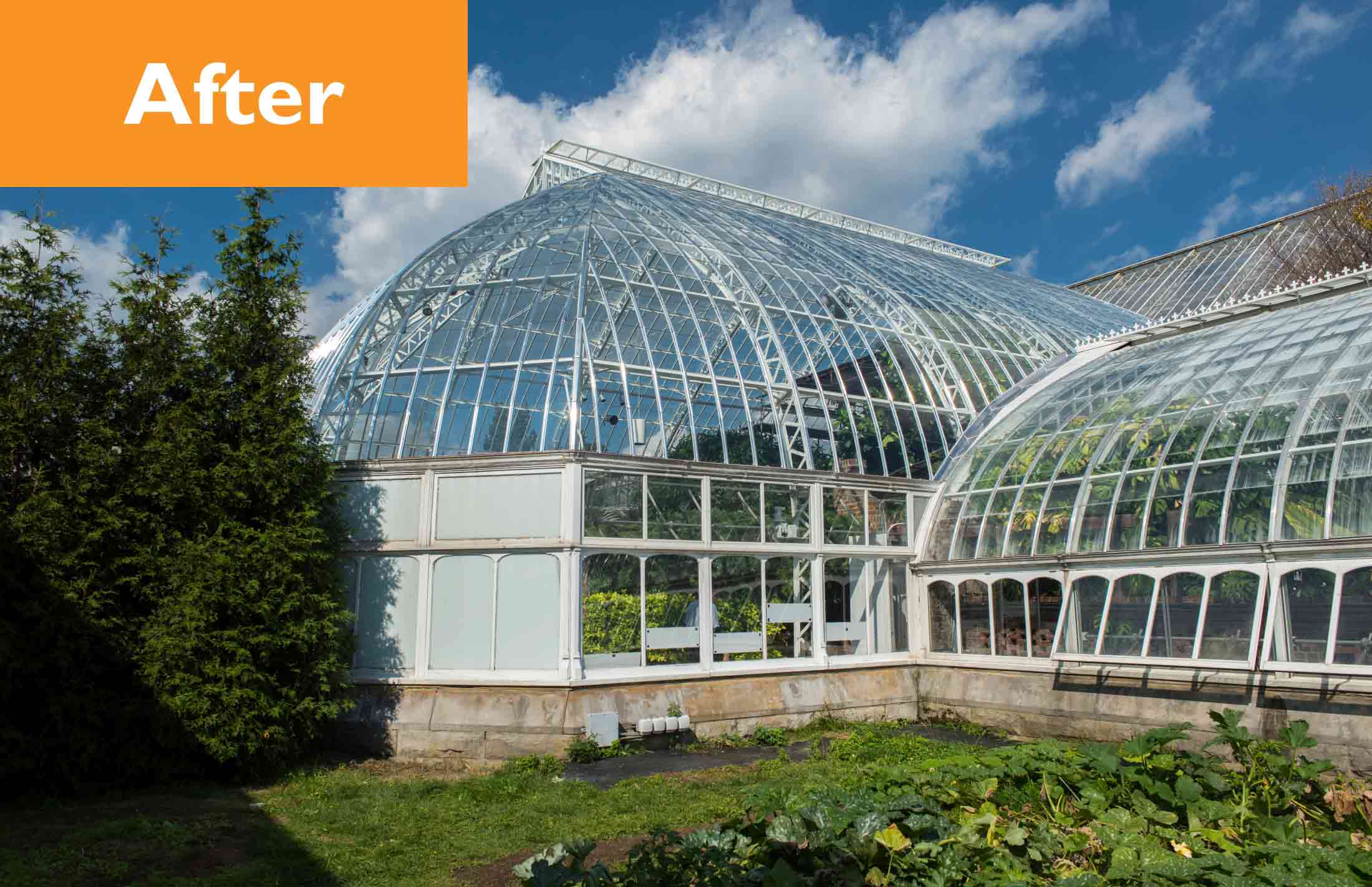 Phipps was brought into existence at the height of Pittsburgh's industrial prowess, as a sanctuary — a green space where smog-weary citizens could gain respite from the notorious steel mills and smoke stacks that populated our bustling metropolis. Today, Phipps' campus stands tall as a symbol of healing as our storied heritage merges seamlessly with modern innovation, making Pittsburgh and its beloved glasshouse jewel a true leader in urban renewal.
With your contribution to the restoration of Phipps, you, too, can make history by being part of this exciting progress. Make your gift today and help Phipps sparkle as a showcase of Pittsburgh's innovation and promise. Thank you!

Select photos © Paul g. Wiegman