Do Something Beautiful for Children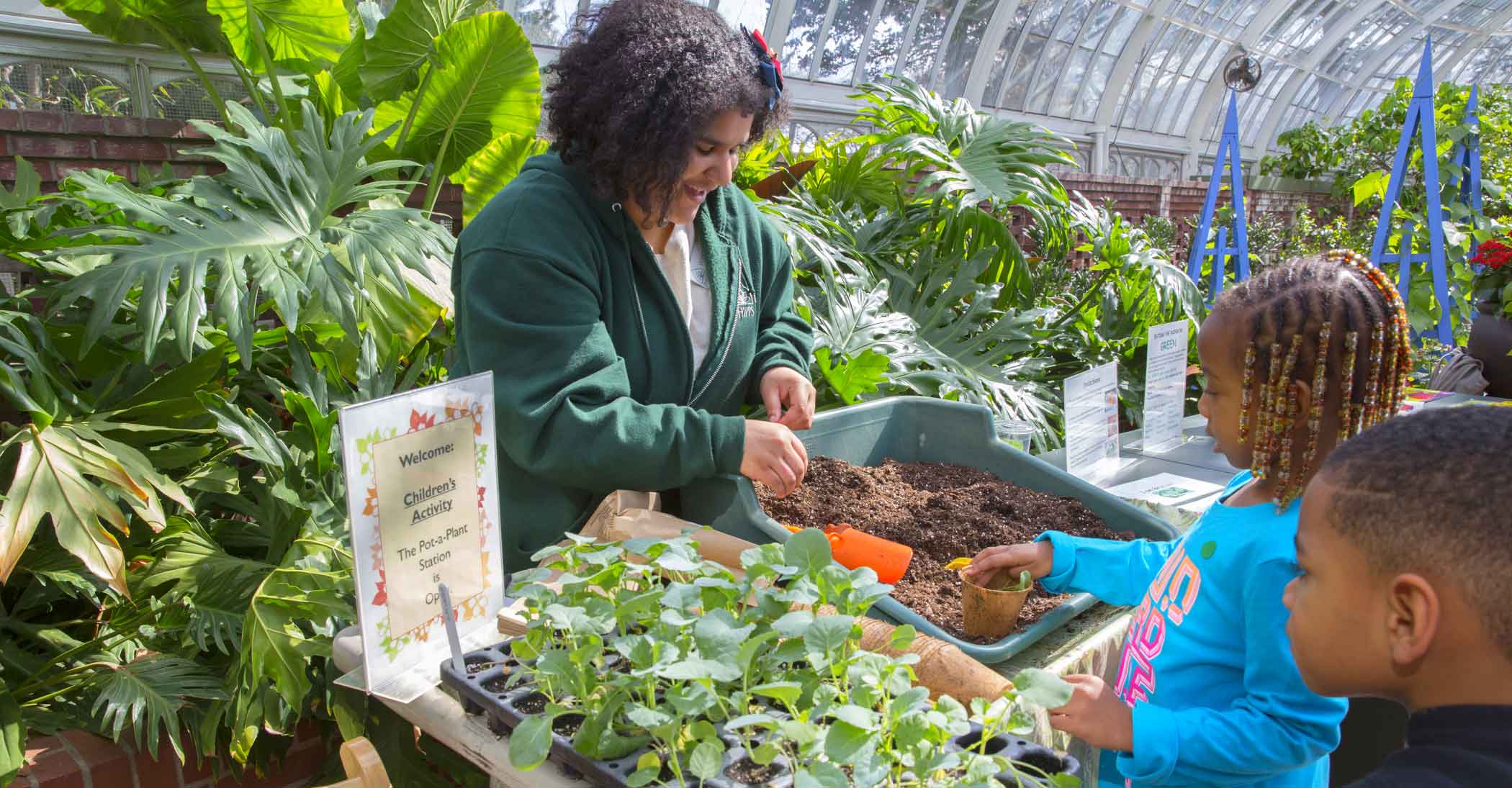 The future looks bright for Brianna, and we're proud to let you know how Phipps made this possible for her, and many others like her. Brianna was perplexed and unsure about the future, what to study and become as an adult. Now, she's brimming with enthusiasm as she speaks of her experiences at Phipps. Having completed her second year here as a high school intern, she said that participating "made me feel I wanted to study environmental science. It helped me graduate with STEM honors from high school and live more sustainably with less." Phipps has helped make a world of difference for Brianna, and your support of this special appeal will help show the way to 1 in 5 area children who come to Phipps every year.
You can bring the life-changing beauty and importance of nature to young people like Brianna, who will gain a love and better aptitude for science and conservation every day from one of the world's top garden-conservatories. We are especially hoping to build upon our successful Bringing Eco-Science to Life education programs for middle and high school students – by helping more students and teachers grow in environmental awareness, community engagement, and career skills.
You know and love Phipps and our region, and so we ask you to please join us to inspire a new generation of scientists, gardeners and environmental stewards with your support today.

Pittsburgh is recognized as one of the nation's best places to raise a family — and cultural institutions like Phipps help advance this quality of life, multiplying your support and making it even more transformational in our community. If you are in need of assistance or have any questions, please contact Karen Santelli at 412/441-4442, ext. 3966. Thank you!
Phipps' code for the nation's federal employees workplace campaign is 45701. Phipps' United Way of Allegheny County code is 903797.
Photo © Paul g. Wiegman, Mark Regan