2018 One Health One Planet Symposium:
Chemicals of Concern in the Environment
Opening Reception Wed., March 7; Symposium Thurs., March 8
Phipps Conservatory and Botanical Gardens
Pittsburgh, PA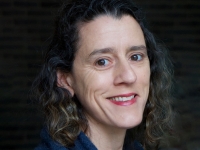 Jennifer Adibi, M.P.H., Sc.D.
Assistant Professor of Epidemiology, Department of Obstetrics/Gynecology and Reproductive Sciences, University of Pittsburgh Graduate School of Public Health
Dr. Jennifer Adibi is an environmental and reproductive epidemiologist with training in placental and stem cell biology. She holds degrees from Brown University, the Columbia University Mailman School of Public Health, the T.H. Chan Harvard School of Public Health, and post-doctoral training at the University of California, San Francisco. The focus of her interdisciplinary research is to probe the molecular and temporal bases by which endocrine disrupting chemicals in pregnant women may be influencing child health outcomes. She is an Assistant Professor in the University of Pittsburgh Graduate School of Public Health. Dr. Adibi and colleagues are currently launching a study in Pittsburgh which will grant unprecedented opportunity to increase our understanding of endocrine disruption in the early stages of pregnancy, called Placentas, Early Exposures, and healthy Kids (PEEK). In this study, we will advertise broadly to recruit women when they miss their period and before they initiate prenatal care to measure exposure levels and hormonal profiles at multiple time points in early pregnancy during the period of organogenesis.
Val Beasley, DVM, Ph. D., Dipl. A.B.V.T.
Professor of Veterinary, Wildlife, and Ecological Toxicology, Pennsylvania State University
Val Beasley earned a DVM from Purdue University and was a small animal practitioner for six years in New Jersey and Ohio. After a residency and PhD in toxicology, he continued on the faculty of the College of Veterinary Medicine, University of Illinois. He taught toxicology and pharmacology courses, helped start the first animal poison control center, lead research on mycotoxins, cyanobacterial toxins, pesticides, heavy metals, and amphibian declines, established the Envirovet Program and its Summer Institutes, and was Chair of Pharmacology and Toxicology. He subsequently joined Pennsylvania State University and was Head of Veterinary and Biomedical Sciences through 2016.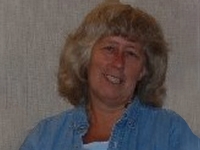 Vicki Blazer, Ph.D.
Research Fish Ecologist, U.S. Geological Survey
Vicki received her PhD in Aquaculture, Fisheries and Pathology from University of Rhode Island. After completing a postdoctoral position at the University of Georgia Veterinary College, she joined the Cooperative Fish and Wildlife Research Unit at the School of Forest Resources as the Assistant Unit Leader. In 1992, Vicki moved to the US Geological Survey's National Fish Health Research Laboratory in Kearneysville, WV. She has done fish health research nationally and internationally, recently focusing on effects of emerging contaminants in the Chesapeake and Great Lakes watersheds. Vicki is an adjunct faculty member at West Virginia University and Penn State and directs graduate student research. She has coauthored over 150 publications, is active in the Fish Health Section of the American Fisheries Society, having served on numerous committees, President and editor of the Journal of Aquatic Animal Health. Vicki has won numerous awards including the AFS Snieszko Distinguished Service and Riverkeepers Protector of the Potomac.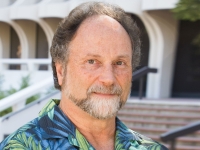 Bruce Blumberg, Ph.D.
Professor, Developmental and Cell Biology, School of Biological Sciences, University of California, Irvine
Bruce Blumberg received the Ph.D. in 1987 from UCLA, where he studied the molecular biology and biochemistry of basement membranes. His postdoctoral training was in the molecular embryology of vertebrate development with Eddy De Robertis at UCLA from 1988 – 1992. Dr. Blumberg trained in molecular endocrinology at the Salk Institute for Biological Studies, joining the laboratory of Ronald M. Evans as a staff scientist in 1992. There he led the effort to identify new hormones that act through so-called orphan nuclear receptors. Dr. Blumberg joined the faculty at U.C. Irvine in 1998 where he is currently Professor of Developmental and Cell Biology, Pharmaceutical Sciences and Biomedical Engineering
The Blumberg laboratory studies the biology of nuclear hormone receptors in development, physiology and disease. Particular interests concern the early patterning of the vertebrate nervous system, and the links between exposure to environmental endocrine disrupting chemicals and the development of cancer and obesity. He proposed the obesogen hypothesis which holds that exposure to chemical "obesogens" important factor predisposing individuals to weight gain and obesity. His laboratory showed that exposure to obesogenic chemicals leads to increased adiposity in vivo and that many candidate obesogens can induce stem cells and preadipocytes to differentiate into adipocytes in vitro. His laboratory recently demonstrated that maternal obesogen exposure leads to epigenomic changes that can be transgenerationally inherited through at least the F4 generation, predisposing exposed animals to obesity and modifying individual response to diet.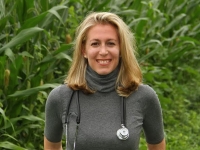 Aly Cohen, M.D., F.A.C.R., FABoIM
Founder and Medical Director, Integrative Rheumatology Associates, PC
Founder and Medical Director, The Smart Human LLC
Jones/Lovell Fellow, Arizona Center for Integrative Medicine
Faculty, Academy of Integrative Health and Medicine (AIHM)
Co-Editor/Contributor, "Integrative Environmental Medicine", Oxford University Press, 2017
Dr. Aly Cohen is a rheumatologist, integrative medicine, and environmental health specialist practicing in Princeton, NJ. Dr. Cohen received her undergraduate degree at the University of Pennsylvania. She went on to medical training at Hahnemann University Hospital School of Medicine in Philadelphia, and completed her internship and residency in internal medicine at Beth Israel Medical Center in New York City and rheumatology training at Albert Einstein/Montefiore In the Bronx, NJ. She received a full scholarship to train with Dr. Andrew Weil and colleagues for two years at the famed, Arizona Center for Integrative Medicine. Her medical practice, that she founded in 2011, Integrative Rheumatology Associates P.C., focuses on both traditional western medical management of rheumatologic and other ailments, as well as integrative options for total "wellness", such as biofeedback, acupuncture, cognitive therapy, diet and exercise counseling, environmental toxin counseling, smoking cessation, stress management and sleep evaluations.
Dr. Cohen is active in educating the next generation, writing curriculum on environmental health topics to be made available by high schools and colleges nationally. Her recent text "Integrative Environmental Medicine" has just been published through Oxford University Press.
Dr. Cohen is a regular health contributor to print, radio, and news broadcasts such as Fox 5 NY and lectures nationally on various health topics including integrative medicine, autoimmune disease/inflammation, health effects of everyday chemicals and cell phone safety. She shares practical vetted health and prevention tips and information regularly on her website, TheSmartHuman.com, and on her Facebook page, Twitter and Instagram.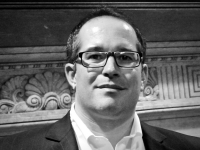 Matthew DeNardo, Ph.D.
Postdoctoral Research Associate, Carnegie Mellon University
Matt is Postdoctoral Researcher at the Institute for Green Science, which is centered at Carnegie Mellon University (CMU). His work focuses on the development and commercialization of NewTAML catalysts, which are extensively safety tested, stable, safely shipped, red, crystalline, iron salts that, when combined with hydrogen peroxide, create "fire in water" to burn targets at room temperature and near-neutral pH. NewTAMLs remove micropollutants from agricultural, industrial and municipal wastewaters.
Matt co-invented NewTAMLs while completing his doctorate in chemistry at CMU, before which he earned a bachelor of science in chemistry with a certificate in biology at the University of Pittsburgh.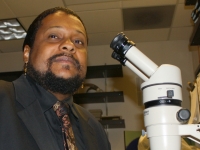 Tyrone Hayes, Ph.D.
Class of 43 Chair and Professor of Integrative Biology, Museum of Vertebrate Zoology, Endocrinology, Molecular Toxicology, and Energy and Resources Group, University of California, Berkeley
Tyrone B. Hayes was born and raised in Columbia, South Carolina, where he developed his love for biology. He received his Bachelor's degree from Harvard University in 1989 and his Ph.D. from the Department of Integrative Biology at the University of California, Berkeley in 1993. After completing his Ph.D., he began post-doctoral training at the National Institute of Child Health and Human Development, National Institutes of Health and the Cancer Research Laboratories at UC Berkeley (funded by the National Science Foundation), but this training was truncated when he was hired as an Assistant Professor at UC Berkeley in 1994. He was promoted to associate professor with tenure in 2000 and to full professor in 2003. Hayes' research focuses on developmental endocrinology with an emphasis on evolution and environmental regulation of growth and development. For the last fifteen years, the role of endocrine disrupting contaminants, particularly pesticides, has been a major focus. Hayes is interested in the impact of chemical contaminants on environmental health and public health, with a specific interest in the role of pesticides in global amphibian declines and environmental justice concerns associated with targeted exposure of racial and ethnic minorities to endocrine disruptors and the role that exposure plays in health care disparities.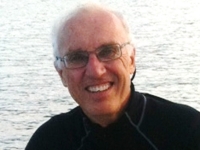 Daniel Martineau, D.M.V., M.Sc., Ph.D., Dipl. A.C.V.P.
Professor (retired), Department of Pathology and Microbiology, Faculty of Veterinary Medicine, Université de Montréal
Dr. Martineau's research interests focus on viral and chemical carcinogenesis in aquatic animals in relation with human health. His aim is to reduce the carcinogenic and other negative impacts of viruses and chemicals on fish, cetaceans and ultimately on humans. More than 30 years ago, he established a program — still ongoing — to determine the causes of death of beluga whales inhabiting the St Lawrence Estuary (Quebec, Canada), the southernmost population of that species. Over the years, with many collaborators, he found that these endangered animals suffer a very high prevalence of cancer and that they are contaminated with polycyclic aromatic hydrocarbons (PAHs), carcinogenic compounds which are probably ingested through the contaminated invertebrates that live in the sediments of that region and which released by local aluminum smelters. The results of these publications, widely communicated through the media, accelerated the closure of an aluminum smelter that was still using the antiquated and highly polluting Söderberg process. He has also made significant contributions to the study of viral carcinogenesis in fish.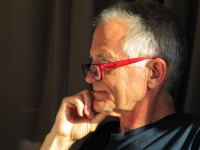 Pete Myers, Ph.D.
Founder and Chief Scientist, Environmental Health Sciences, Publisher of EHN.org and DailyClimate.org
John Peterson "Pete" Myers is founder, CEO and chief scientist of Environmental Health Sciences, a not-for-profit organization that promotes public understanding of advances in scientific research on links between the environment and human health. Dr. Myers holds a doctorate in the biological sciences from the University of California, Berkeley and a B.A. from Reed College. For a dozen years beginning in 1990, Dr. Myers served as director of the W. Alton Jones Foundation in Charlottesville, Virginia. Along with co-authors Dr. Theo Colborn and Dianne Dumanoski, Myers wrote Our Stolen Future (1996), a book that explores the scientific basis of concern for how contamination threatens fetal development. Dr. Myers is now actively involved in primary research on the impacts of endocrine disruption on human health. He is on the management team of the Fan Initiative and is on the boards of the Science Communication Network and the Jenifer Altman Foundation. Until its merger with Pew Charitable Trusts in 2007, he served as Board Chair of the National Environmental Trust. He has also served as Board President of the Consultative Group on Biological Diversity, an association of more than forty foundations supporting work on biodiversity, climate, energy and environmental health and board chair of the H. John Heinz Center for Science, Economics and the Environment. He is an adjunct professor of chemistry at Carnegie Mellon University.
Dr. Myers lectures around the world. In 2016 he received a Laureate Award for Outstanding Public Service from The Endocrine Society, the world's largest association of medical and research professionals specializing in endocrinology. In November 2016 he received, along with 11 others, the first Champion of Environmental Health Research award from the National Institutes of Health. Other recipients included three current or former directors of the National Institute of Environmental Health Sciences.
Richard Piacentini
President and CEO, Phipps Conservatory and Botanical Gardens
Since 1994, Richard Piacentini has led the green transformation of Phipps Conservatory and Botanical Gardens including construction of the Center for Sustainable Landscapes, the only building in the world to meet the Living Building Challenge™, LEED® Platinum, WELL™ Platinum and 4 Stars Sustainable SITES™ certifications. The sustainability efforts Piacentini initiated at Phipps are based on recognizing the vital connections between people, plants, health and the planet. This systems-based way of thinking influences the organization's actions and programs, particularly those focused on awakening children to nature, and promoting human and environmental well-being.
Piacentini serves on the board of the International Living Future Institute (ILFI) as past chair and secretary and on the Mission and Community Needs Committee for Magee-Womens Hospital. He is a member of the Biophilic Design Initiative Advisory Committee and the Advisory Committee for the Biophilic Cities Network. He is a Past President and Treasurer of the American Public Gardens Association (APGA), and has received ILFI, USGBC, and APGA leadership awards.
Piacentini holds a M.S. degree in botany, an M.B.A. and a B.S. degree in pharmacy. He is a registered pharmacist and a WELL® Accredited Professional.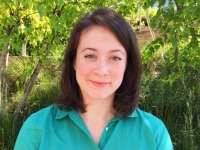 Sarah States, Ph.D.
Director of Research and Science Education, Phipps Conservatory and Botanical Gardens
Dr. Sarah States is responsible for creating innovative local, national and international research partnerships in the research areas of Phipps, such as ecology, human health and wellness, environmental education and science communication. Moreover, she oversees the development and implementation of pre-K – 12 informal education programs that focus on connecting youth to nature. She received her Ph.D. in ecology and evolutionary biology from Cornell University and completed postdoctoral research at the Yale School of Public Health and Columbia University, focusing on community ecology and vector-borne disease.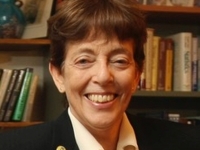 Shanna Swan, Ph.D.
Professor of Environmental Medicine and Public Health, Icahn School of Medicine at Mount Sinai
Shanna H. Swan received a B.A. in mathematics from the City University of New York, an M.S. in biostatistics from Columbia and a Ph.D. in statistics from the University of California Berkeley. Shanna spent 18 years working for the California Department of Health Services, where she responded to community concerns about toxic exposures and their reproductive effects by conducting studies to address those concerns. After serving on the National Academy of Science Committee on Hormonally Active Agents in the Environment, Shanna left government service to pursue an academic career. Her work at that time focused on the question of declining sperm count, an interest that she has pursued over the past 20 years, most recently with the publication in 2017 of the most comprehensive and definitive study to date on this question. In the intervening years, she simultaneously conducted large pregnancy cohort studies to examine the developmental effects of widespread exposure to nonpersistent pollutants (such as plasticizers) and, more recently, over-the-counter analgesics. Her research focuses on the effects of prenatal exposure to these chemicals on reproduction and neurodevelopment, with a particular interest in sexually dimorphic endpoints and identification of the critical windows during which these developing systems are most sensitive to disruption. Since 2011 she has been a professor of environmental medicine and public health at the Icahn School of Medicine at Mount Sinai, New York, NY.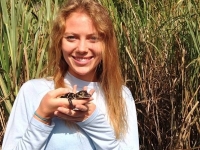 Alexis Temkin, Ph.D.
Toxicologist, Environmental Working Group
Alexis, originally from Chappaqua, NY, recently moved to Washington, DC to join the investigative science team at Environmental Working Group as their toxicologist. She earned her bachelor's degree in Biological Sciences from Connecticut College in 2010, then began her research career at Columbia University Medical Center working as a lab technician studying the molecular mechanisms responsible for environmental influence on gene regulation. She then moved to beautiful Charleston, SC to attend the Medical University of South Carolina where she earned a Ph.D. in Marine Biomedicine and Environmental Sciences, studying how exposure to environmental chemicals during development can influence adult disease development, specifically obesity and metabolic syndrome. In her spare time, you can probably find Alexis in a yoga studio, exploring the closest outdoor park, attending a dance performance or cooking vegetables.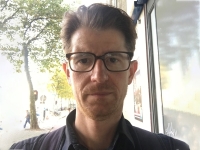 Leonardo Trasande, M.D., M.P.P.
Chief, Division of Environmental Pediatrics
Associate Professor of Pediatrics, Environmental Medicine and Population Health, NYU School of Medicine
Associate Professor of Health Policy, NYU Wagner School of Public Service
Associated Faculty Member, NYU Global Institute of Public Health
Dr. Trasande is a tenured associate professor in pediatrics, environmental medicine and population health at the NYU School of Medicine, in health policy at the NYU Wagner School of Public Service, and at the NYU College of Global Public Health. Dr. Trasande's research focuses on identifying the role of environmental exposures in childhood obesity and cardiovascular risks, and documenting the economic costs for policy makers of failing to prevent diseases of environmental origin in children proactively. Dr. Trasande is perhaps best known for a series of studies in Lancet Diabetes and Endocrinology and the Journal of Clinical Endocrinology and Metabolism, which identified diseases and disabilities due to endocrine disrupting chemicals costing $340 billion/year (2.3% of GDP) in the U.S. and €163 billion/year (1.2% of GDP) in Europe.