December: Goodnight, Veggies by Diana Murray and Zachariah OHora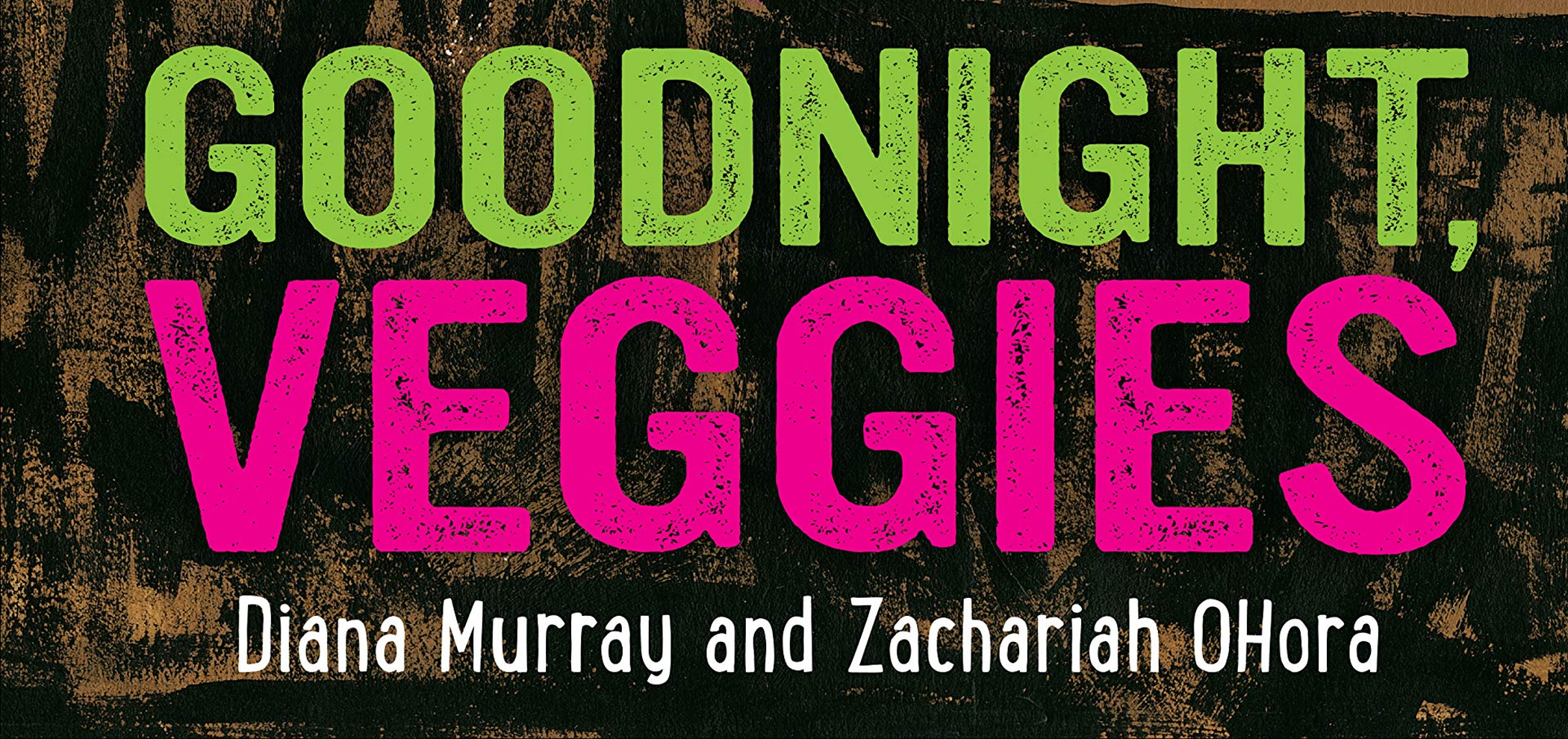 This month's book is Goodnight, Veggies by Diana Murray and Zachariah OHora. Join us for a virtual discussion about this book on Tues., Dec. 7 from 10 – 10:30 a.m.
---
Reading Corner
Beneath: directly under
Sunset: decent of the sun below the horizon
Lullabies: a song to quiet children or lull them to sleep
What is your favorite veggie? 
Where do veggies grow? 
Are you sleepy in the evening? Do you like to hear lullabies when you are sleepy? In today's story, we are going to hear a story about wishing little veggies a goodnight.
Daytime-Nighttime Game
A good night's sleep is very important. Sleep helps us grow tall, it helps our brain stay super smart, it helps our heart stay strong, it helps our immune system. Download this workout sheet to play a fun game!
Download the Daytime-Nighttime Workout Sheet
---
Enjoyed today's story? Check out some of the books below for similar tales.
Eating the Alphabet: Fruits & Vegetables from A to Z by Lois Ehlert
A is for Apple by Tiger Tales
These books can be found at your local library. Visit the link below to learn more about how to check them out. 
Sponsored by

Let's Move Pittsburgh, a collaborative program of Phipps Conservatory and Botanical Gardens, provides Southwestern Pennsylvania's children and their caregivers with the knowledge, tools and support needed to make nutritious food choices and lead active lifestyles.