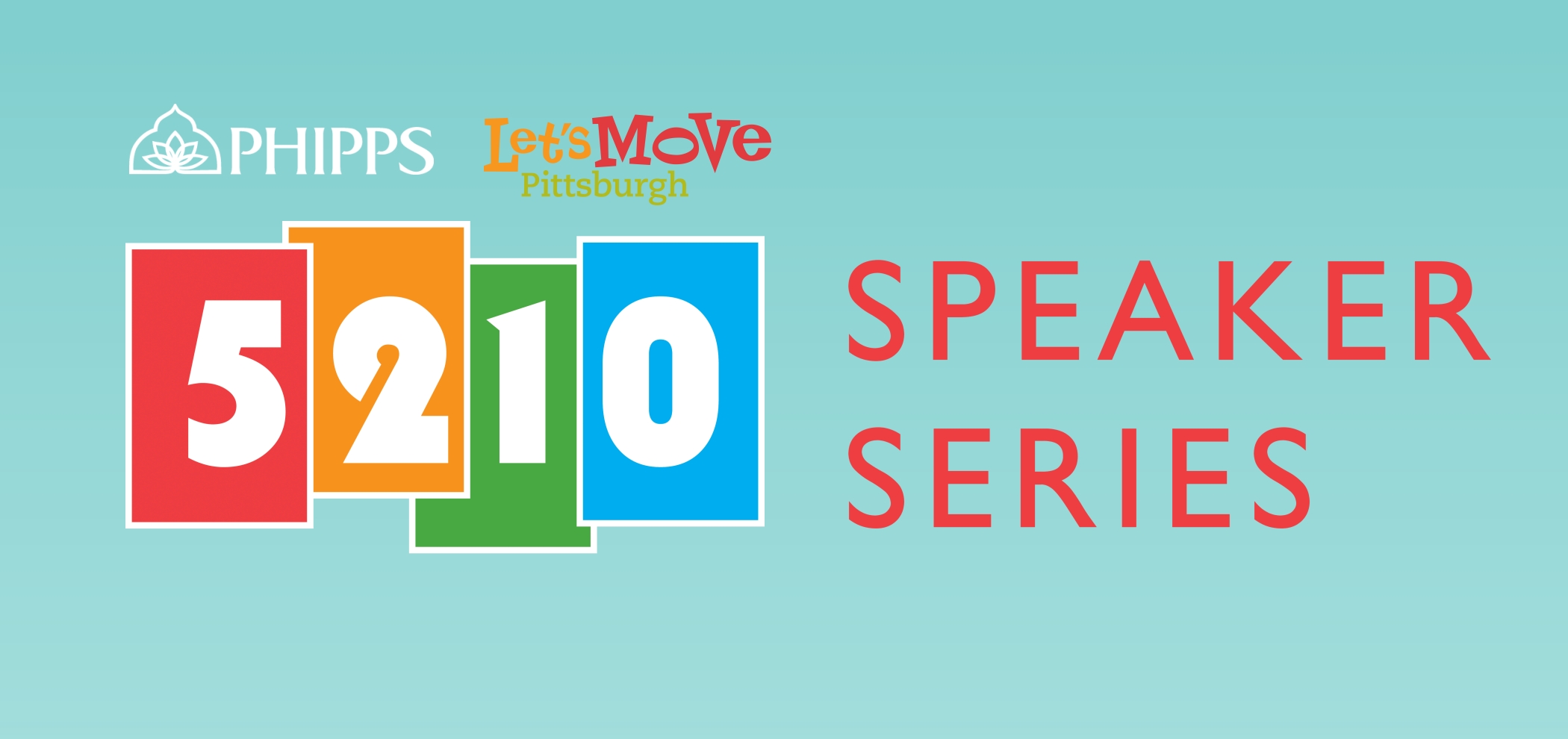 NOTE: Registration is now closed, as the event is booked to full capacity.
In honor of its five year anniversary, Let's Move Pittsburgh is hosting a 5-2-1-0 Speaker Series to celebrate the efforts of local organizations who are making a difference in children's health through the 5-2-1-0 program. These bimonthly events provide a free service to educators, healthcare professionals, parents and caregivers and anyone who has a passion for the wellbeing of our children. Guest speakers will present on their work and share the latest recommendations for how to build healthy environments for children. Sessions are frequently accompanied by a Champion Schools poster session and interactive lessons. This series of events is designed to generate new partnerships, collective action and continued efforts for another five years of work to make Allegheny County the healthiest place for children to live, learn and grow with 5-2-1-0!
September | Decoding Online Resources
Thurs., Sept. 14 | 5:30 – 7:30 p.m.
Center for Sustainable Landscapes Classroom
For the sixth and final installment of the 5-2-1-0 Speaker Series, we are celebrating all we've learned from our speakers this year by giving you the tools to be champion of your health! Experts from UPMC Health Plan, National Network of Libraries of Medicine, University of Pittsburgh and Carnegie Library of Pittsburgh will join us to share the best places online to find health related information for you and your family. Before and after the presentations, participants will also have the chance to speak with health professionals and browse helpful resources from community partners, and the first 60 registrants who register and attend this special installment will receive a healthy gift from Phipps and Let's Move Pittsburgh. This event is free to attend; however, advance R.S.V.P. is required.
About the Speakers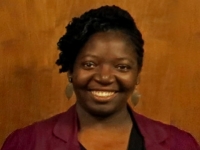 Lydia N. Collins is the Consumer Health Coordinator at the National Network of Libraries of Medicine, Middle Atlantic Region. Lydia provides training on the freely available National Library of Medicine and other reliable health and science information resources to public library staff, K – 12 professionals, and community and faith based organizations. She works to not only train on the resources but to share how they can be utilized in the daily work of the varied agencies she supports. Lydia's passion for her work is based on her firm belief that everyone deserves equal access to quality information in order to make informed decisions regarding their health and the health of their loved ones.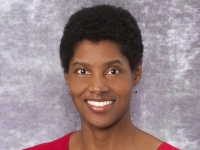 Janine Jones has built a successful career in health coaching, nutrition and diabetes education over the past 20 years in several different regions. As a Registered Dietitian Nutritionist and Certified Diabetes Educator, she has provided medical nutrition therapy, counseling and diabetes education in Ohio, South Florida, the Pacific Northwest and Pittsburgh. She gained experience and developed a robust skill set in diverse settings such as large teaching research medical centers, small rural hospitals, Head Start programs, outpatient nutrition counseling, diabetes programs and telephonic health coaching. Janine is currently a full-time Health Coach Diabetes Educator at UPMC Health Plan, supporting healthy lifestyle change for UPMC Health Plan's members in weight management, nutrition, physical activity, stress management and tobacco cessation. In her spare time, she volunteers on the wellness committee of her children's Pre-K – 5 school.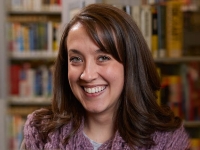 Erin Zambataro is the early learning lead librarian at Carnegie Library of Pittsburgh, a large urban library with 19 locations. She supports more than 40 children's specialists across the city in providing programs and services that prepare young children for kindergarten and works closely with partner organizations to forward the library's mission of engaging the community in literacy and learning. In her previous role, she served as the senior children's and teen librarian at CLP – Allegheny on Pittsburgh's North Side and created a continuum of library service for children from birth to age 18.
About the Moderator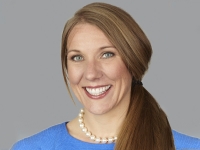 Caroline Passerrello is the owner of Caroline West LLC, a nutrition consulting practice that specializes in science-based, savvy solutions for companies and individuals. She is a Spokesperson for the Academy of Nutrition and Dietetics and adjunct faculty at the University of Pittsburgh, and has extensive experience perceptively designing programs and nutrition education for a wide variety of consumers. She is active in the Pittsburgh Academy of Nutrition and Dietetics, serving as its president in 2015, and she serves as an advisory board member for academic, community and health organizations both locally and nationally. Passerrello has a specialty certificate in adult weight management, is a certified lifestyle and eating performance therapist, and is certified in integrative and functional nutrition. Caroline is a graduate of the University of Pittsburgh Clinical Dietetics and Nutrition program, where she also received a bachelor of science in psychology and a master's degree in wellness and human performance.
Meeting Schedule
5:30 – 6 p.m. Networking and refreshments
6 – 7 p.m. Presentations and Q&A
7 – 7:30 p.m. Networking and refreshments
Kids' Session
While you learn, your children can too! Register young explorers ages 2 – 8 to attend a free health education session just for them while you attend our 5-2-1-0 Speakers Series.
Registration is now closed, as the event is booked to full capacity.
Act 48 credits will be available for this program.

Directions and Parking
The Speaker Series takes place in the Center for Sustainable Landscapes (CSL) Classroom which is located on the facility's first floor. The main Conservatory entrance will be closed, as these meetings take place after normal business hours; to access the CSL, follow Frew Street (located between the Oakland/Schenley Park bridge and the Christopher Columbus statue), which will take you around the Conservatory to the lower campus. Guest parking spaces are available on your left as you approach the CSL.

Our Goals
To provide impactful networking opportunities for youth-serving providers and caregivers
To promote the 5-2-1-0 message and encourage others to adopt it as a formula for healthy living
To celebrate the success of local initiatives including Let's Move Pittsburgh's Champion Schools
To equip participants with an awareness of resources that can be used to build healthy environments
To inspire youth-serving providers and caregivers to help children in our region lead healthy lives

What Is 5-2-1-0?
5-2-1-0 is a movement to reinforce healthy lifestyle choices that benefit local kids and their families. The 5-2-1-0 movement promotes four key messages about healthy eating and physical activity. These are: 5 or more servings of fruits and vegetables every day, 2 hours or less of recreational screen time every day, 1 hour or more of physical activity every day, and 0 sugary drinks and more water every day. To learn more, visit our 5-2-1-0 website.
Let's Move Pittsburgh is made possible with support from UPMC Health Plan, Hillman Foundation and The Heinz Endowments.
The 5-2-1-0 program is adapted from Let's Go! www.letsgo.org.
Select photos © Brian Cohen