Let's Move Pittsburgh Symposium: Growing Healthy Children
Thurs., Nov. 16; 9:30 a.m. – 2 p.m.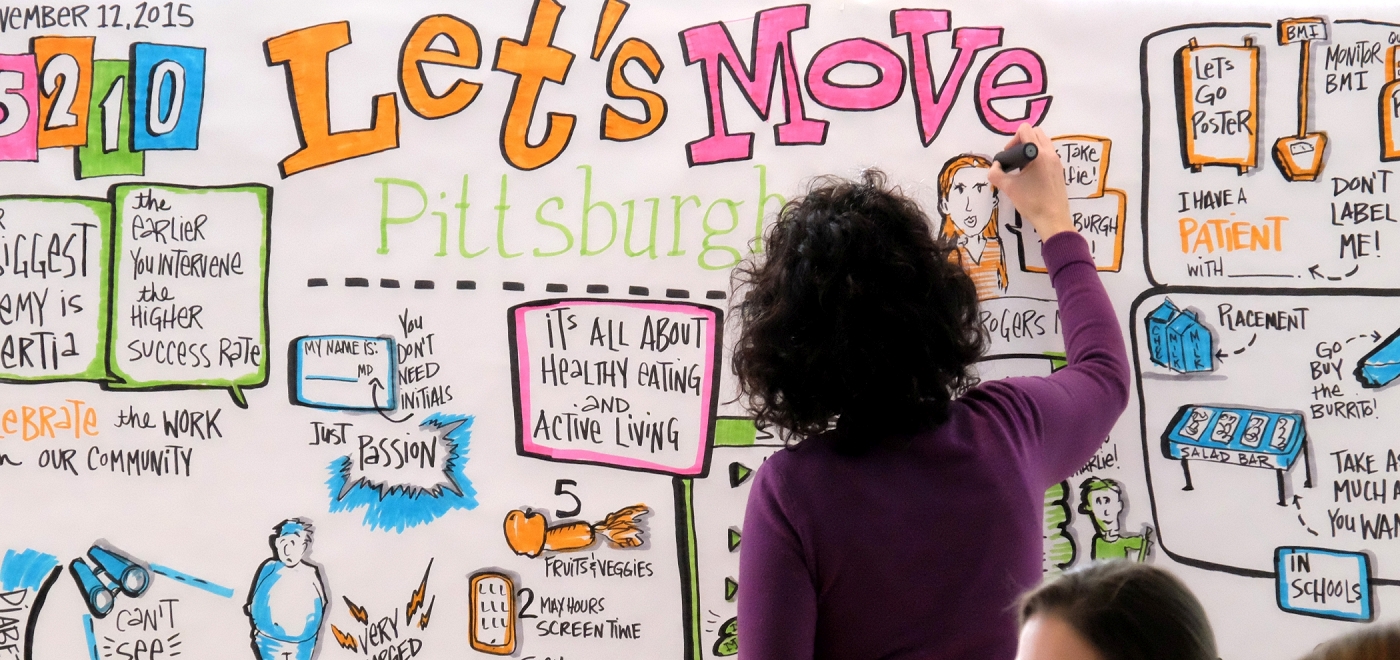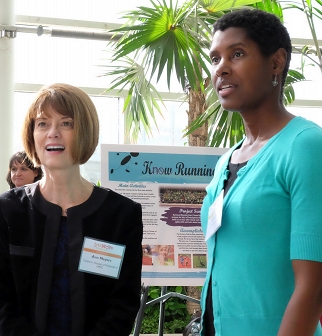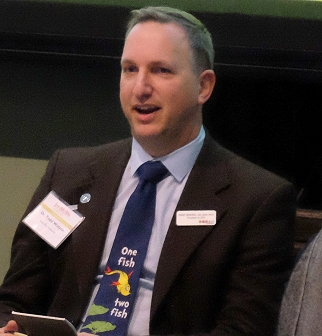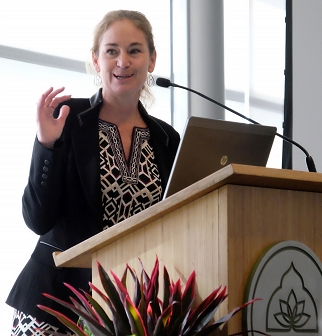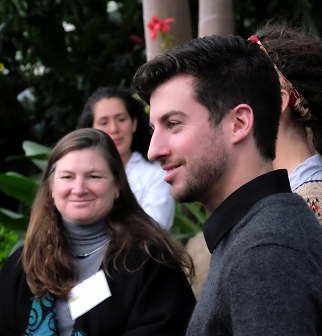 Join our gathering of parents, caregivers and organizations who are working to improve the well-being of our region's children.
Let's Move Pittsburgh — a program of Phipps Conservatory and Botanical Gardens and a collaborative effort of organizations in southwestern Pennsylvania — is pleased to announce our fourth Let's Move Pittsburgh Symposium. The theme of this year's event is "Growing Healthy Children," and we will discuss how our organizations can bridge the gaps and reach the most children in Allegheny County.
This year's symposium will employ the World Café method to facilitate an open conversation about children's health and how we can work together to make Allegheny County one of the healthiest places for children to live, learn and grow. As an attendee, you will collaborate directly with thought leaders in the fields of nutrition and physical activity. Featured speakers at this year's symposium include World Café Expert, Paul Borawski, Phipps' Executive Director, Richard Piacentini, Michael D. Parkinson, MD, MPH, FACPM, and Phipps' Director of Research and Science Education, Dr. Sarah States. Attendees will also hear from project leaders in our Champion Schools program, which celebrates and rewards schools with funding for leading new or existing programs that promote healthy food and nutrition education, increase physical activity, and teach students how to grow and prepare healthy food.
This event is now sold out.
About the Speakers
Paul Borawski | World Café Expert
Paul spent his entire career working with nonprofit organizations and their communities of volunteers. He is a co-founder of Leading by Association and a core team member of Vernal Management Consultants. After 26 years as the chief executive officer of the American Society for Quality, Paul "retired" in 2014 to create another chapter of his life. His work now centers on nonprofit organizations, their leaders and boards. The chair of the World Café Community Foundation, Paul enjoys joining stewards in their vision of hosting the conversations that communities desire and unlocking the potential of people working in common interest.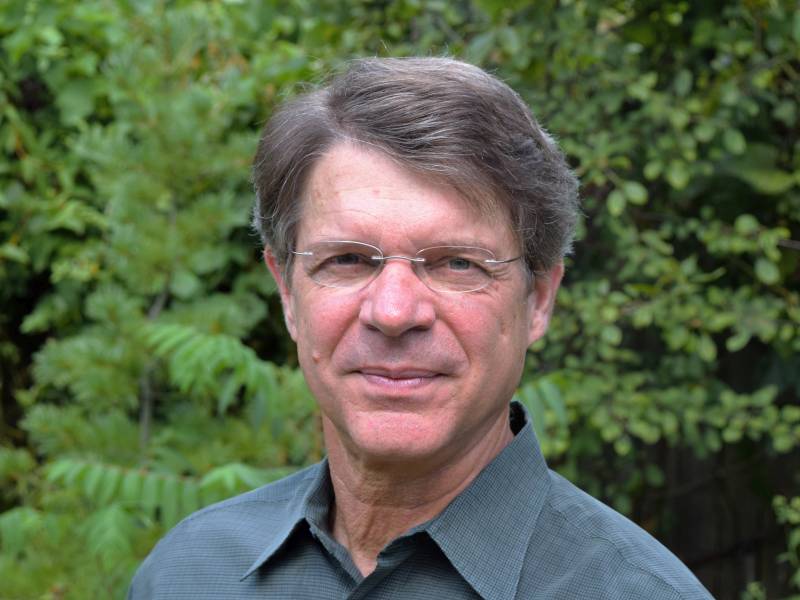 Richard Piacentini | Executive Director
Since 1994, Richard Piacentini has led the green transformation of Phipps Conservatory and Botanical Gardens including construction of the Center for Sustainable Landscapes, the only building in the world to meet: the Living Building Challenge™, LEED® Platinum, WELL™ Platinum, and 4 Stars Sustainable SITES™ certifications. Piacentini is interested in the important connection between people and plants particularly as it relates to human and environmental health. He serves as past Chair of the International Living Future Institute™ (ILFI) and is a past president of the American Public Gardens Association. He has received numerous professional honors, including ILFI and USGBC leadership awards.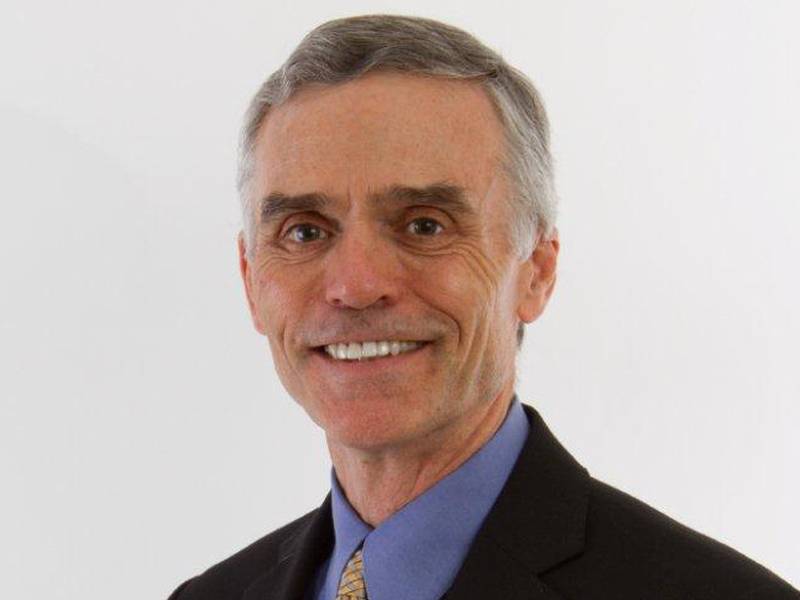 Michael D. Parkinson, MD, MPH, FACPM | Senior Medical Director, Health and Productivity, UPMC Health Plan
Dr. Parkinson oversees employer health and care strategies. After a career in the U.S. Air Force, Mike was a founder of Lumenos, a pioneer in consumer-directed health plans. He trained in family medicine and preventive medicine at George Washington University, UCLA and Johns Hopkins. He is a past president of the American College of Preventive Medicine and serves on the editorial boards of the American Journal of Medical Quality and the American Journal of Preventive Medicine.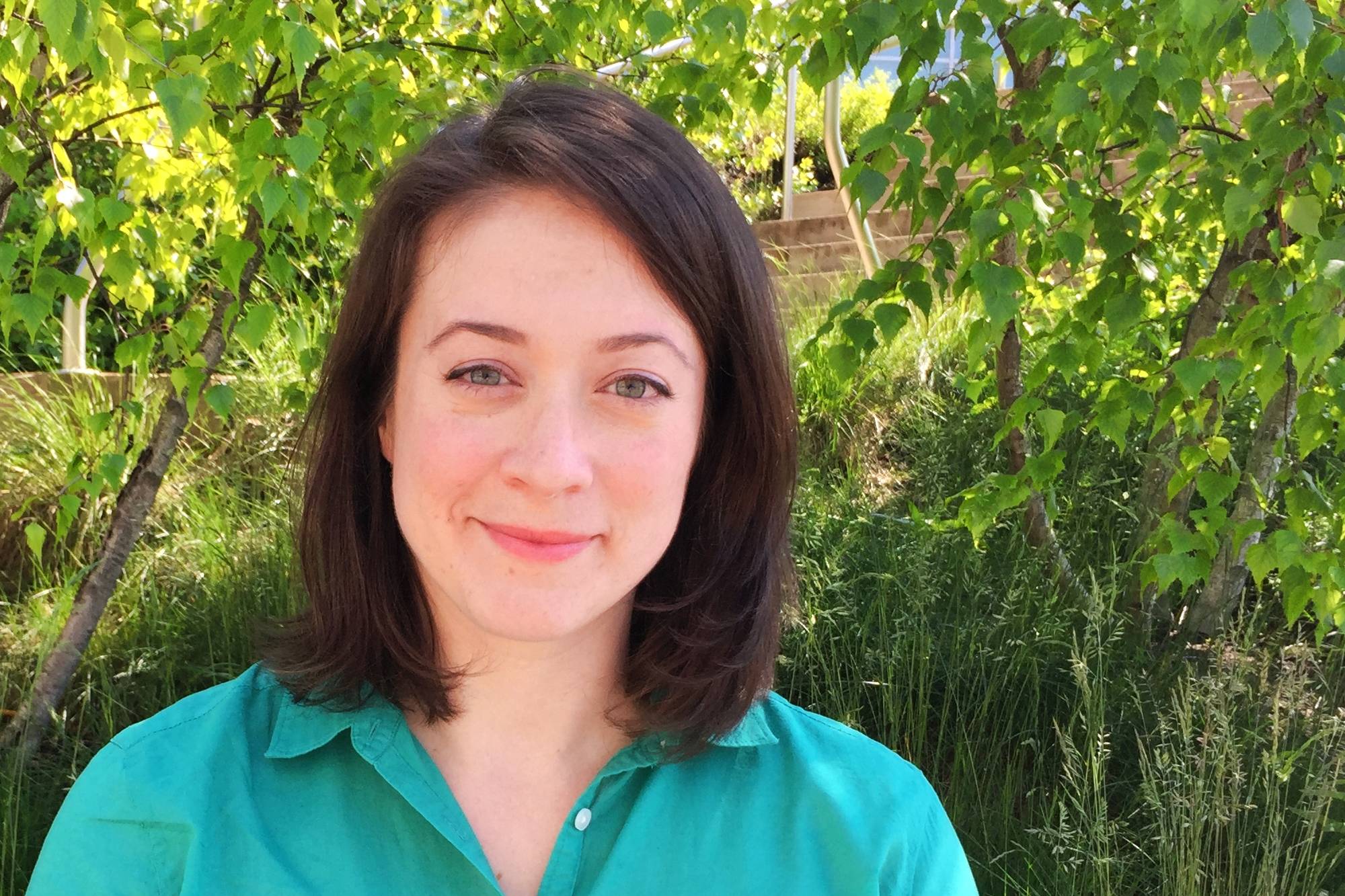 Dr. Sarah States | Director of Research and Science Education
Dr. Sarah States is responsible for creating innovative local, national and international research partnerships in the research areas of Phipps, such as ecology, human health and wellness, environmental education and science communication. Moreover, she oversees the development and implementation of pre-K – 12 informal education programs that focus on connecting youth to nature. She received her Ph.D. in ecology and evolutionary biology from Cornell University and completed postdoctoral research at the Yale School of Public Health and Columbia University, focusing on community ecology and vector-borne disease.
Event Features
Symposium with in-depth conversation and problem solving
Exposure to the World Café method
Champion Schools poster session, lunch and networking opportunities
---
Event Agenda
9:30 – 10 a.m. Check-In and Refreshments
10 – 10:15 a.m. Opening Remarks
10:15 a.m. – 12:45 p.m. World Café Discussion
12:45 – 1 p.m. Champion Schools Recognition
1 – 2 p.m. Networking Lunch
---
What is a World Café?
A World Café is a powerful social technology for engaging people in conversations that matter. The World Café style of discussion is designed to bring people together and put participants at ease. In small groups, all participants are encouraged to share their ideas freely, building upon each other and developing tangible action steps. Following three rounds of small group discussion, all of the ideas will be synthesized into a report to be shared among the participants in order to foster collaboration and spark real change to grow healthier children in our community. This event is a marketplace for ideas, and we will use these ideas to work together and create tangible next steps on the path of improving child health in our county. We will create a supportive environment in an intimate setting where conversation will flow between representatives from multiple sectors. Participants are expected to participate in the wonderful conversation that comes out of the World Café method.
The Let's Move Pittsburgh Symposium will be held on Thurs., Nov. 16 from 9:30 a.m. – 2 p.m. A registration fee of $15 includes full admission to the conference and networking lunch from 1 – 2 p.m. To attend this event, please R.S.V.P. by Wed., Nov. 8 at 5 p.m. This event is now sold out.
Questions? Please contact Ashlee Cubarney, Let's Move Pittsburgh program assistant, at acubarney@phipps.conservatory.org or 412/622-6915, ext. 6754.
Attendees of this event are eligible to receive three ACT 48 credits.

Made Possible with Support from


Photos © Brian Cohen