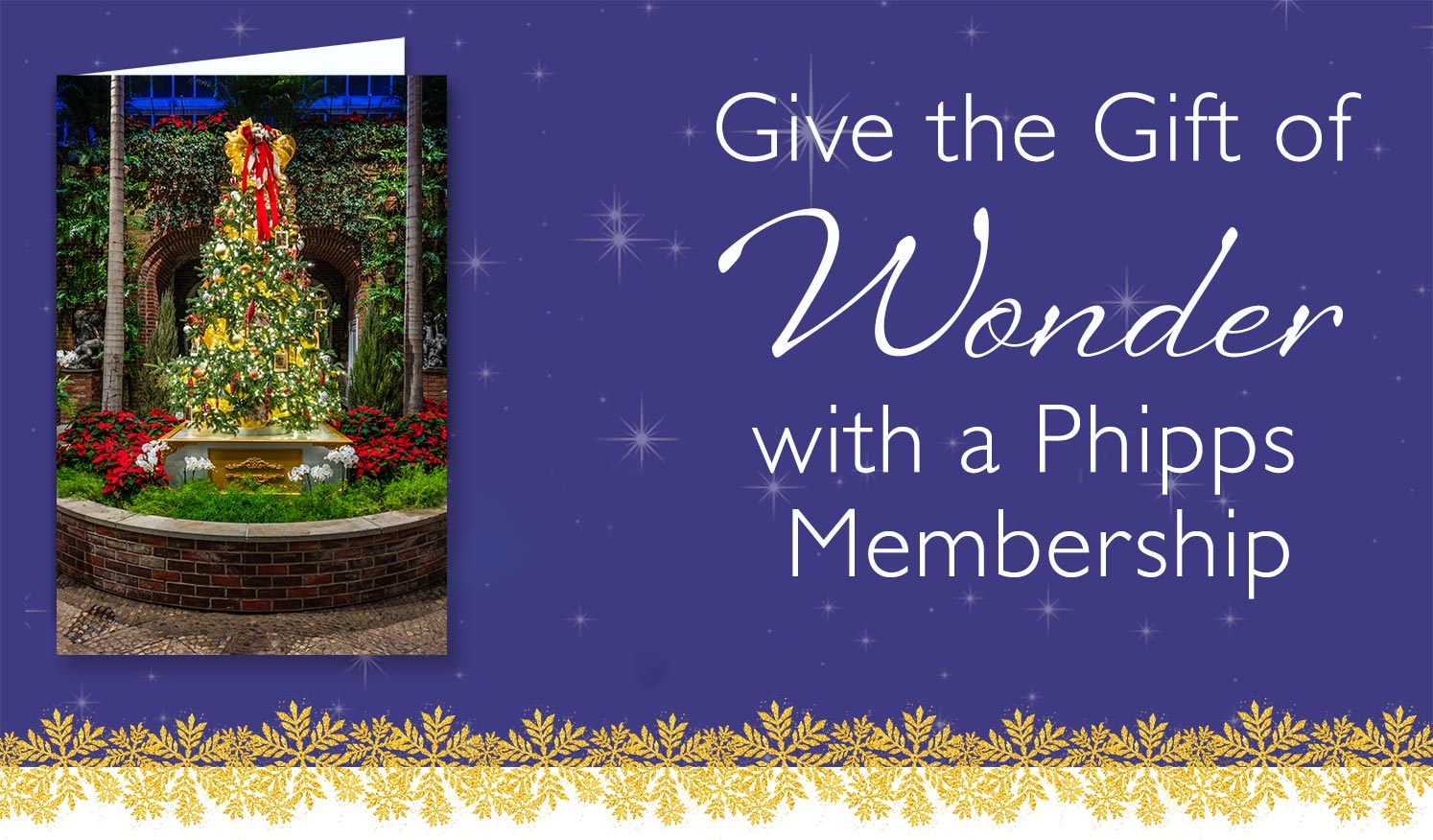 A membership to Phipps Conservatory and Botanical Gardens makes a truly extraordinary gift, giving friends, family members and colleagues year-round access to ever-changing exhibits, exclusive events, unparalleled beauty and serene tranquility. Add a special message to give your gift a personal touch.
Shipping Your Gift Membership
Phipps sends all gifts through the United States Postal Service. Gift memberships should be purchased by noon on Mon., Dec. 14 to help ensure cards will arrive in homes by Fri., Dec. 25; for gift memberships purchased later, purchasers will receive an email certificate which may be shared with the recipient, with cards to follow after the holiday. To avoid any delays in processing your membership, please make sure all the necessary member information fields are completed.
Once you've purchased a gift membership online, over the phone or in person, download any of the certificates below and fill out the gift information, and you'll have a lovely gift that can be emailed to that special someone to let them know you've purchased a gift membership to Phipps! Gifts will be received in the mail to the address you've specified within 7 – 10 days of purchase.

If you would prefer to print a card, select a printable option below and follow these easy steps:
Set your printer to use color ink.
In the print settings, choose "Flip on short edge."
Once printed, trim the card to 10" x 7", fold it in half and write your message inside.
We recommend printing on cardstock for a high-quality feel!
Photos © Brian Cohen, Phil Johnson II and Paul g. Wiegman