Spring Break Full Day Camps
Explore Phipps to solve mysteries found in nature. Learn several well-kept Conservatory secrets and use your science investigation skills to solve puzzles and play games.
Ages 4 – 10
Mondays – Fridays, 8:30 a.m. – 4 p.m.
$300 members | $345 nonmembers
Interested in a class that's already sold out? Email us to be placed on our waiting list.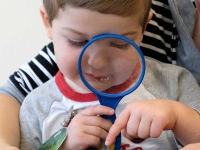 Spring into Science
March 23 – 27
Use your investigation skills to collect data, conduct science experiments and create art projects.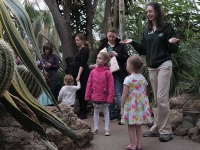 Mysteries of Spring
April 6 – 10
Explore the Conservatory to solve mysteries, play games and learn several well-kept Phipps secrets.
Photos © Brian Cohen