Have a question or comment? Call us at 412/622-6914 or email a member of our team below.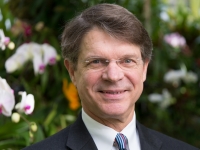 Richard V. Piacentini
President and CEO
ceo@phipps.conservatory.org
Since 1994, Richard Piacentini has led the green transformation of Phipps Conservatory and Botanical Gardens, including construction of the Center for Sustainable Landscapes, the only building in the world to meet Living Building Challenge™, LEED® Platinum, WELL™ Platinum, SITES™ Platinum and BREEAM Outstanding In-Use certifications. Richard is interested in the connection between people and plants particularly as it relates to human and environmental health. He has received numerous professional honors, including APGA, ILFI and USGBC leadership awards.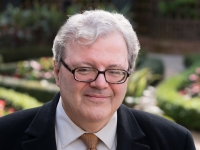 Gregory R. DuFour
Director, Development Campaign
development@phipps.conservatory.org
Since 2002, Greg DuFour has overseen transformational growth in capital and operating development campaigns while assisting the Board of Trustees' Development, Trusteeship, Nominating and Executive committees. Previously he was Director of the Diocese of Pittsburgh Foundation and diocesan annual, capital and gift planning functions. Greg began his nonprofit career with the national headquarters of the American Bar Association while attending the University of Chicago.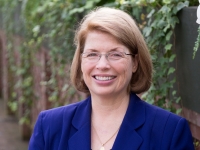 Jan Kortz
Director of Human Resources and Operations
hr@phipps.conservatory.org
Jan Kortz, director of human resources and operations for Phipps since 1998, has supported the nonprofit through a time of rapid transformation that included major campus expansion, a stronger focus on sustainability, and large-scale events such as the 2009 Pittsburgh G-20 Summit. In 2012, Jan received a Pittsburgh Business Times Human Resource Leadership Award recognizing top professionals in the region who have made great strides in shaping their workplaces.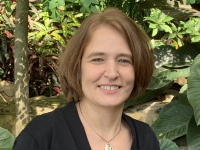 Allyson Koteski
Director of Guest Services
visitorservices@phipps.conservatory.org,
eventsales@phipps.conservatory.org
Allyson Koteski is responsible for overseeing all revenue generating departments here at Phipps including admissions, gift shop, café and special events. With her team, Allyson is dedicated to providing the highest level of customer engagement to all guests. Allyson comes to Phipps with 25 years of management experience in specialty big box retail. She has a dual B.A. from Hiram College in International Economics and Management as well as French.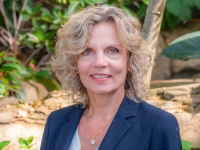 Katie Lynch
Chief Financial Officer
klynch@phipps.conservatory.org
Katie Lynch is responsible for managing the financial affairs of Phipps, including planning, budgeting and reporting. She also serves as the primary contact for the Board of Trustees Finance and Audit Committees. Prior experience includes work for local nonprofit and real estate development firms as well as financial analysis for Fortune 500 companies. A 30-year Pittsburgh resident, Katie has served in leadership positions in educational, political and athletic organizations. She received a B.A. in Economics from the University of Richmond and an M.B.A. in finance and accounting from Columbia University.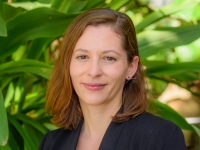 Christine Nalitz
Director of Annual Giving
annualgiving@phipps.conservatory.org
Christine Nalitz focuses on strengthening existing relationships between Phipps and its community of friends and building new ones. She also works to maximize contributions in support of Phipps' strategic plan. Before coming to Phipps, Christine was in higher education advancement, working for the University of Washington, St. John's College, and most recently Cornell University. As a native Pittsburgher, Christine is delighted to be back in the area and reacquainting herself with familiar faces and places.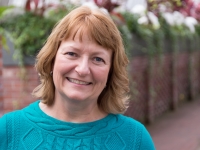 Margie Radebaugh
Director of Horticulture and Education
hort@phipps.conservatory.org
Margie Radebaugh has managed both the horticulture and education departments at Phipps since 2007, and is a part of the top level management team for the overall organization. She works with her staff to encourage and promote interdepartmental cooperation and teamwork resulting in a uniquely collaborative work environment. Margie served as director of education for Phipps from 2001 – 2007. She spent 13 years as Horticulture/Education Director of Pittsburgh Garden Place, formerly the Pittsburgh Civic Garden Center, prior to its merger with Phipps.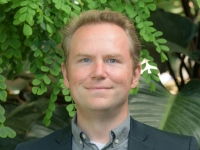 Joe Reed
Director of Marketing and Communications
market@phipps.conservatory.org
Since 2007, Joe Reed's accomplishments have included grant writing for the Center for Sustainable Landscapes; successful nomination of over 100 professional awards for Phipps, including accolades from American Institute of Architects and American Association of Museums; and development of Phipps' first internally-managed website, driving a 100% increase in online visitors and a 300% increase in social media audience. His work received a Marketer of the Year Award from the American Marketing Association Pittsburgh Chapter. He is a past presenter at the American Public Gardens Association conference.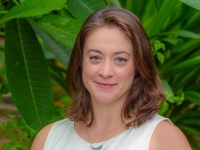 Sarah L. States, Ph.D.
Director of Research and Science Education
scied@phipps.conservatory.org, research@phipps.conservatory.org
Dr. Sarah States is responsible for creating innovative local, national and international research partnerships in the research areas of Phipps, such as ecology, human health and wellness, environmental education and science communication. Moreover, she oversees the development and implementation of pre-K – 12 informal education programs that focus on connecting youth to nature. She received her Ph.D. in ecology and evolutionary biology from Cornell University and completed postdoctoral research at the Yale School of Public Health and Columbia University, focusing on community ecology and vector-borne disease.
Photos © Mark Dixon, Paul g. Wiegman