The Botany in Action Fellowship at Phipps Conservatory and Botanical Gardens supports emerging plant-focused scientists through research grants and science communication training. Since its inception, it has aided 47 doctoral-level students representing 24 universities and working in 24 countries. Current fellows are stationed in locales from Pennsylvania to Nepal, exploring topics from the role of green roofs in urban biodiversity to the effects of soil pollution. Beyond their field work, fellows' accomplishments include mentorship of other students; the creation of a botanical field guide, a photography website and various teaching modules; and outreach devoted to making science more accessible to the public.
The Botany in Action Fellowship is expected to reopen for applications in fall 2017.
Current Fellows
Meet the scientists currently funded by fellowships.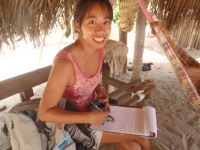 Past Fellows
Discover the work of past Botany in Action fellows.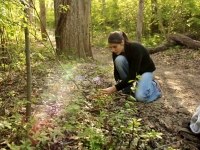 Science Advisors
Become acquainted with our program advisors.
Botany in Action Fellowship Mission
The Botany in Action Fellowship develops new science-based plant knowledge and chronicles traditional knowledge of plants for use in growing a greener world. It also promotes interactive, scientific education about the importance of plants, biodiversity and sustainable landscapes for human well-being.
Support Botany in Action
The Botany in Action Fellowship proves that individuals can make a world of difference. Please email Greg DuFour or call 412/441-4442, ext. 3701 to learn how you can support this important work.
This program is underwritten in part by the Garden Club of Allegheny County.