Open Now Through Mon., Sept. 3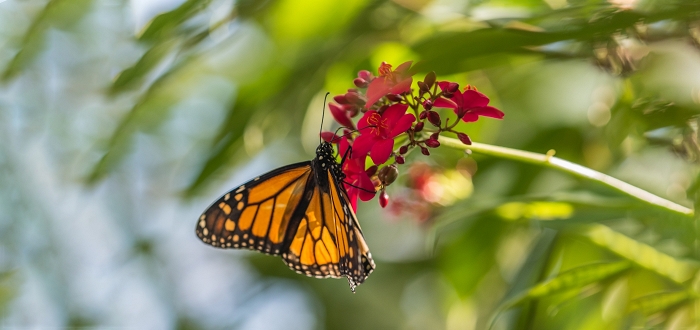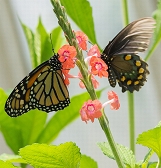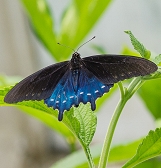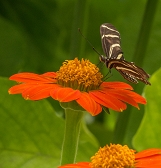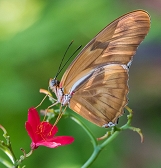 Marvel as colorful butterflies break free of their chrysalises to soar and glide among the blooms.
A family favorite, Butterfly Forest enchants visitors of all ages while showcasing the delicate life cycle of some of nature's most important pollinators and their favorite aromatic blooms. You'll stroll along a winding forest path over a bridge, past ponds and through a tunnel to discover beautiful butterflies taking flight, experiencing these delicate winged creatures' natural behaviors as they flutter, eat and rest inside the glasshouse. You'll get up-close views of dozens of different butterfly species surrounded by the plants that provide them with nectar, see live metamorphoses as butterflies transform and emerge from their chrysalises, and delight in the butterflies' diverse array of vivid colors, shapes, sizes, patterns and motions. See how many species you can identify as you explore the garden — if you take your time and move slowly, one of these beauties might even land on your shoulder!
Butterflies to Watch For:
black swallowtail
buckeye
giant swallowtail
great southern white
Julia longwing
monarch
painted lady
Palamedes swallowtail
pipevine swallowtail
Polydamas swallowtail
red admiral
queen
question mark
spicebush swallowtail
tiger swallowtail
white peacock
zebra longwing
Butterfly Forest Soundscape
Butterfly Forest features a dynamic custom sound installation created by Carnegie Mellon University students enrolled in Experimental Sound Synthesis, a class exploring sound design, experimental music and sound art. The contemporary soundscape constantly evolves and changes, adding new dimensions of immersion and excitement to the vibrant world of the butterflies. Learn more on the project's website.
Buy Tickets Online
For your convenience, you may now buy your Phipps tickets online in advance of your visit.
Photos © Paul g. Wiegman
More Events You'll Enjoy
Now Open

Look and listen as spectacular interactive soundscapes, visual art and kinetic motion installations bring our stunning Summer Flower Show to life.

Saturdays; 11 a.m. – 3 p.m. Except as Noted

The revolutionary Nature Lab at Phipps is now open for you to discover. Drop in during our Saturday open hours and a graduate of our Learning for a Greener Future high school internship will show you around. No advance reservation is required.

Fri., July 20; 7 – 9 p.m.; Botany Hall Auditorium

This exciting monthly event features a film screening followed by a dynamic discussion with film producers, scientists and environmental advocates.