Open Now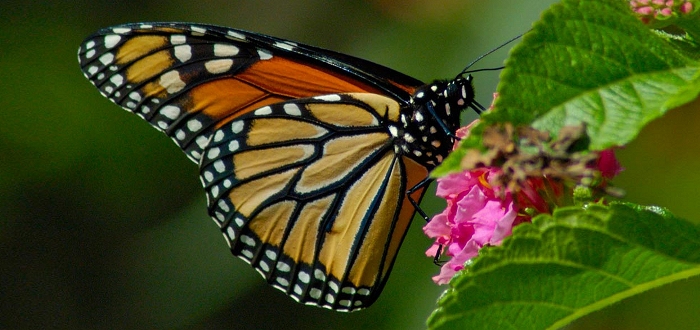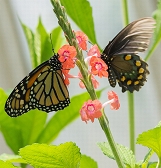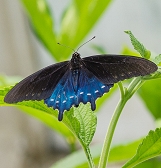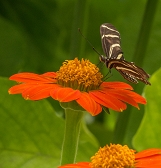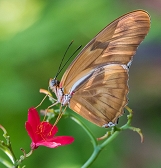 Marvel as colorful butterflies break free of their chrysalises to soar and glide among the blooms.
Like flowers that fly, butterflies bring color and motion to the beautiful glasshouse environs of our Stove Room. A family favorite, Butterfly Forest enchants visitors of all ages while showcasing the delicate life cycle of some of nature's most important pollinators and their favorite aromatic blooms.
Look out for yellow and black striped zebra longwings, orange and black western Pennsylvania monarchs and many other species as you explore the garden. If you're lucky, one of these beauties might even land on your shoulder!
Species to Watch For:
black swallowtail
buckeye
cloudless sulphur
Florida malachite
great southern white
Gulf fritillary
Julia longwing
monarch
orange barred sulphur
painted lady
pipevine swallowtail
Polydamas swallowtail
queen
question mark
red admiral
red-spotted purple
southern white
spicebush swallowtail
tiger swallowtail
white peacock
zebra longwing
Experimental Sound Synthesis
This year's Butterfly Forest features a soundtrack created by Carnegie Mellon University students enrolled in Experimental Sound Synthesis. A class exploring sound design, experimental music and sound art. The installation uses micro-computers and custom software to generate a sonic environment that constantly evolves. Visit the project website to learn more, and listen to some samples below:
Photos © Paul g. Wiegman
More Events You'll Enjoy
Saturdays and Sundays; 1:30 p.m.

Grow your garden know-how by attending a free-with-admission class. From bouquets to birds and gardens to vermicomposting, local experts bring it all to you surrounded by the beauty of our gardens.

Friday, June 16; 7 – 9 p.m.

The Environmental Film Series is an exciting monthly event inviting community members to come together to view environmental films and documentaries. Each viewing will be followed by a dynamic discussion with film producers, scientists and environmental advocates.

Mondays – Fridays, 11:30 a.m. – Close; Saturdays – Sundays All Day

Switch your home electricity to 100% green power while visiting our Tropical Forest Conservatory and you can receive a free Phipps membership!