Order Your Timed Tickets to Winter Flower Show and Light Garden

Timed Ticket Status: Timed tickets are available for select arrival times this evening. Book yours below!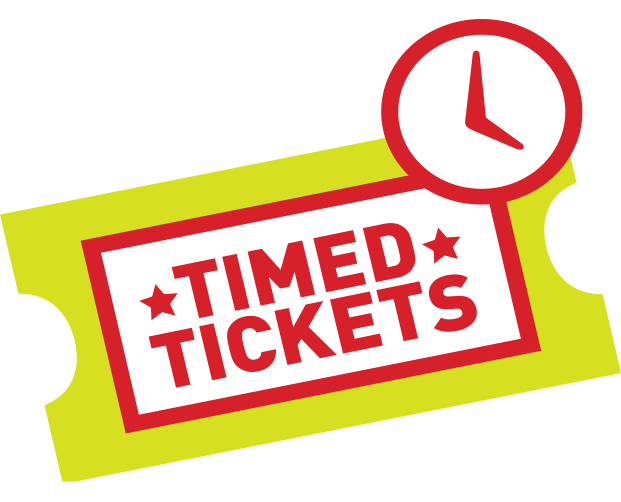 The most magical time of the year has arrived with Winter Flower Show and Light Garden: Holiday Magic! open now at Phipps. For added comfort and convenience this holiday season, you can reserve your visit time in advance with timed tickets. During peak times of the show, you will need to reserve your timed tickets before coming to Phipps.
Reserve Your Tickets Today
Frequently Asked Questions
What is a timed ticket?
A timed ticket is an admission ticket to Phipps with a specific date and time of arrival. By ordering timed tickets, you're letting us know the date and time that you and your family will be visiting our Winter Flower Show and Light Garden, which helps us to ensure the best experience for every guest.
How do I order my timed tickets?
Reserving your tickets is easy! Simply log in with your last name and email address if you are a Phipps member, or click Not a Member? Purchase Tickets Today! if not, then follow these three easy steps:
Select an available date and entry time for your Phipps visit and place your order.
Look for an email confirmation with your tickets.
Print your confirmation email or show it on your mobile phone at Phipps' entrance — and get ready to enjoy the show!
You can also reserve tickets in advance by visiting our Welcome Center, where a staff member will assist you with your order, or by calling 888/718-4253.
What are the peak days of Winter Flower Show and Light Garden?
Our busiest days are Thursdays, Fridays, Saturdays, and every day from Wed., Dec. 20 – Mon., Jan. 1. These are the days that are likeliest to fill to capacity for timed tickets. To avoid the heaviest traffic, plan your visit for a date and time outside of these ranges.
Should Phipps members order timed tickets?
Yes; you will enter your last name and email address to receive your complimentary tickets.
What time should I arrive?
You should arrive as close as possible to the time on your ticket. You may wish to plan to allow time for parking and proceeding to the Phipps Welcome Center. Please remember to bring a photo ID with you when you visit.
How long can I stay?
Once you enter Phipps, you may stay as long as we are open, until 11 p.m. each night. (Note: Phipps closes at 5 p.m. on Sun., Dec. 24 and is closed all day on Mon., Dec. 25.) We recommend giving yourself at least two hours to fully experience the show.
Will I have to wait in line?
While Phipps will make every effort to expedite the entrance of timed ticket holders into the Conservatory as close as possible to their appointed time, you may experience a wait upon arrival, especially if you are attending on a peak day.
Will valet parking be available?
Valet parking will be available on select peak nights. Visit our Directions and Parking page for a full list of available dates and times.
Can I return or exchange my timed tickets?
All sales are final. Tickets are non-refundable and may not be exchanged for another date and time. Lost or stolen tickets will not be refunded or replaced.
Can I attend without a timed ticket?
While every effort will be made to accommodate guests without timed tickets, we strongly recommend, especially on peak days, that a timed ticket be purchased in order to ensure entry.
Can I buy timed tickets for dates outside of the Winter Flower Show and Light Garden?
If you are planning to visit Phipps on a date before Fri., Nov. 24 or after Jan. 7, 2018, tickets can be purchased upon your arrival at Phipps.
Photo © Paul g. Wiegman