Grow your career at one of Pittsburgh's most dynamic workplaces!
Employees at Phipps enjoy the experience of being at the forefront of the organization's efforts to benefit both people and the natural world through buildings, practices and programs that equally value a well mind, well body and well environment. Learn more about the dynamic workplace culture of Pittsburgh's green oasis.
Phipps Conservatory and Botanical Gardens is and equal opportunity employer that is committed to attracting and retaining a diverse staff. We strive to create a working environment that is inclusive, equitable and welcoming as we honor employee experiences, perspectives, and unique identities.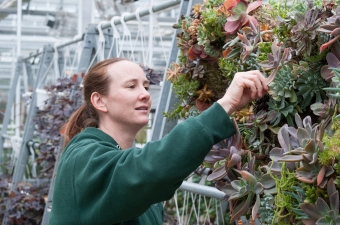 Professional and personal growth are an essential part of the employee experience at Phipps. Discover the extraordinary culture of one of Pittsburgh's most dynamic workplaces.
New opportunities are posted frequently, so please check back often. Qualified candidates should apply online using the links below. Phipps is an equal opportunity employer.
Photos © Paul g. Wiegman; Denmarsh Photography, Inc.