Whether you are a seasoned green thumb, a budding artist, a green-minded locavore or an aspiring naturalist, we have a class for you. Peruse our offerings for an exciting variety of fun and enriching programs on gardening, arts and crafts, healthy living and sustainability, providing you with plenty of opportunities — from single classes to more intensive courses of study — to let your inspiration grow.
Here at Phipps Conservatory and Botanical Gardens, all of our instructors are accomplished in their fields and provide a friendly, welcoming and relaxing environment in which our students can learn and realize their full potential. Our certificate courses are open to everyone and may be taken as stand-alone classes provided that all necessary pre-requesites, if applicable, have been satisfied.
For more details about our programs, or to receive personalized class recommendations from our helpful staff, please feel free to contact us at edu@phipps.conservatory.org.
Please remember to register early as most classes have capacity limitations. When signing up for a course or program, also be sure to take note of the location as venues do vary.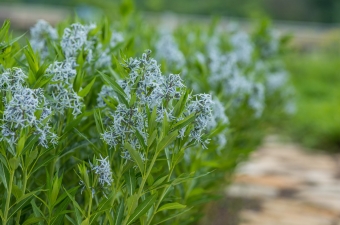 Explore our certificate courses on sustainable horticulture, landscape and garden design, native plant landscapes, floral design, and botanical art and illustration.
Photos © Paul g. Wiegman