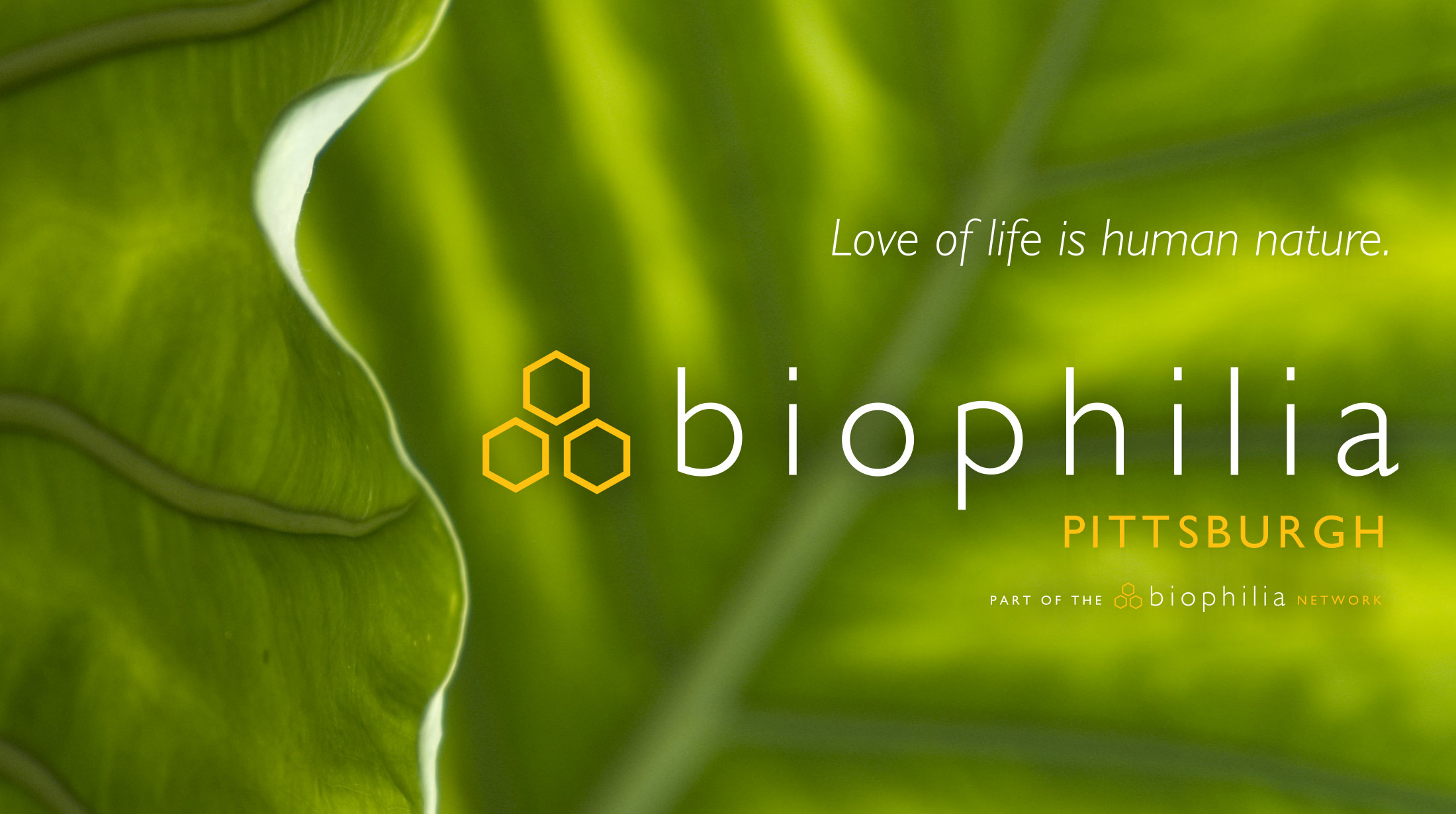 Join Pittsburgh's new network of creative minds working together to strengthen the bond between people and the natural world.
Biophilia: Pittsburgh is the pilot chapter for a global Biophilia Network. Read on to learn about our next event!
Virtual Biophilia: Invoking Memory through Missouri Botanical Gardens Memory Tours
Join us virtually on Thurs., Oct. 6 for Virtual Biophilia with education staff from the Missouri Botanical Gardens. With the rise of dementia, how can we use Public Gardens to help people with dementia connect with our site while also sparking memories? In 2017 the Missouri Botanical Garden began working with the Alzheimer's Association Greater Missouri Chapter to create tours for this population. Join us to learn more about how this program was started, what kind of training was required, and how a garden can stir recollections of moments long gone.
Register in advance for the meeting here. The Zoom meeting will begin promptly at 6 p.m. (EST), 3 p.m. (PST). After registering, you will receive a confirmation email containing information about joining the meeting.

Meet the Speaker(s):
Nicole Smith | Nicole has spent her career as a driving force for positive change in diversity, equity, accessibility and inclusion at cultural institutions with the principal belief that these spaces should be for everyone. Through over 15 years of experience, Nicole has advocated for this belief in her work with visitor experience, membership, communications, programming and most importantly sustainability and accessibility. Through her work, Nicole has helped cultural institution navigate diversity, equity accessibility and inclusion work. Her efforts have been recognized with institutional awards at the local and national level. In 2017, Nicole was recognized as an Emerging Leader for Arts and Disability by the John F. Kennedy Center for the Performing Arts. Nicole continues to serve and advocate through her current roles including: As the Supervisor of Adult Education at the Missouri Botanical Gardens, and as the Co-Director of Social Sustainability at Ki Culture, a non-profit that advocates for museums as spaces that benefit people, places and the planet.
Jennifer Smith-Simms | Jennifer Smith-Simms is the Public Programs Manager in the Education Division at Missouri Botanical Garden. She oversees Adult, Youth & Family Education and Therapeutic Horticulture Programs. Jennifer started her career at the Garden providing nature-based classes to low-income seniors at the Garden as well as providing hands on programs to individuals living in the senior living community. She has grown the Therapeutic Horticulture Programs to serve a diversity of audiences such as children in long term rehabilitation hospitals, patients undergoing cancer treatment, individuals who are blind and visually impaired, kids in crisis, among others. She consults with organizations developing Therapeutic Horticulture programs as well as creating Therapeutic Gardens for various populations in the community. She has a strong passion for creating inclusive and accessible experiences for all visitors at the Garden and in the community. Jennifer received her B.S in Plant and Soil Science from Southern Illinois University-Carbondale with a specialization in Landscape Design. Jennifer has also been a registered horticultural therapist for the Garden since 2004.
Meetings are free to attend; however, advance registration is required. To R.S.V.P., please use this link.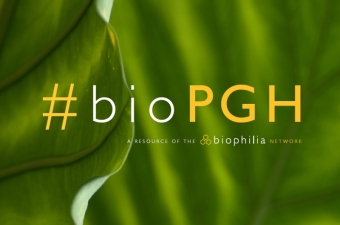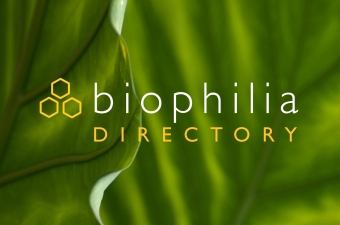 Inspired by the Biophilic Cities initiative, the Biophilia: Pittsburgh Directory seeks to present an overview of the biophilic organizations, events, activities and projects in Pittsburgh, to aid the public in enhancing their connections to nature and discovering collaborative opportunities. 
Biophilia: Pittsburgh meets monthly at Phipps Conservatory and Botanical Gardens where, over delicious small-plates and light refreshments, an expert guest speaker discusses ways of connecting people to nature and showing how these connections can improve our lives in the interest of sharing ideas and identifying opportunities.

Our Goals
• To welcome and inspire others with the concept and principles of biophilia
• To foster collaboration and learning between professionals from a wide variety of disciplines
• To communicate biophilic principles in action-oriented ways to a wider audience for exponential and regional impact

What Is Biophilia?
The term "biophilia," which literally means "love of life," was coined by social psychologist Erich Fromm and popularized by biologist E.O. Wilson, who defined it as "the innately emotional affiliation of human beings to other living organisms."
The implications of biophilia extend across a vast array of disciplines including design and engineering, nutrition, psychology, public health, education, biology and the humanities. Biophilia is expressed all over the world every day, through complex collaborations such as the design and construction of buildings and landscapes; and intimate, personal encounters including nature hikes and home gardening.
Photo © Paul g. Wiegman, Phipps staff