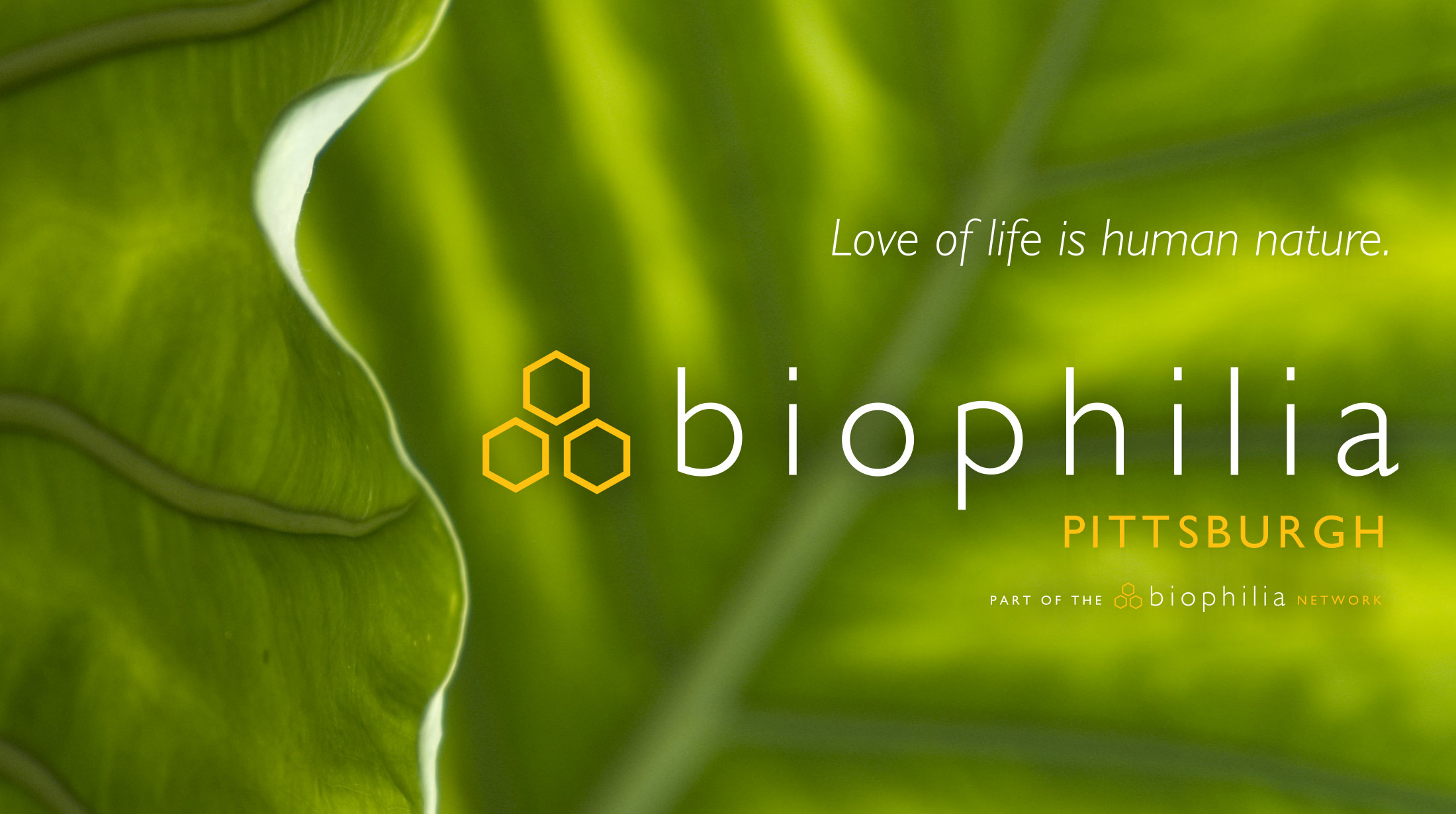 Join Pittsburgh's new network of creative minds working together to strengthen the bond between people and the natural world.
Biophilia: Pittsburgh is the pilot chapter for a global Biophilia Network. Read on to learn about our next event!
Virtual Biophilia: Befriend the Barnyard: Nurturing Nature through Farm Animal Sanctuary
Join us Thurs., Dec. 7 at 6 p.m. In this engaging talk, the founder of Hope Haven Farm Sanctuary will share what it's like to run a farm animal sanctuary with almost 100 residents and the importance of farm animal welfare. Sanctuary work not only saves individual animals lives but it decreases the suffering of millions, and safeguards the natural world. Dr. Phillips will explain the environmental impact of factory farming through heartfelt stories of the rescued animals at the Sanctuary. Most importantly the goal of the evening is to inspire action, offering practical steps for each individual to contribute to saving animals' lives, preserving the environment, and nurturing a harmonious relationship between humans and nature.
Register in advance for the meeting here. The Zoom meeting will begin promptly at 6 p.m. (EST), 3 p.m. (PST). After registering, you will receive a confirmation email containing information about joining the meeting.
Meet the Speaker:
Dr. Karen Phillips is a dedicated high-volume spay-neuter veterinary surgeon, with a primary focus on animal shelter work. Driven by a passion for reducing pet overpopulation, Karen transitioned from private practice to exclusively serve in animal shelters, advocating for voiceless animals. Witnessing farm animals in distress during her shelter work inspired the founding of Hope Haven Farm Sanctuary in Wexford. What began with rescuing a stray pot-bellied piglet has blossomed into a sanctuary caring for almost 100 animals. Established as a nonprofit in 2011, Hope Haven actively engages the Pittsburgh community through guided farm tours and seasonal events from May to November. Karen's commitment to animal welfare has earned her recognition, including the 2022 Compassionate Living Award from Humane Action Pittsburgh. Hope Haven Farm Sanctuary, under Karen's leadership, was awarded the Best Guided Tour in Pittsburgh Magazine's Best Of editions for both 2022 and 2023.
Meetings are free to attend; however, advance registration is required. To R.S.V.P., please use this link.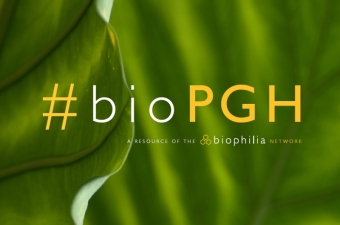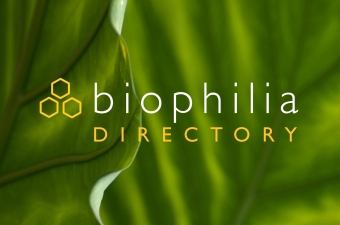 Inspired by the Biophilic Cities initiative, the Biophilia: Pittsburgh Directory seeks to present an overview of the biophilic organizations, events, activities and projects in Pittsburgh, to aid the public in enhancing their connections to nature and discovering collaborative opportunities. 
Biophilia: Pittsburgh meets monthly at Phipps Conservatory and Botanical Gardens where, over delicious small-plates and light refreshments, an expert guest speaker discusses ways of connecting people to nature and showing how these connections can improve our lives in the interest of sharing ideas and identifying opportunities.

Our Goals
• To welcome and inspire others with the concept and principles of biophilia
• To foster collaboration and learning between professionals from a wide variety of disciplines
• To communicate biophilic principles in action-oriented ways to a wider audience for exponential and regional impact

What Is Biophilia?
The term "biophilia," which literally means "love of life," was coined by social psychologist Erich Fromm and popularized by biologist E.O. Wilson, who defined it as "the innately emotional affiliation of human beings to other living organisms."
The implications of biophilia extend across a vast array of disciplines including design and engineering, nutrition, psychology, public health, education, biology and the humanities. Biophilia is expressed all over the world every day, through complex collaborations such as the design and construction of buildings and landscapes; and intimate, personal encounters including nature hikes and home gardening.
Photo © Paul g. Wiegman, Phipps staff