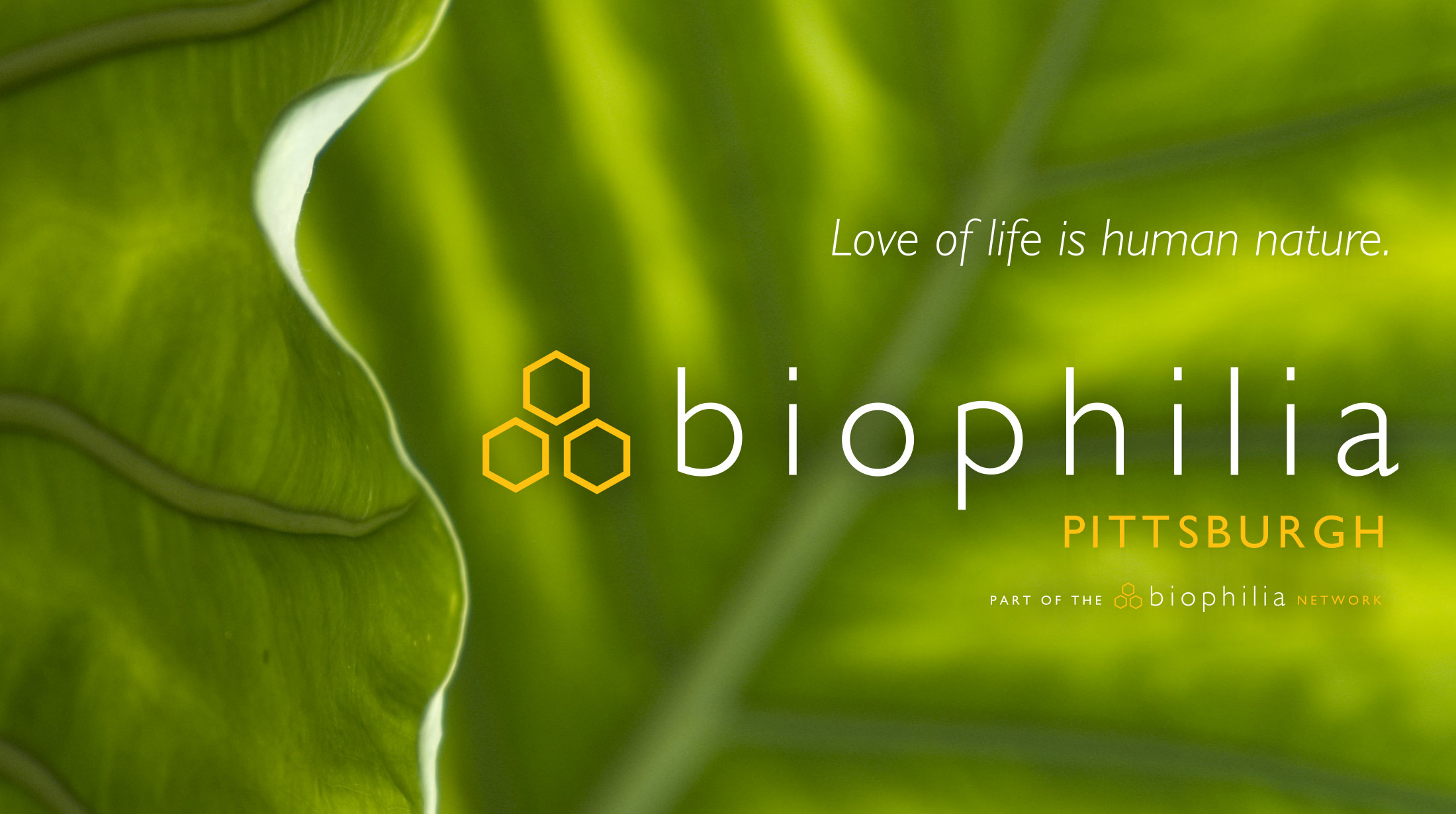 Join Pittsburgh's new network of creative minds working together to strengthen the bond between people and the natural world.
Biophilia: Pittsburgh is the pilot chapter for a global Biophilia Network. Read on to learn about our next event!
Virtual Biophilia: Pittsburgh May Meeting – Elusive and Endangered – Maybe? Keeping Pace with the World's Most Mysterious Big Cat, the Snow Leopard
Join us virtually Thurs., May 7 for a discussion with Charlotte Hacker, a noninvasive conservation biologist studying the genetics, diet and high altitude adaptation of the snow leopard in Central Asia. Despite snow leopards being charismatic and recognizable, numerous knowledge gaps in our understanding of the species persist. This is in large part due to the inherent difficulties in studying them – their amazing camouflage and shy nature are just the start. To close expansive knowledge gaps surrounding population numbers, behavior, and natural history, scientists are deploying a number of unique research strategies. During this virtual meeting, Charlotte will discuss how these methods are being used from the edges of the Tibetan Plateau all the way to right here in Pittsburgh and what it's like to study the "ghost of the mountains."
How to Attend
Join our Zoom Meeting at 6 p.m. to join in on the discussion. Please send an R.S.V.P. to biophilia@phipps.conservatory.org to recieve a link to the meeting.
Photo © Chinese Academy of Forestry
Meet the Speaker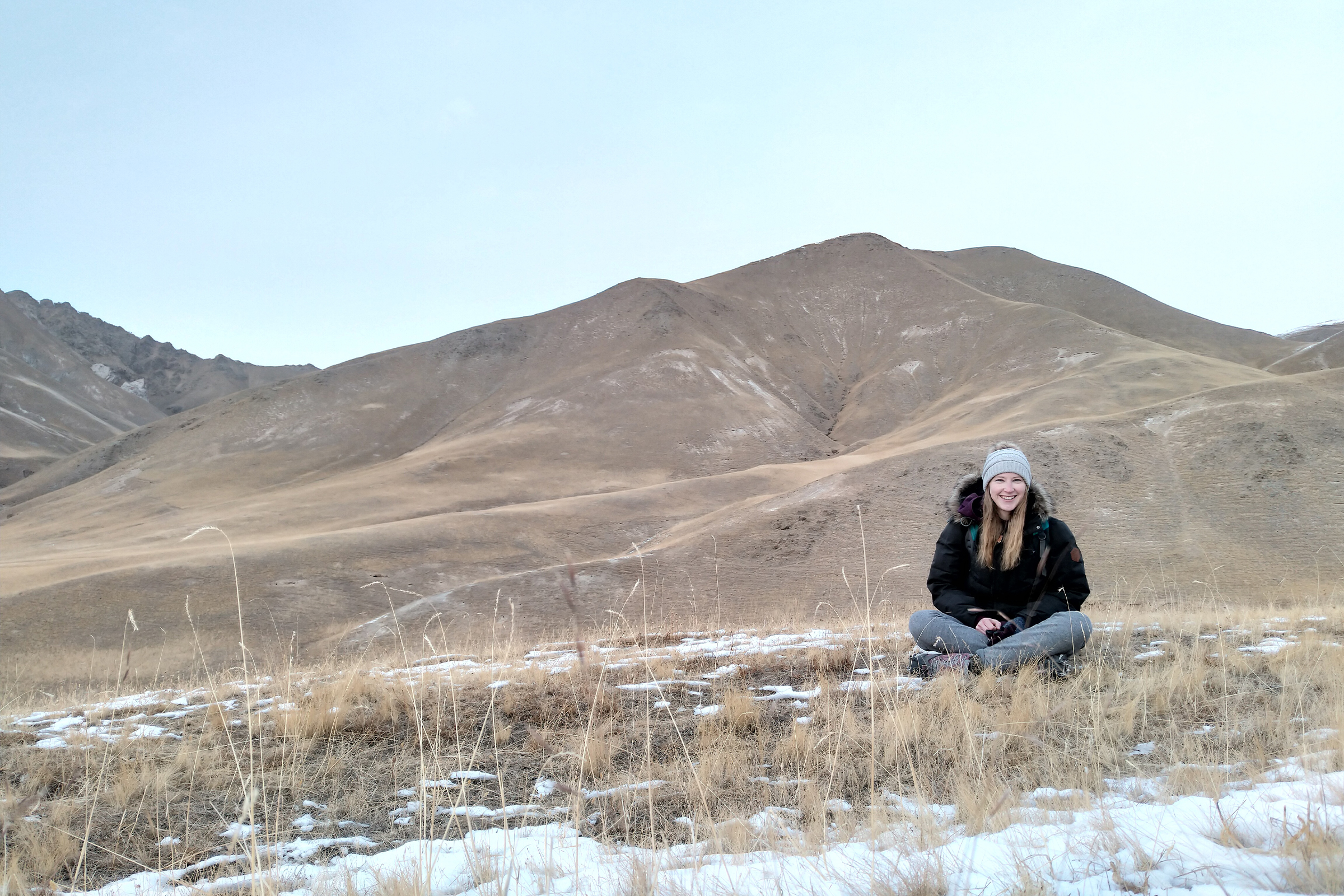 Photo © Li Ye
Charlotte Hacker, M.S., is a noninvasive conservation biologist studying the genetics, diet and high altitude adaptation of the snow leopard (Panthera uncia), an elusive big cat found in Central Asia. Currently working towards her doctorate in Dr. Jan Janecka's laboratory at Duquesne University, Charlotte's research often takes her to remote corners of the world in search of conservation solutions to save at-risk species. Her works weaves molecular techniques, classic ecological methods, social science and policy to advance our understanding of the natural world and how we can best communicate and inspire others to protect it.
Personal website: www.charhacker.weebly.com
Twitter handle: @chacker414
Meetings are free to attend; however, advance registration is required. To R.S.V.P., please send us an email or sign up on our Meetup page.
Discover Our Additional Resources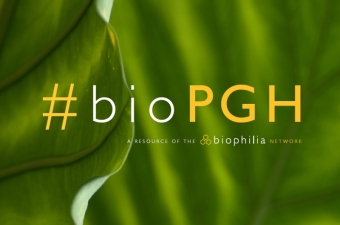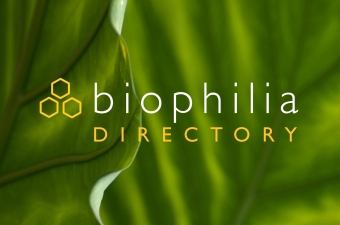 Inspired by the Biophilic Cities initiative, the Biophilia: Pittsburgh Directory seeks to present an overview of the biophilic organizations, events, activities and projects in Pittsburgh, to aid the public in enhancing their connections to nature and discovering collaborative opportunities. 
Biophilia: Pittsburgh meets monthly at Phipps Conservatory and Botanical Gardens where, over delicious small-plates and light refreshments, a discipline or behavior is identified — often by an expert guest speaker — and discussed among the participants in the interest of sharing ideas and identifying opportunities.

Our Goals
• To welcome and inspire others with the concept and principles of biophilia
• To foster collaboration and learning between professionals from a wide variety of disciplines
• To communicate biophilic principles in action-oriented ways to a wider audience for exponential and regional impact

What Is Biophilia?
The term "biophilia," which literally means "love of life," was coined by social psychologist Erich Fromm and popularized by biologist E.O. Wilson, who defined it as "the innately emotional affiliation of human beings to other living organisms."
The implications of biophilia extend across a vast array of disciplines including design and engineering, nutrition, psychology, public health, education, biology and the humanities. Biophilia is expressed all over the world every day, through complex collaborations such as the design and construction of buildings and landscapes; and intimate, personal encounters including nature hikes and home gardening.
Photo © Paul g. Wiegman, Phipps staff