For the past 125 years, Phipps Conservatory and Botanical Gardens has excelled in showcasing beauty. Today, this history of excellence serves as a platform to demonstrate that people, plants, health, planet and beauty are inextricably interconnected, and that sustainable action – from the construction of the world's greenest building to the planting of a raised-bed vegetable garden in a backyard – is the key to ensuring that these critical interconnections are harmonious, mutually beneficial, healthy and preserved for future generations.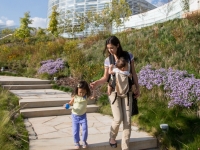 Green Healthy Spaces
Download the Green Healthy Spaces PDF for a summary of our sustainable efforts at Phipps.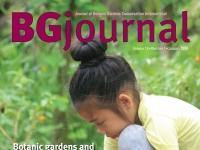 Read "Being Less Bad Is Not Good Enough Anymore"
Read President and CEO Richard Piacentini's article in BGJournal, the journal of Botanic Gardens Conservation International, to learn more about the thinking behind Phipps' sustainable vision.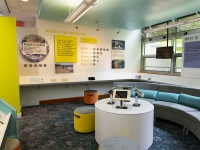 Planets Earth
A dynamic exhibit at the Center for Sustainable Landscapes addresses the pressing environmental issues of our time and proposes a new way of thinking about how to solve them.
Photos © Lofty Views, Paul g. Wiegman, George Meindl