Phipps Sustainable Garden Awards
Know a neighbor or friend with a beautiful, organically managed garden? Nominate their garden (or yours) for a Phipps Sustainable Garden Award!
Sponsored By

To inspire Western Pennsylvania residents to design and maintain gardens that are both environmentally friendly and beautiful, we have developed the Phipps Sustainable Garden Awards program that highlights residential gardens and their gardeners that exemplify the principles of sustainable landcare.
Sustainable gardens can look very different from one another, so nominations may be made in one of five categories listed below; however, all garden nominations must, at a minimum, be managed organically and be free of invasive plants. Winners will have their garden professionally photographed and will be featured at our Native Plant and Sustainability Conference this fall.
Nomination Categories
Native Plantings and Wildlife Gardens – gardens featuring native plants that provide habitat for wildlife
Gardens that Manage Rainwater – gardens that feature rain gardens, rain barrels, swales, etc.
Micro-Gardens – container gardens, vertical gardens, gardens that make the best of very small spaces
Abundant Edible Gardens – gardens that feature annual and perennial edibles, vegetables, fruits, nuts and herbs.
Gardens for Personal Retreat – gardens that have seating, birdbaths, garden art, and other distinctive items that create a garden refuge.
Submission Guidelines and Information
Questions? Contact Sustainable Landcare Program Coordinator Juliette Olshock at jolshock@phipps.conservatory.org.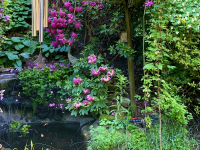 Sustainable Garden Gallery
From abundant edibles to lavish personal oases, explore our gallery of the award winning gardens of Phipps' Sustainable Garden Awards.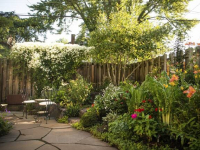 View the 2021 Sustainable Garden Award Winners
Learn more about the winning gardens in our second annual Sustainable Garden Awards.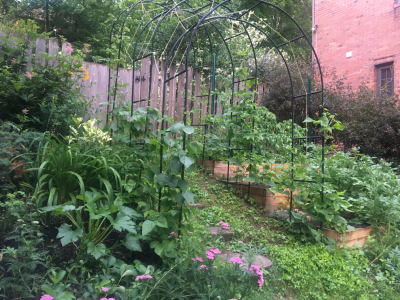 View the 2020 Sustainable Garden Award Winners
Learn more about the five gardens that took top honors in our first-ever Sustainable Garden Awards.