Mondays – Fridays, 11:30 a.m. – Close; Saturdays – Sundays All Day

Switch your home electricity to 100% green power while visiting our Tropical Forest Conservatory and you can receive free Phipps membership!
Phipps is committed to promoting human and environmental well-being through action and research. Phipps is in consensus with the National Academy of Sciences position on climate change, which states that "human activities, especially the burning of fossil fuels (coal, oil, and gas), are responsible for most of the climate change currently being observed."
As such, Phipps aims to reduce greenhouse gas emissions directly through our buildings, operations and research, and indirectly through educational programming. Below are some of the ways this is being accomplished:
Buildings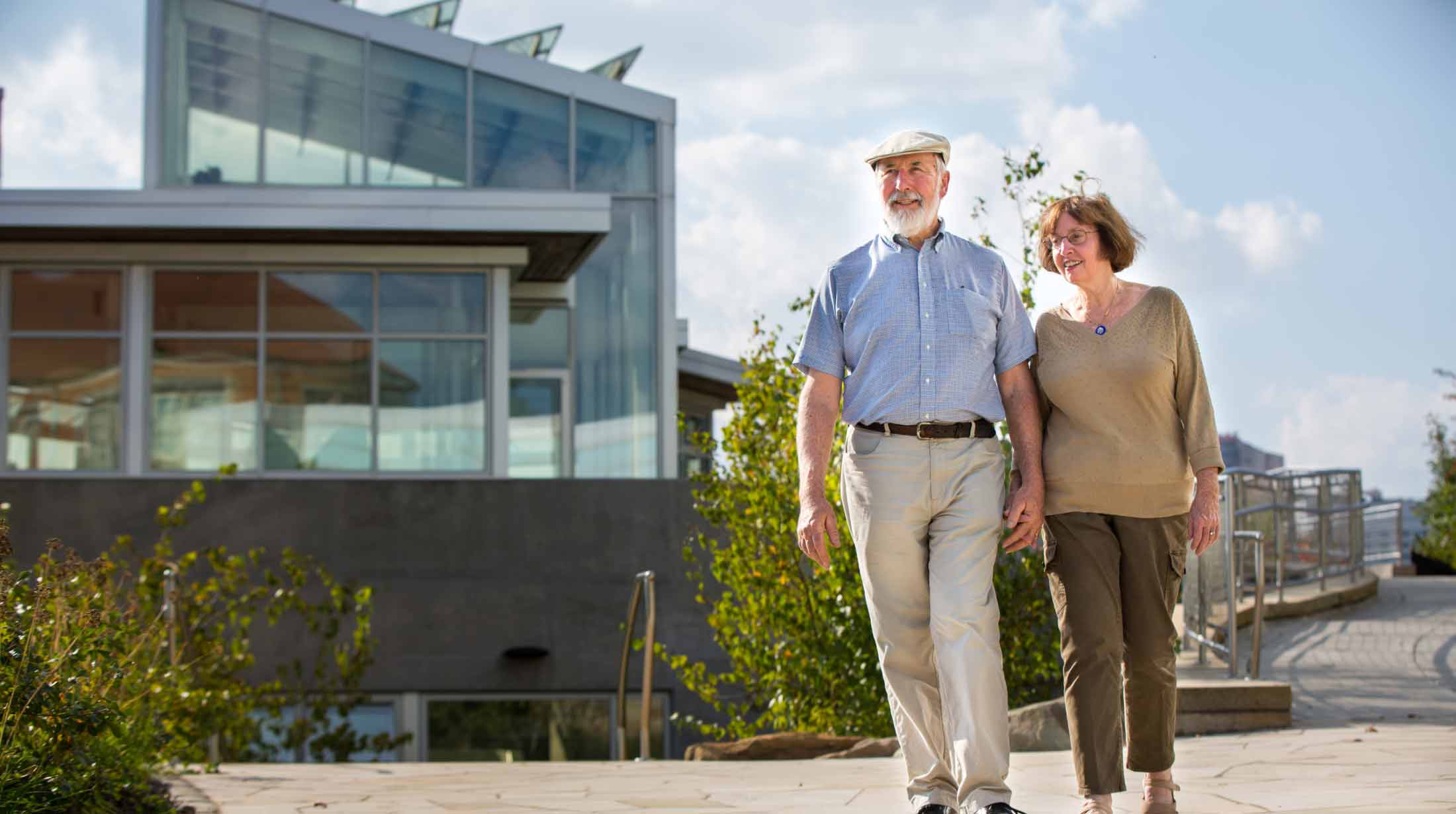 All of our new building projects since 2005 have been energy efficient and/or LEED certified. In 2007 we adopted the Living Building Challenge as our standard. These new buildings operate at net-positive energy from renewable energy produced on-site.
First LEED®-certified visitor center in a public garden (2005)
First and only LEED®-certified greenhouse (Platinum, EBOM) (2006)
Tropical Forest Conservatory: World's most energy-efficient when opened, no greenhouse effect, earth tubes for cooling (2006)
Center for Sustainable Landscapes, 24,350-square-foot research/education/administration building (2012):

First and only facility to meet four of the world's highest green building standards:
Generates all its own energy from renewable energy produced on-site from PV's and wind
Uses 70% less energy than a typical office building

SEED Classroom (2015): Modular, replicable, designed to meet Living Building Challenge – net-positive energy
Exhibit Staging Center (in design) designed to meet Living Building Challenge, LEED Platinum and WELL Platinum

Designed to be net-positive energy
---
Operations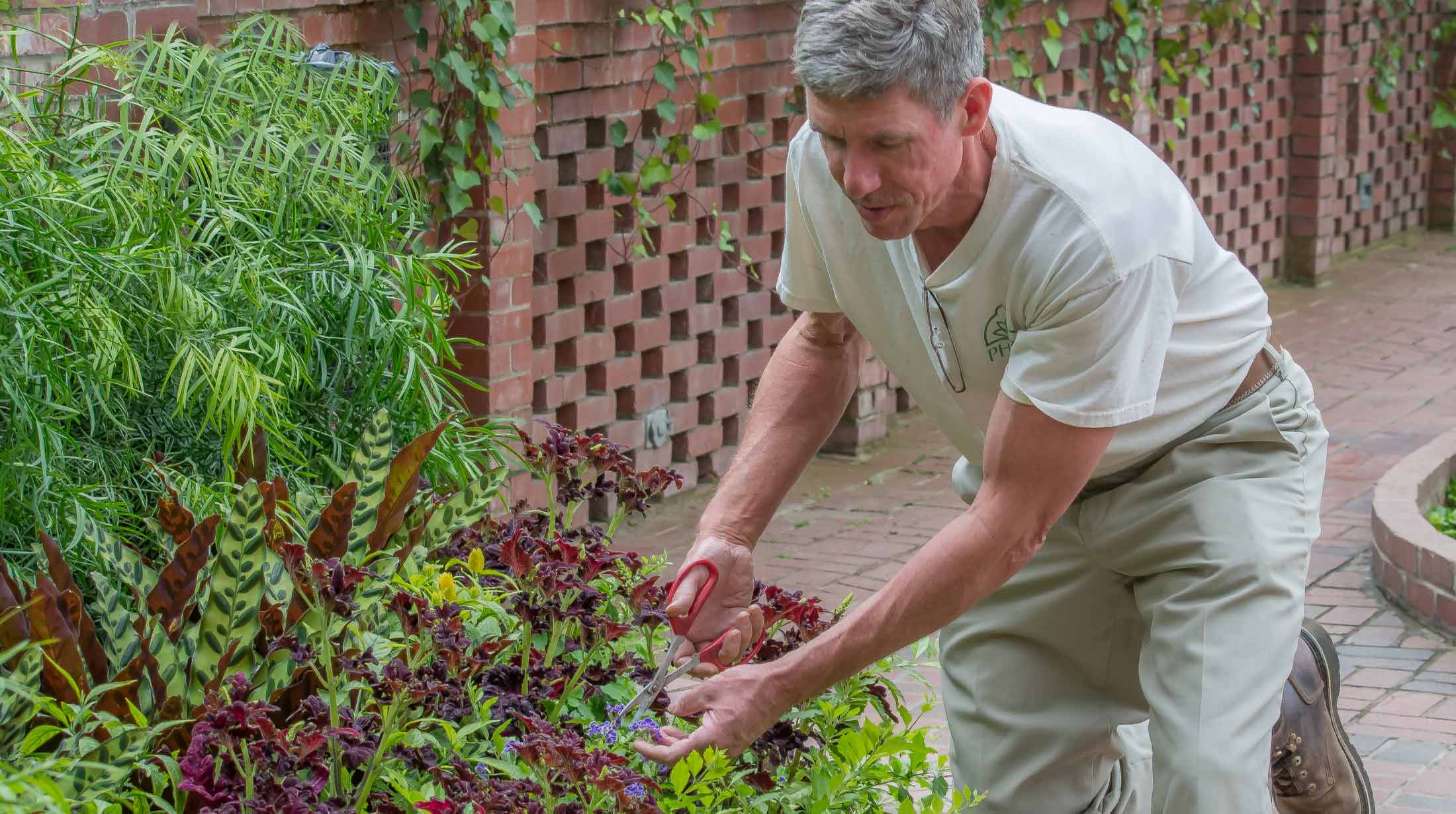 Our practices are focused on reducing energy use. For the energy we do use, we either produce it on-site with renewables or purchase renewable energy credits to offset any purchased electricity. We purchase carbon offsets to offset all the carbon generated from the combustion of fossil fuels used to heat our buildings.
100% of campus electricity produced on-site with solar and wind or by purchasing renewable energy credits, $1,850/year (since 2005)
We purchase offsets for all carbon emitted from heating our buildings: $6,760/year (since 2010)
Our sponsorship program focuses exclusively on partnerships that reflect our sustainable mission and values
We reinvested the energy sector investments in our portfolio into renewable energy investments (2015)
Energy Star compliant equipment (appliances, computers, etc.) set to optimal modes, motion sensor equipped CFL and LED lights, and individual task lamps help to further reduce energy usage
Our horticulture program focuses on organic principles which minimizes our need for fossil fuel based fertilizers and pesticides
Our café features local, and organic produce which minimizes the need for fossil fuel based transportation, fertilizers and pesticides
---
Research
Part of our research program is devoted to collaborating with local universities and providing our buildings to be used as a lab for original research devoted to building performance.
Collaborative research with Carnegie Mellon and University of Pittsburgh
---
Programs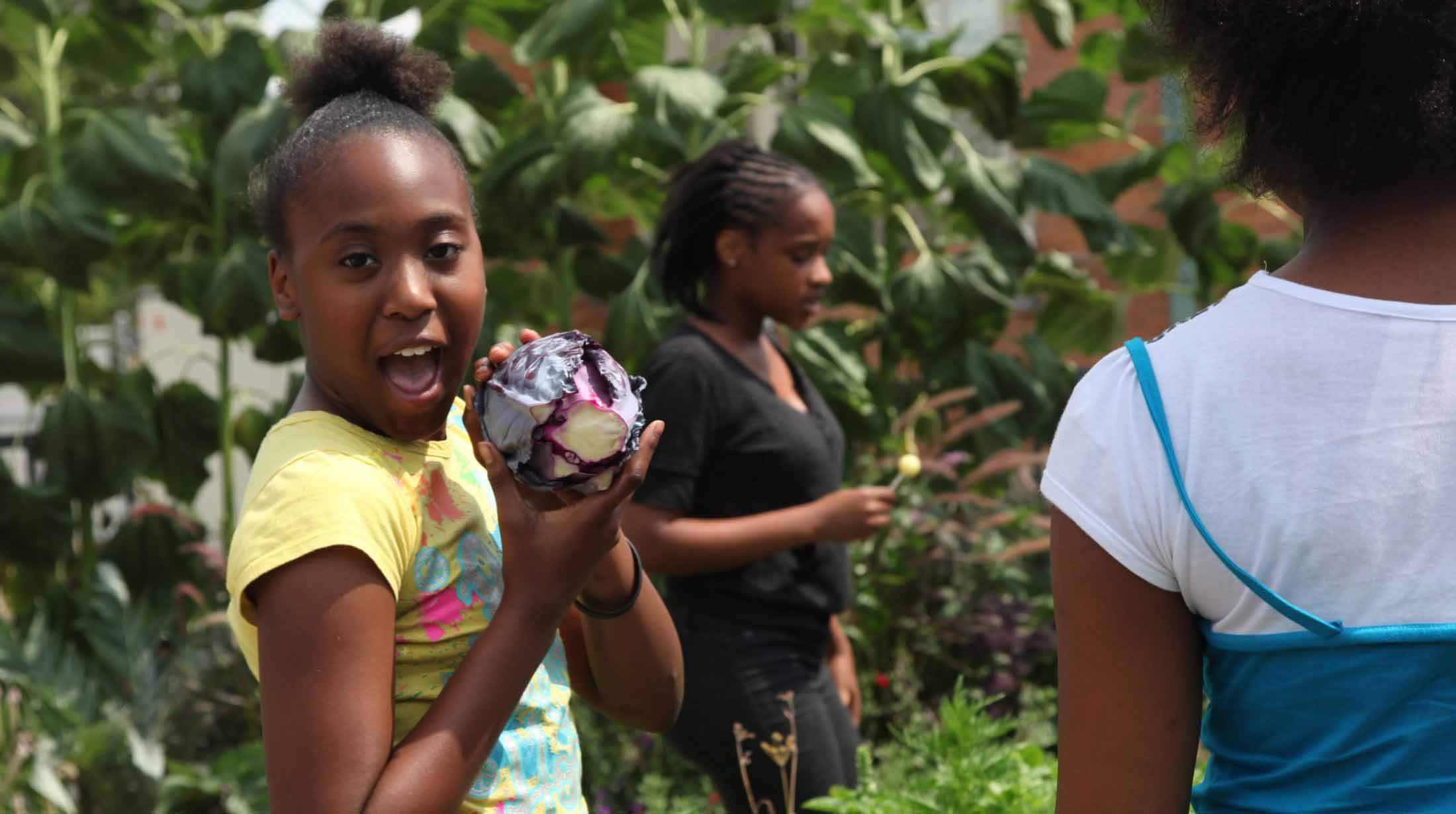 All of our programs promote and follow sustainable practices. In addition, many directly or indirectly address climate change and the need to develop sustainable lifestyles that are in harmony with nature. This includes our:
Photos © Julia Petruska, Annie O'Neill, Paul g. Wiegman