Now Open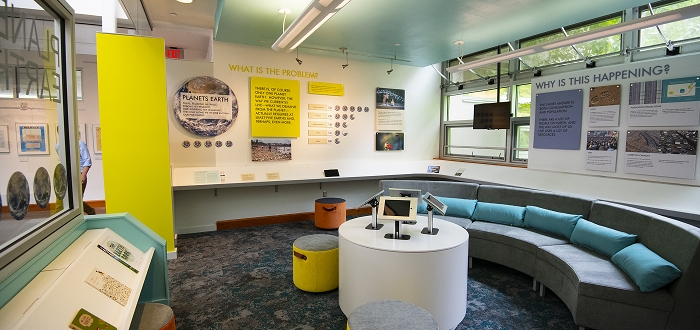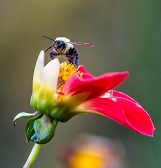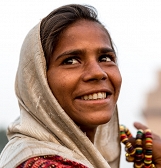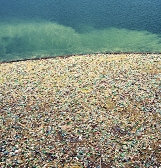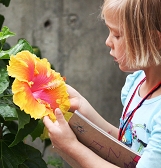 A dynamic exhibit at the Center for Sustainable Landscapes addresses the pressing environmental issues of our time and proposes a new way of thinking about how to solve them.
There are impacts — both positive and negative — associated with our actions. We all make choices, including what we eat, what we buy and how we live our lives. As population increases, we are using resources at a rate faster than they can be replenished. We don't have multiple "planets Earth" to depend on for these resources. But we can make choices that improve the quality of life, health and well-being of all people and the planet.
This central thesis inspired the creation of "Planets Earth," a new exhibit in the Center for Sustainable Landscapes. Employing engaging visuals and models, "Planets Earth" takes you inside the problem of resource use as a central catalyst for climate change and other environmental issues, identifies the ways of thinking that drive conventional decision making today, and forges a courageous new path toward changing the way we interact with the world — from large-scale infrastructural change to actions guests can take in their own lives. Guests are invited to visit and stay awhile in this unique new space for contemplation, understanding and inspiration.
Phipps' collaboration with Springboard Design and Carpenter Connection ensured that "Planets Earth" maximizes its own sustainability. The exhibit is built from materials including formadehyde-free FSC-certified hardwood and Mohawk Lichen carpet — the first floor covering to earn a Living Product Challenge Petal Certification.
Select photos © Cory Doman, Paul g. Wiegman
More Out of This World Events
Now Open

Blast off into a galaxy of garden goodness in this stellar new show as you enjoy the colors and shapes of hundreds of otherworldly orchids and our cosmic collection of tropical bonsai.