Homegrown is a Phipps program dedicated to increasing community access to fresh produce, promoting better food choices, and improving the overall health of families and children. Since its inception in 2013, the program has installed 200 vegetable gardens at households in underserved neighborhoods and provided mentorship and resources. Currently, Phipps is operating Homegrown only in Larimer, but we plan to expand the program to other areas in the future.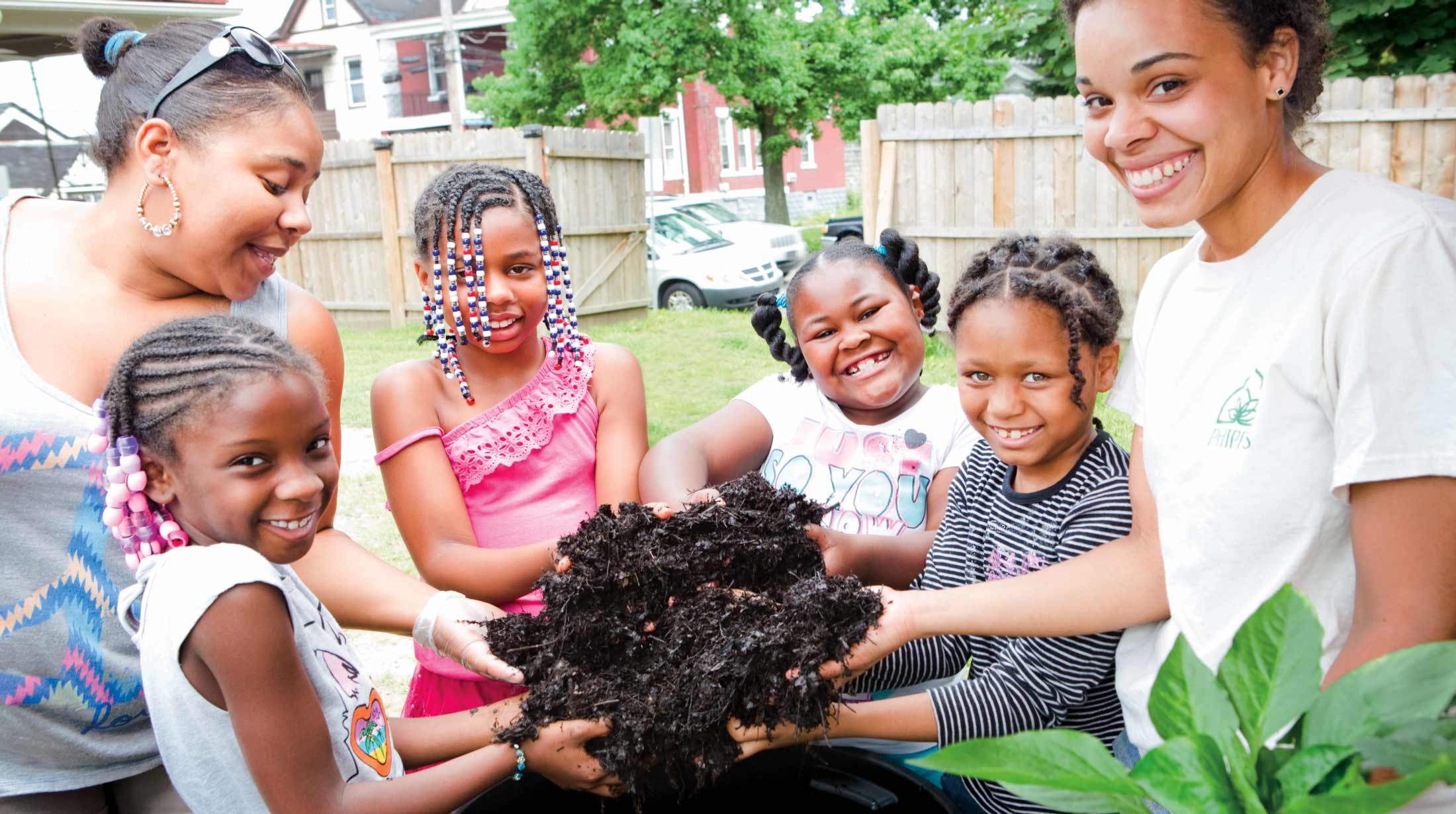 Interested in growing your own vegetables at home? Want to get your kids involved in a positive activity with healthy rewards? Don't know where to start? We can help.

How We Work
Homegrown supports participants over two years, equipping them with the resources they need to become self-sufficient gardeners. Each family receives help with installation, plus these free materials:
• Raised-bed building supplies
• Soil, seeds and plants
• Garden tools
After gardens go in, Homegrown keeps in touch throughout the season, offering participants:
• Regular check-ins and garden visits to answer questions
• Gardening and cooking workshops
• Help getting started again the second year
By enrolling in Homegrown, participants commit to:
• Participate in the program for two years
• Attend monthly classes when able
• Take care of the gardens throughout the season
• Help new neighborhood gardeners after the second year

Additional Resources
Want to follow the Homegrown model in your own backyard or community? Check out our resources to help you get started:
Pittsburgh Garden Resource Directory
Indoor Seed-Starting Calendar (PDF)
How to Build a Raised Bed Garden (PDF)
Applications
Currently, Phipps is operating Homegrown only in Larimer, but we plan to expand the program in the future. Watch this space for details.

Contact Us
For more information, please contact the Homegrown staff at homegrown@phipps.conservatory.org or 412/441-4442.
Photos © Adam Milliron, Charity Grimes Bauman and Gabe Tilove