Make the Switch at Phipps! Green Power Drive
Mondays – Fridays, 11:30 a.m. – Close; Saturdays – Sundays All Day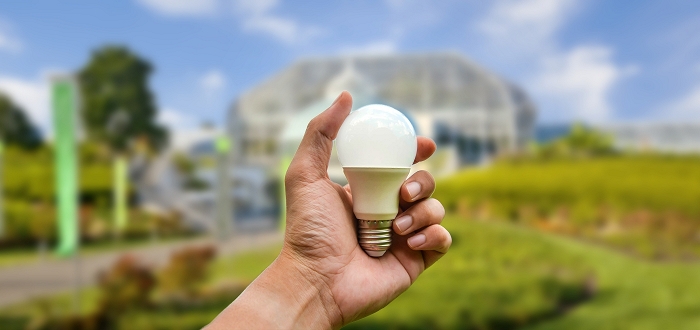 Support clean energy, impact climate change and receive a free Phipps membership — all in a day's visit.
Nearly nine out of 10 Phipps guests consider climate change a threat now or in the future, and it's up to every one of us to do our part to address this critical issue. Climate change is a topic that can feel so daunting that you might think you can't have an impact. But making a difference right now is easier than you may imagine, and you can start with your next visit to Phipps.
On weekdays from 11:30 a.m. to close, and all day on weekends, you'll now find a station in our Tropical Forest Conservatory or Tropical Fruit and Spice Room where you can switch your home electricity generator to 100% green power right on the spot, and if you do, you'll receive something special: if you're not yet a Phipps member, you'll be given a free one-year membership at our family/household level, and if you're already a member, you'll receive a six-month extension at your current level. This offer is only available on site at Phipps. Participating guests must be residents of Pennsylvania and New York who have paid admission for the day or are visiting as a current member. This offer cannot be combined with any other offer.
Switching is easy and takes just a few minutes, and representatives will be available to help you choose the right plan. Your bill still comes from your current provider, and rates are competitive and may even be cheaper. Plus, for each year your household uses green power, you remove as much carbon dioxide (CO2) from the atmosphere as 8.4 acres of forest.
The Difference You're Making
In a new display at Phipps' entrance, 16 oil barrels provide a visual representation of the amount of CO2 you can prevent from being released into the atmosphere annually by switching to renewable energy:
Since January 2017, more than 4,200 Phipps guests have switched their household electricity to fossil-free renewable energy. Powering the average Pennsylvania home emits about 8 tons of CO2 annually; at the end of each year, these guests will have prevented 33,600 tons of CO2 emissions. This is equivalent to annually saving:
70,571 barrels of oil from being burned, or
404 tanker trucks worth of gasoline from being burned, or
74,526,665 miles from being driven in an average passenger car.
As you can see below, 70,571 barrels arranged in a circle would take up most of the Phipps campus!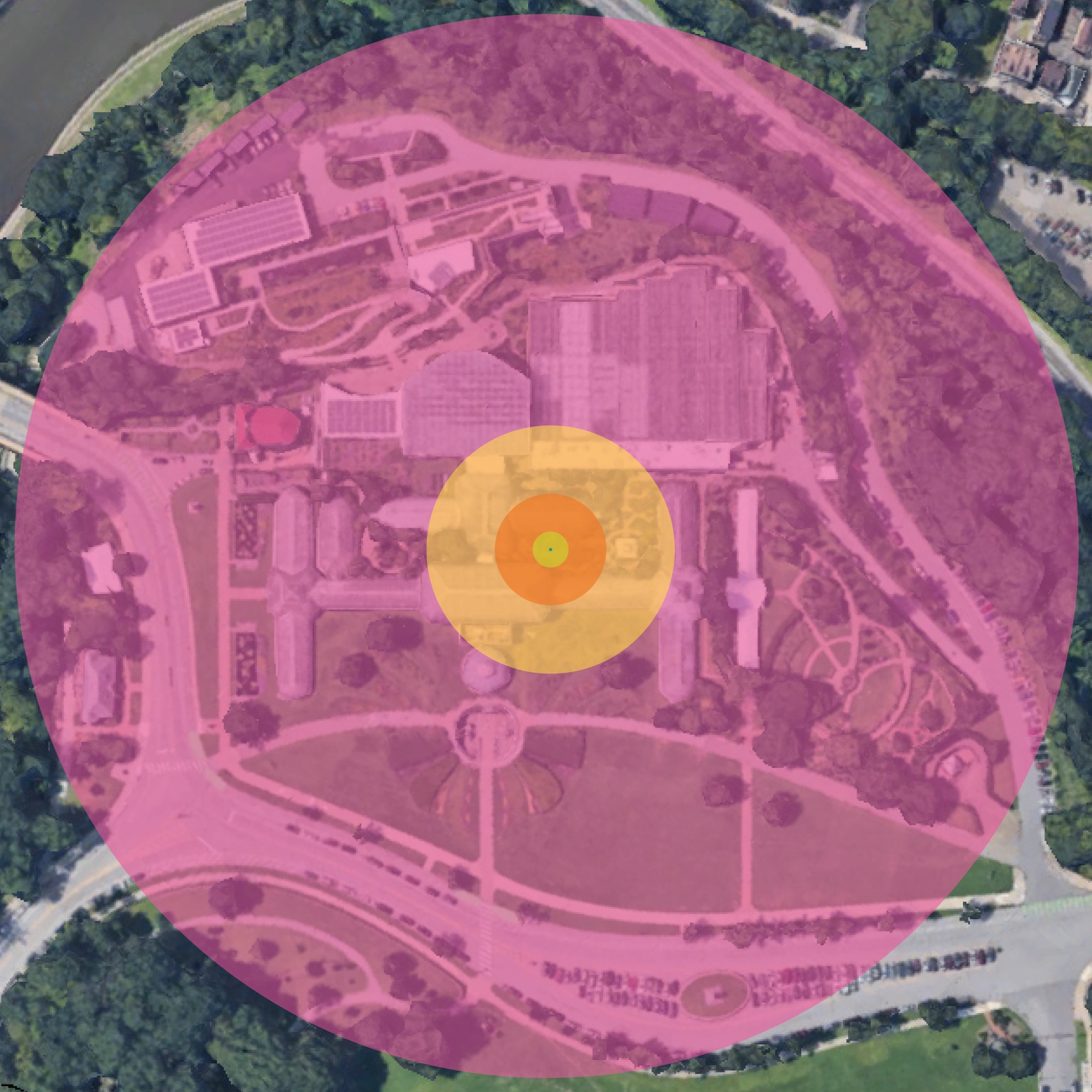 ⬤ 1 Barrel
⬤ 100 Barrels
⬤ 1,000 Barrels
⬤ 5,000 Barrels
⬤ 70,571 Barrels
Phipps is committed to promoting human and environmental well-being through action, research, and making the sustainable choice in everything we do — and we hope to inspire each and every one of our visitors to join with us in this effort. So the next time you visit the Conservatory, you'll leave knowing that you've made an important change in your life to support clean, renewable energy — and increased your family's access to Phipps' amazing year-round exhibits and programs.
Sponsored by Green Mountain Energy
* 1 ton of carbon dioxide = 2.1 barrels of oil burned. Additional equivalents can be found on the EPA website.
More Events You'll Enjoy
Fri., June 21; 7 – 9 p.m.; Botany Hall Auditorium

NOTE: This event is now filled to capacity. Bring the whole family to see DisneyNature's filmmakers travel to the mountains of China to find and film the elusive snow leopard on the highest plateau on Earth.

Saturdays; 11 a.m. – 3 p.m. Except as Noted

The revolutionary Nature Lab at Phipps is now open for you to discover. Drop in during our Saturday open hours and a graduate of our Learning for a Greener Future high school internship will show you around. No advance reservation is required.

Open Now

Watch colorful butterflies break free of their chrysalises to soar and glide among beautiful Phipps blooms. One may even land on you!