Sat., Sept. 14; 9:45 – 10:30 a.m.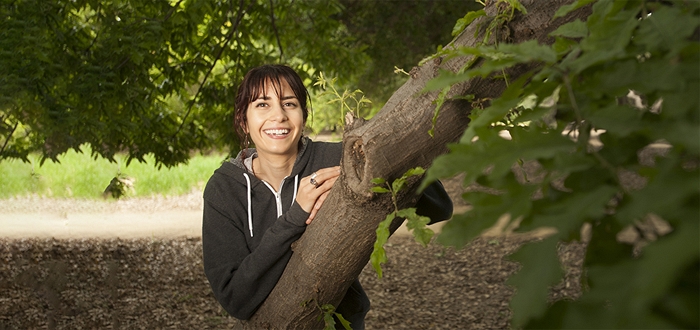 Discover the exciting international field work of our Botany in Action fellows at this special presentation exclusively for Phipps members.
At this month's Peek Behind the Petals, meet our Botany in Action fellows and learn about their global research in plant conservation, ethnobotany and sustainable landscapes. This year's dynamic group of fellows have been conducting original research in locales ranging from Western Pennsylvania to the Pacific islands and Carpathian mountains, and they are excited to bring their findings back to Phipps. Coffee and tea will be served, and after the presentation, we invite you to explore the new Van Gogh in Bloom exhibit and, from 11 a.m. – 3 p.m., enjoy the Tropical Forest Cuba Festival with live entertainment, regionally-inspired food samples, activities and more!
This event is free for our members; however, reservations* are required by Mon., Sept 9. Reserve your spot today!
About Botany in Action
The Botany in Action Fellowship at Phipps Conservatory and Botanical Gardens supports emerging plant-focused scientists through research grants and science communication training. Since its inception, it has aided 60 doctoral-level students representing 28 universities and working in 27 countries.
*Space is limited, and is available on a first-come, first-served basis.
More Events You'll Enjoy
Sat., Oct. 26; 9 a.m. – 4 p.m.

The annual Native Plant and Sustainability Conference brings together national experts for an engaging one-day forum on plants, landscapes and our role as environmental stewards.

Fri., Oct. 25; 4 – 8 p.m.

Bring costumed kids for a boo-tanical bash as we offer a host of fun family activities and healthy snacks, all free with Phipps admission!

Fridays, Sept. 13 and Oct. 4; 7 – 11 p.m. (Ages 21+)

Gather your friends and head to Phipps Conservatory and Botanical Gardens for a healthy dose of revelry and rejuvenation as our Tropical Forest Conservatory transforms into one of the city's most unique nightspots.