Festive Nights of Winter Lights
Fridays and Saturdays through Jan. 25; 5 – 10 p.m.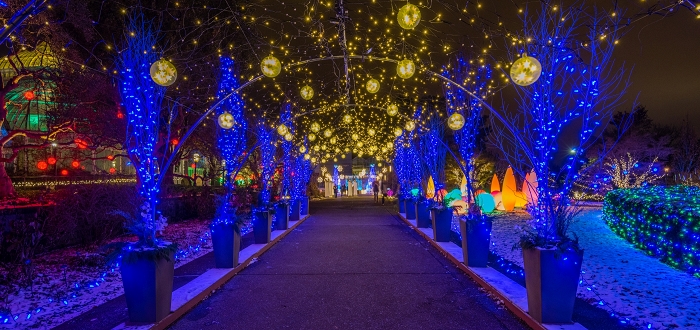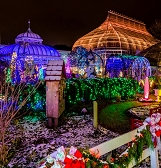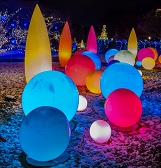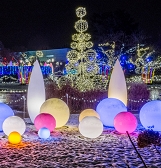 Enjoy another walk in the glow of our breathtaking Winter Light Garden displays on Friday and Saturday nights!
To celebrate the success of Holiday Magic!, we're letting our Winter Light Garden shine for a few more nights of festive wonder. Friday and Saturday evenings through Jan. 25 from 5 – 10 p.m., drop in for a serene stroll among the luminous orbs, trees, towers and fountains of light in our Outdoor and Children's Discovery Gardens. Inside our historic glasshouse, Orchid and Tropical Bonsai Show: Out of This World will dazzle with otherworldly orchids, planetary topiaries and more, and our Garden Railroad: Farms, Food and Family will take you on a miniature journey through many types of farms that impact our daily lives.
*Inclement Weather Advisory
Winter Light Garden may be subject to temporary closures in the event of heavy rains or other inclement weather conditions.
Buy Tickets Online
For your convenience, you may now buy your Phipps tickets online in advance of your visit.
Photos © Paul g. Wiegman
More Events You'll Enjoy
Open Now

A dynamic exhibit at the Center for Sustainable Landscapes addresses the pressing environmental issues of our time and proposes a new way of thinking about how to solve them.

SAT., MARCH 21 – SUN., APRIL 19

Look up! Spring is in the air at Phipps' spectacular new Spring Flower Show that brings signature spring displays to new heights.

Fri., Feb. 28; 7 p.m.

Enjoy an inspiring, delightful gourmet meal that takes a fresh look at foods too good to waste. Each plate of this abundant four-course meal takes an ingredient that is often overlooked or discarded and transforms it into an innovative, flavorful dish.