Virtual Native Plant and Sustainability Conference
Nov. 11 – 12; 6:30 – 9 p.m.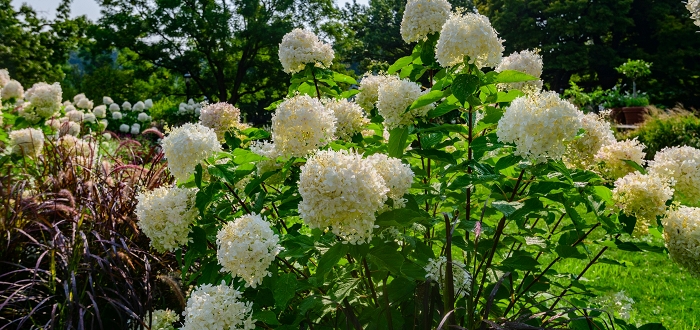 Join national experts for an engaging two-day forum on plants, landscapes and our role as environmental stewards.
Phipps Conservatory and Botanical Gardens' annual Native Plant and Sustainability Conference brings together local and national experts for a forum on plants, landscapes and our roles as environmental stewards. This year's event will be offered virtually through Zoom, but in the same spirit of community building and sharing that has made previous events a success.
To attend, please register online or by calling 412-437-8308.
Registration for both evenings costs $40 for Phipps members and $45 for nonmembers. Registrants will be sent Zoom links at time of registration and any additional handouts closer to the event.
Questions? Contact our Phipps' education team at edu@phipps.conservatory.org.
This conference counts as a 3.5 hour elective credit for the following Phipps certificate programs: Native Plant Landscapes, Sustainable Horticulture, and Landscape and Garden Design.
---
Schedule
Wed., Nov. 11 | 6:30 – 9 p.m.
Ferns from the Wild into your Garden | Leslie Duthie
The northeast is home to over 70 different species of ferns. Leaving ferns out of your garden plans is to miss a lovely assortment of foliage, forms, and color. Ferns are tough and adaptable plants; many will thrive under a wide range of conditions. Learn about the diversity among ferns and how to use these plants in the garden. Although Ms. Duthie will focus on garden-worthy species, she will discuss the uses of some of the more aggressive species as well. She will also introduce fern terminology.
A Stick in the Spokes – Meaningful Interventions in Landscape Systems | Laura Kuhn
Regenerative design depends on a web of links and feedback involving many processes for life to renew and restore. On the other hand, even ecologically-informed maintenance of private property involves intervention to arrest succession, maintain access and preserve other essential functions. How do we embrace principles of regenerative design on private land parcels where functional needs preclude true rewilding? What happens when we invite and then interrupt the feedback loop in some aspects of a place but not in others? In this webinar, we will review transformations of selected residential properties to explore how we can maximize ecological benefits for our natural and social communities when our loftiest goals may be out of reach. Projects will include a small urban wild near the Massachusetts Turnpike, the partial-rewilding of a suburban McMansion, a barrier beach restoration where wind dominates, a transformed agricultural parcel and others.
Thurs., Nov. 12 | 6:30 – 9 p.m.
2020 Phipps Sustainable Garden Award Winners Presentation
Tools and Resources for Western Pennsylvania Sustainable Gardeners
"Our Future with Water" the Why, What and How of Storm Water Management | Trevor Smith
Water simultaneously manages to be the stuff of mystery and our daily routine. We use it to cook with, wash our dishes, and brush our teeth but very few can stand on the beach and not lose themselves watching the breakers roll in. In the face of climate change, water is becoming much more of an issue, we either have too much too little and never when we really need it. Water bans, flooding and erosion are common now and it feels as if this life giving resource has turned against us. Get reacquainted with water and learn simple methods to capture and reuse storm water or slow stormwater runoff.In this program, Trevor shares his nearly two decades of practical experience working with and installing stormwater management systems and will discuss rain harvesting, permeable pavements, green roofs, bioswales and rain gardens, and tree planting.
---
About the Speakers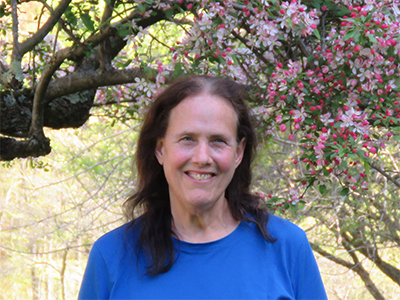 Leslie Duthie
Leslie Duthie is a lifelong gardener. She was formerly employed at the Norcross Wildlife Sanctuary where she was the horticulturist and plant propagator for over 38 years. An accomplished grower of ferns and wildflowers, Leslie's love of ferns began when she first learned how to raise them from spore. Now retired, she continues to volunteer at various gardens and works to protect land for her local Conservation Commission and land trust.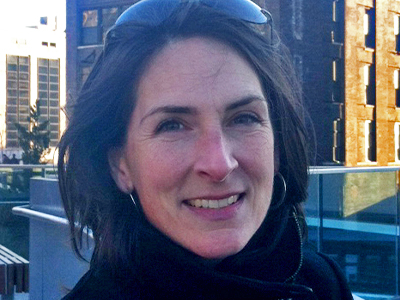 Laura Kuhn
Laura Kuhn is a self-taught designer, who brought her experiences in theatre arts and choreography to the design of outdoor spaces in 1997. After initially working in the nursery business, she started her own business in 2000. Laura Kuhn Design Consultation creates custom artistic and wild spaces for private clients in the New England region and beyond. Ms. Kuhn offers services in landscape design strategy and restoration, project coordination and construction, oversight for landscapes of all sizes, edible gardens, and outdoor dining spaces. Her certifications include MCH, MCLP, and NOFA AOLCP. She currently serves on MNLA's Government Relations Committee. In the past, she enjoyed serving as Advocacy Chair for the Association of Professional Landscape Designers (APLD), serving on the MCLP certification committee for Massachusetts Certified Landscape Professionals, and most of all, teaching at the Landscape Institute.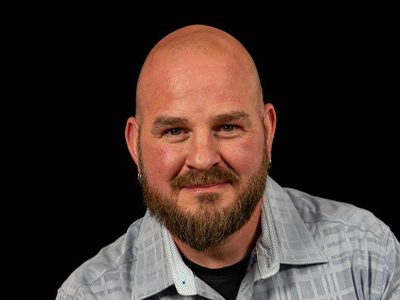 Trevor Smith
Trevor Smith is the owner of Land Escapes, a full service regenerative landscape design and build company based in the Boston area where he has worked for 20 years to improve our planet and our community through landscape design and education. As outgoing President of the Ecological Landscape Alliance, Trevor and the ELA work to bring vital information, resources and educational materials to the landscape design community. Trevor is a regular contributor to landscape magazines and newsletters and a regular speaker at industry events. As a company Land Escapes Design Inc. has led the way in green stormwater infrastructure in New England as well as regenerative land care.
More Events You'll Enjoy
Wednesdays; 10:30 a.m. and 1 p.m.

Join us for stories, sing-alongs and fun activities you can do from home each Wednesday!

Special Extension Through Sun., Jan. 17

Celebrate the holidays with the festive and beautiful displays that showcase the season's splendor and the warm comforts of home.

Reopens Mon., Jan. 4

Join us on a locomotive journey through a marvelous miniature park in the family favorite Garden Railroad exhibit.