Native Plant and Sustainability Conference
Sat., Oct. 27; 9 a.m. – 4 p.m.; Phipps Special Events Hall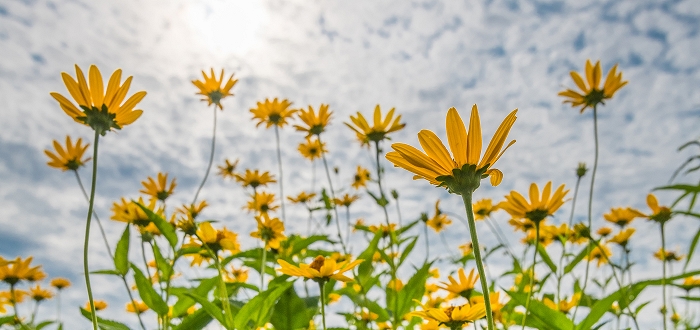 The annual Native Plant and Sustainability Conference brings together national experts for an engaging one-day forum on plants, landscapes and our role as environmental stewards. Topics include new insights on edible native plants for humans and pollinators, innovations in insect identification tools, how natural burials can restore forest land and more.

To attend, please register by clicking the link below or call 412/441-4442, ext. 3925. Registration cost is $105 for Phipps members and $120 for nonmembers. Registration includes morning coffee and light breakfast items as well as a lunch buffet with vegetarian and gluten-free options. If you have additional dietary requests, please let us know.

Questions? Contact our Phipps' education team at edu@phipps.conservatory.org.
This conference counts as a 4.5 hour elective credit for the following Phipps certificate programs: Native Plant Landscapes, Sustainable Horticulture, and Landscape and Garden Design. CEU credits for PCH and LA CES are pending; please inquire for more information.

Register Now

---
Schedule
For Us and Them: How Native Plants Can Feed Us and The Pollinators | Dan Jaffe
Edible and pollinator gardens have become very popular recently, but these trends can be complicated. Which plants attract which pollinators? Which edibles are resistant to diseases and pests? Dan Jaffe answers these questions and explores how low maintenance native plants can feed both us and the pollinators.
The Penn State Insect ID Lab — Helping You Become Better Acquainted with Bugs | Dr. Michael Skvarla
Meet the director of the Penn State Insect Identification Lab and learn about the free services they provide. Dr. Skvarla will also discuss beneficial insects commonly found in PA gardens, including how to identify them and how to enhance gardens to attract them.
Using Natural Burial to Help Restore Forest Land | Pete McQuillin and Nancy Chubb
Allegheny County experienced a tree canopy loss of 10,148 acres from 2010 – 2015. One way interested individuals can help reverse this trend and add new forest lands is to choose natural or green burials. This talk profiles the 35-acre Penn Forest Natural Burial Park, and how they are working to restore natural lands.
Designing Practical, Beneficial and Memorable Landscapes | Sara Madden
Explore design principles that separate naturalistic, ecologically focused landscapes from weedy and unkempt gardens. Take a look at both residential and public examples of memorable spaces in the City of Pittsburgh and beyond with an emphasis on techniques such as material selection, plant palette and various programmatic uses.
Pollinator Interactions with Native Cultivars | Dr. Annie White
A growing demand for landscape-worthy native plants has fueled an increase in the selection, breeding and availability of native cultivars. However, are the cultivars as valuable in pollinator habitat gardens as the unimproved species? Dr. White will explore this question, sharing four years of field data measuring pollinator preference.
---
Speakers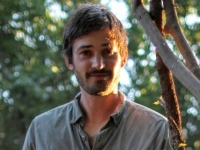 Dan Jaffe
Dan Jaffe is the staff photographer and propagator and stock bed grower at New England Wild Flower Society's Garden in the Woods. He holds a B.A. in botany from the University of Maine, an advanced certificate in native plant horticulture and design from New England Wild Flower Society, and has nursery management experience. Dan Jaffe's photography has been used in numerous publications and his book Native Plants for New England Gardens was released this March.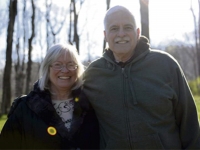 Nancy Chubb and Pete McQuillin
Nancy Chubb and Pete McQuillin co-founded Penn Forest Natural Burial Park, the first and only green cemetery in Pennsylvania that is certified by the Green Burial Council as a Natural Burial Ground, in 2011 in Verona, PA. Nancy is the president and Pete is the operations manager.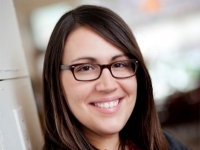 Sara Madden
Sara Madden joined StormWorks, a Pittsburgh-based innovative rainwater management firm, in 2009 where she is currently the design manager. She has a bachelor's degree in fine arts and a master's degree in landscape architecture from Chatham University. Her interests include contemporary sculpture, garden design, urban ecology, alternative transportation and environmental planning. In her free time, Sara enjoys walking her dog through Pittsburgh's parks.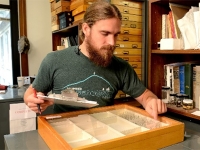 Michael Skvarla
Michael Skvarla is the director of the Insect Identification Lab at Penn State. He holds a bachelor's degree in entomology from Purdue University, as well as master's and doctoral degrees from the University of Arkansas.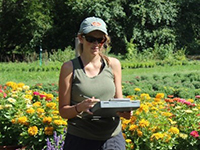 Dr. Annie White
Dr. Annie White is an ecological landscape designer and the owner of Nectar Landscape Design Studio in Burlington, Vt. She is also a lecturer of landscape design at the University of Vermont. Annie earned an M.S. in landscape architecture from the University of Wisconsin and a Ph.D. in plant and soil science from the University of Vermont. She is passionate about designing cutting-edge, science-based and pollinator-friendly habitats at all scales, from urban backyards to rural agricultural landscapes.
*Cancellation policy: In order to receive a full refund, less a $10 administrative fee, you must cancel by Thurs., Oct. 11. After this date, there will be no refunds. No-shows will not be refunded.
Photos © Paul g. Wiegman
More Events You'll Enjoy
Thurs., Nov. 1; 6 p.m.

Biophilia: Pittsburgh meets monthly to discuss how citizens can strengthen the bond between people and nature through education and action. Registration is required but events are free to attend. Join the conversation!

Saturdays; 11 a.m. – 3 p.m. Except as Noted

The revolutionary Nature Lab at Phipps is now open for you to discover. Drop in during our Saturday open hours and a graduate of our Learning for a Greener Future high school internship will show you around. No advance reservation is required.

Saturdays and Sundays; 1:30 p.m. except where noted

Grow your garden know-how by attending a free-with-admission class. From botanical embroidery to floral arrangements, local experts bring it all to you surrounded by the beauty of our gardens.