Phipps Conservatory and Botanical Gardens offers a variety of on- and offsite programs for formal and informal education groups, providing students with multi-disciplinary learning opportunities that align with state standards, reach across the curriculum, and use botany and ecology to inspire young minds. Explore our offerings to discover a wealth of exciting experiences for youth of all ages.
Explore our field trip and outreach experiences that meet state standards for school, homeschool, scout and other groups.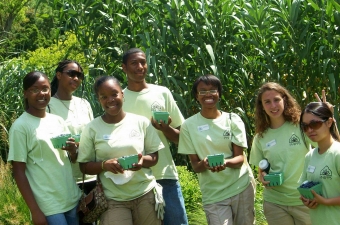 Get the details on our paid summer internships for Pittsburgh-area high school students who come from low-income communities. 
Photos © Cory Doman, Kristi Hoffman and Phipps staff