Orchid and Tropical Bonsai Show: Eye Candy
Open Now
Extended Evening Hours — Fridays and Saturdays until 10 p.m. through Jan. 26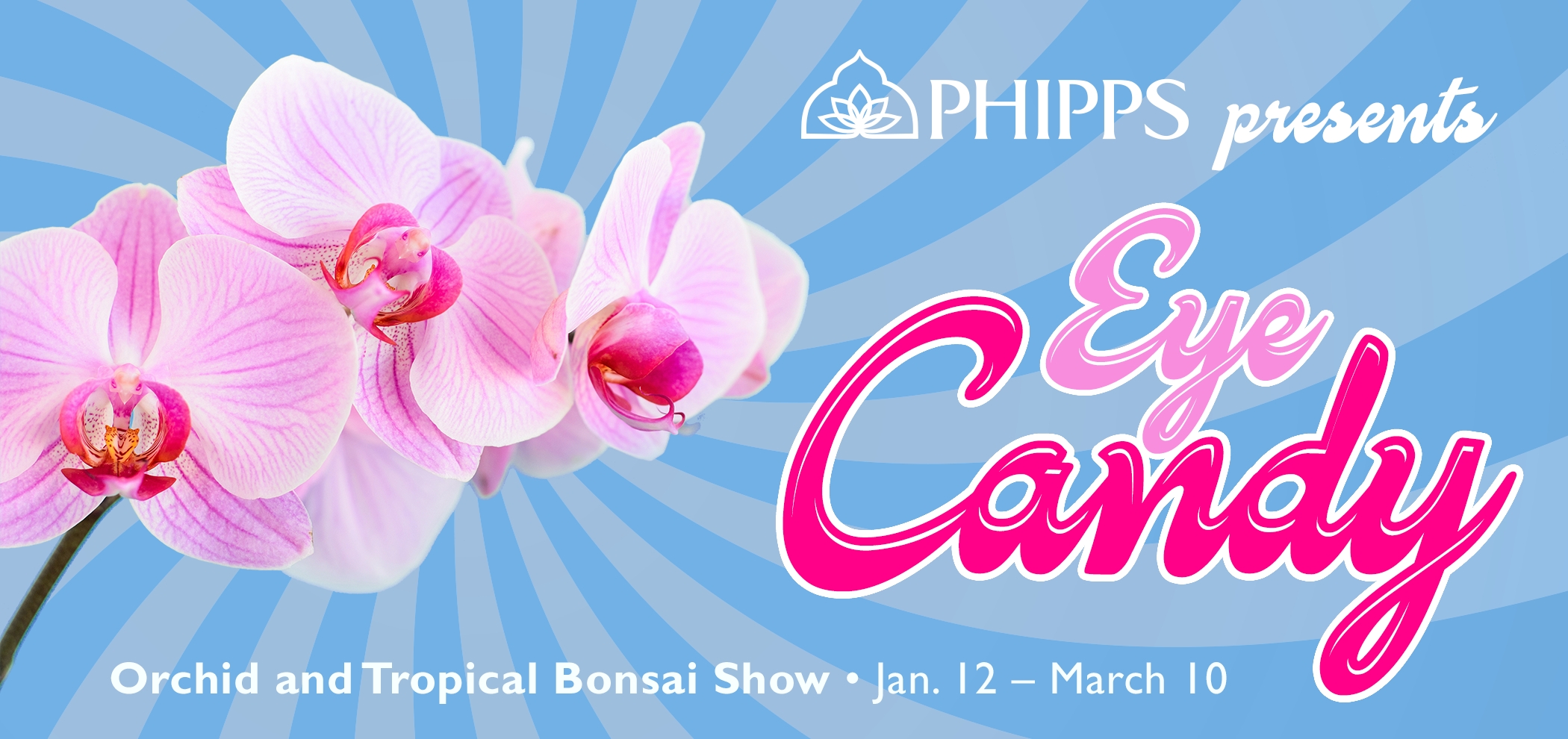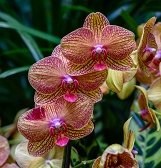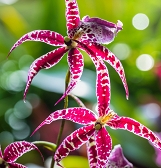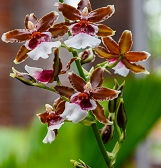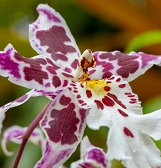 Escape to tropical paradise with a sweet treat for the senses in this dazzling and decadent all-new show.
Be our guest and enter a world of candy-inspired natural beauty in Orchid and Tropical Bonsai Show: Eye Candy! Phipps is newly transformed with beautiful candy-striped orchids, orchids planted in the shape of oversized lollipops, confectionery-scented varieties and more, with over 1,000 spectacular blooms to enjoy!
You'll be surrounded by deliciously-scented blooms including Wilsonara Eye Candy 'Pinkie,' Oncidium Sharry Baby 'Sweet Fragrance,' Phalaenopsis varieties, Oncidium Aka Baby 'Raspberry Chocolate' and many more in a wide variety of vibrant colors, shapes and textures that are sure to delight! Plus, in the signature Orchid Room, explore the beauty and wonders of miniature orchids, exotic hybrids and selections from the Barbara Tisherman Slipper Orchid collection, curated in collaboration with the Orchid Society of Western Pennsylvania and recognized as one of the world's definitive slipper orchid resources. The unique Frank Sarris Orchid, named in honor of the founder of Pittsburgh-based Sarris Candies, will make an appearance when in bloom.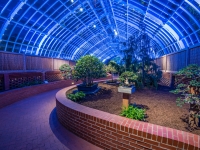 Enjoy Eye Candy Extended Evening Hours
Fridays and Saturdays through Jan. 26, experience the beauty of Eye Candy in a whole new light as the Conservatory stays open until 10 p.m. Our Winter Light Garden will also be open on these special evenings — bask in the glow of festive outdoor lights!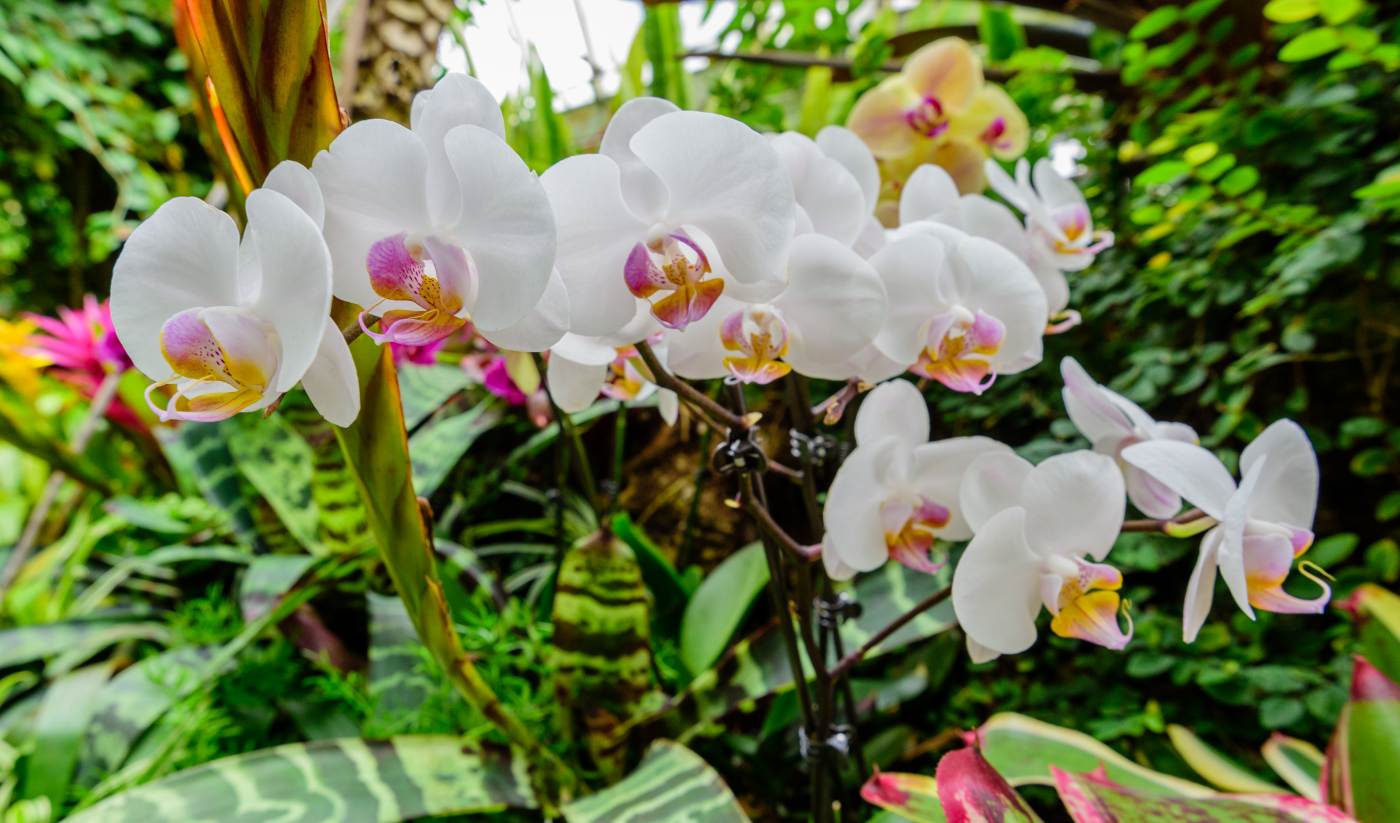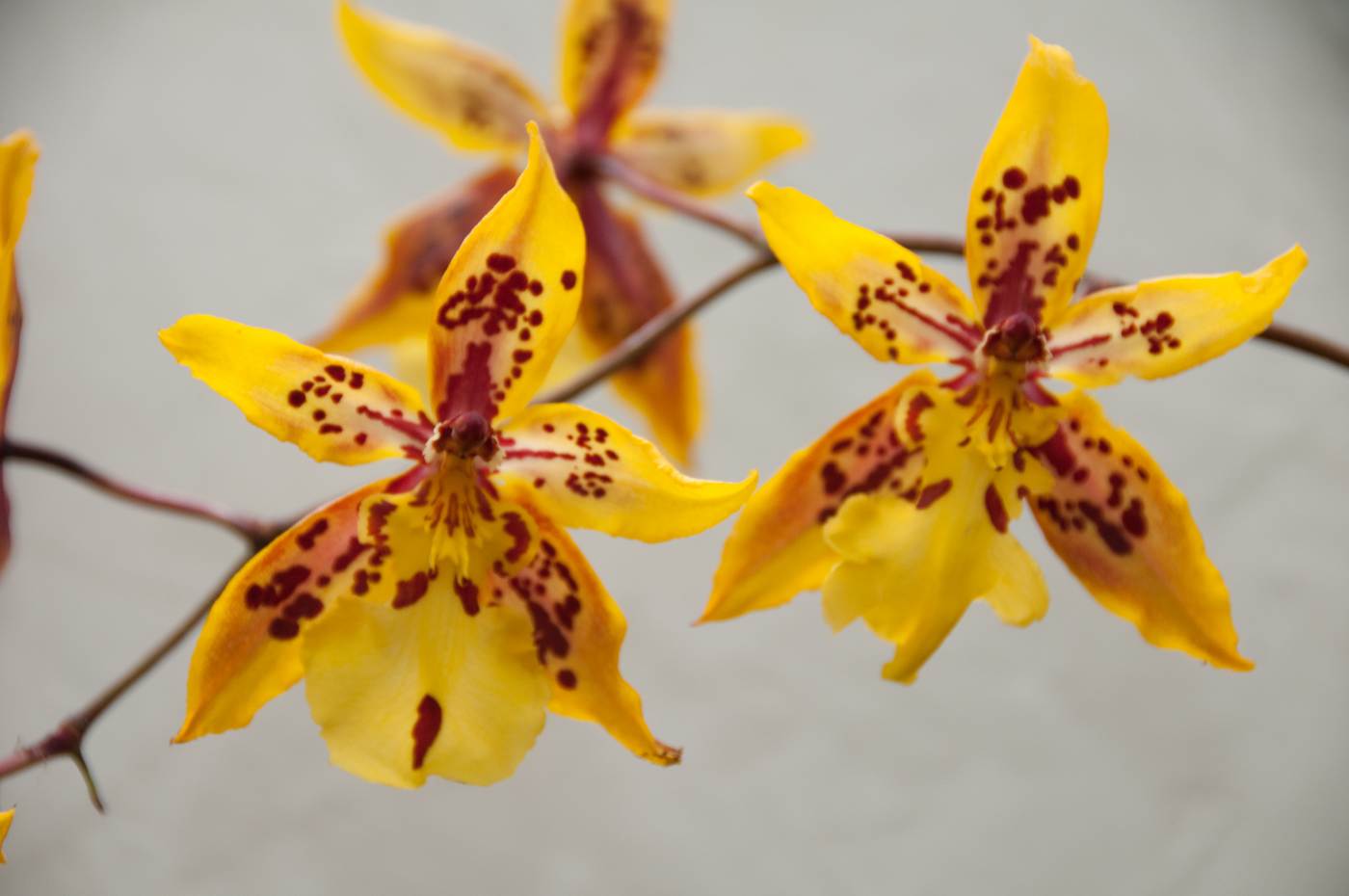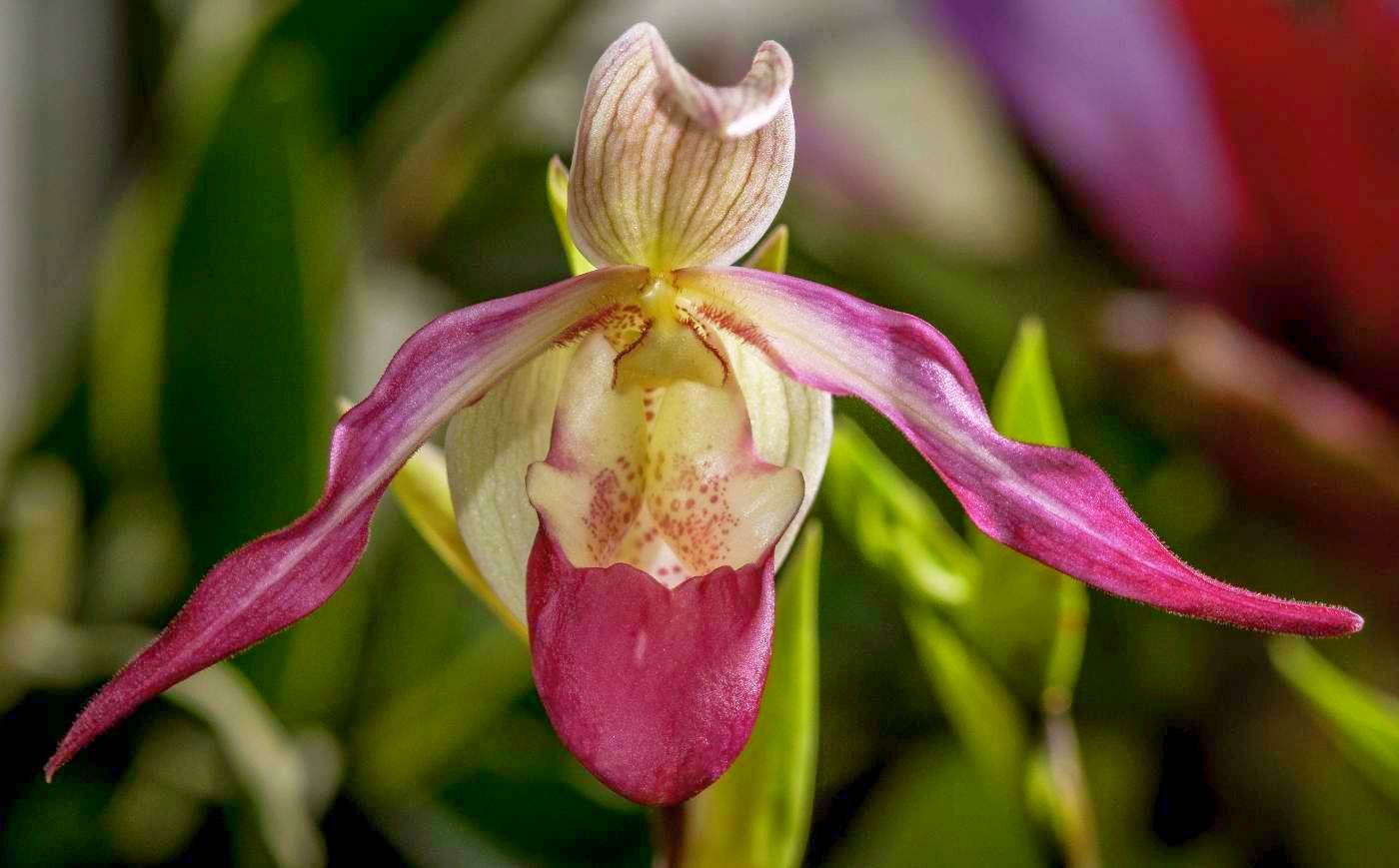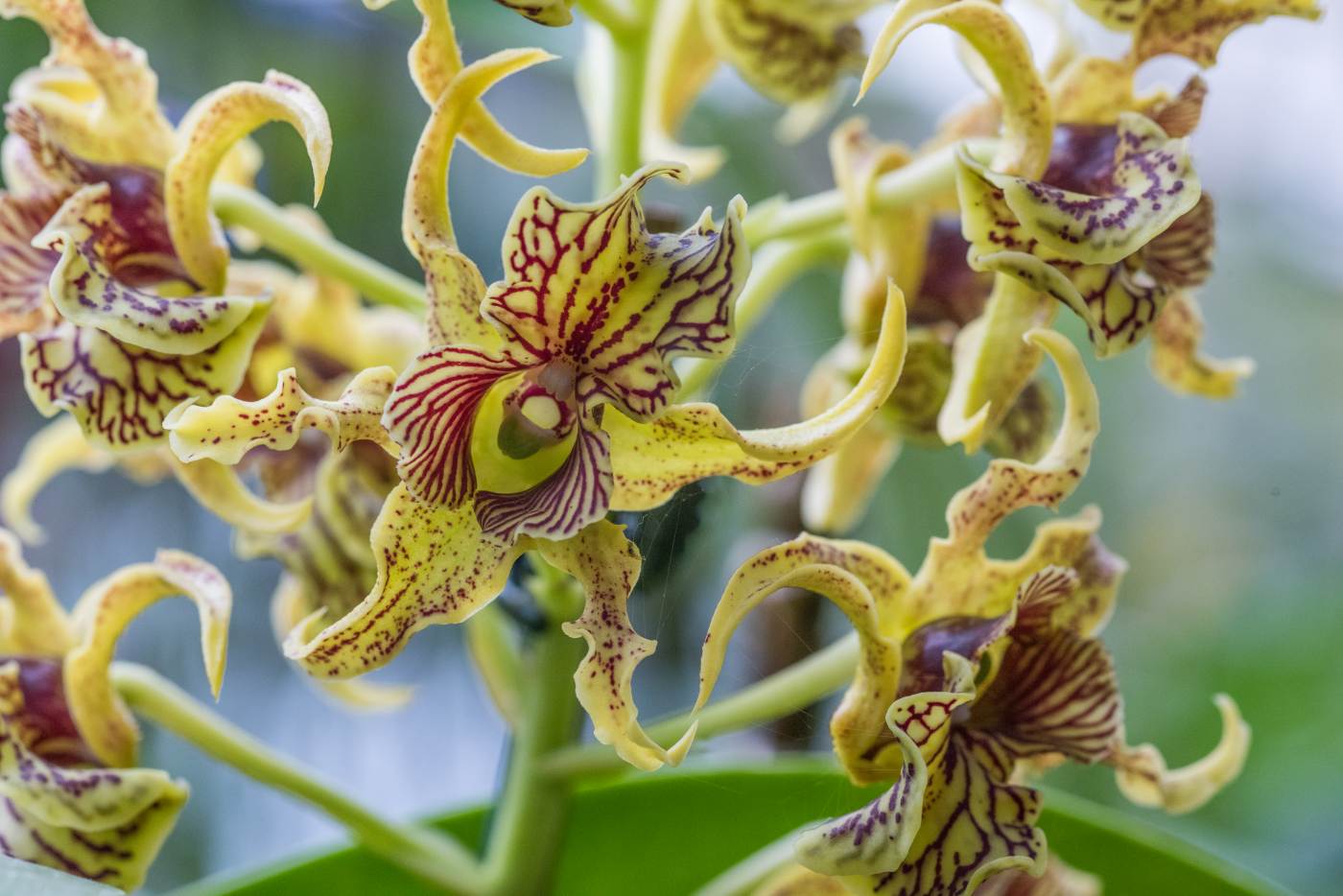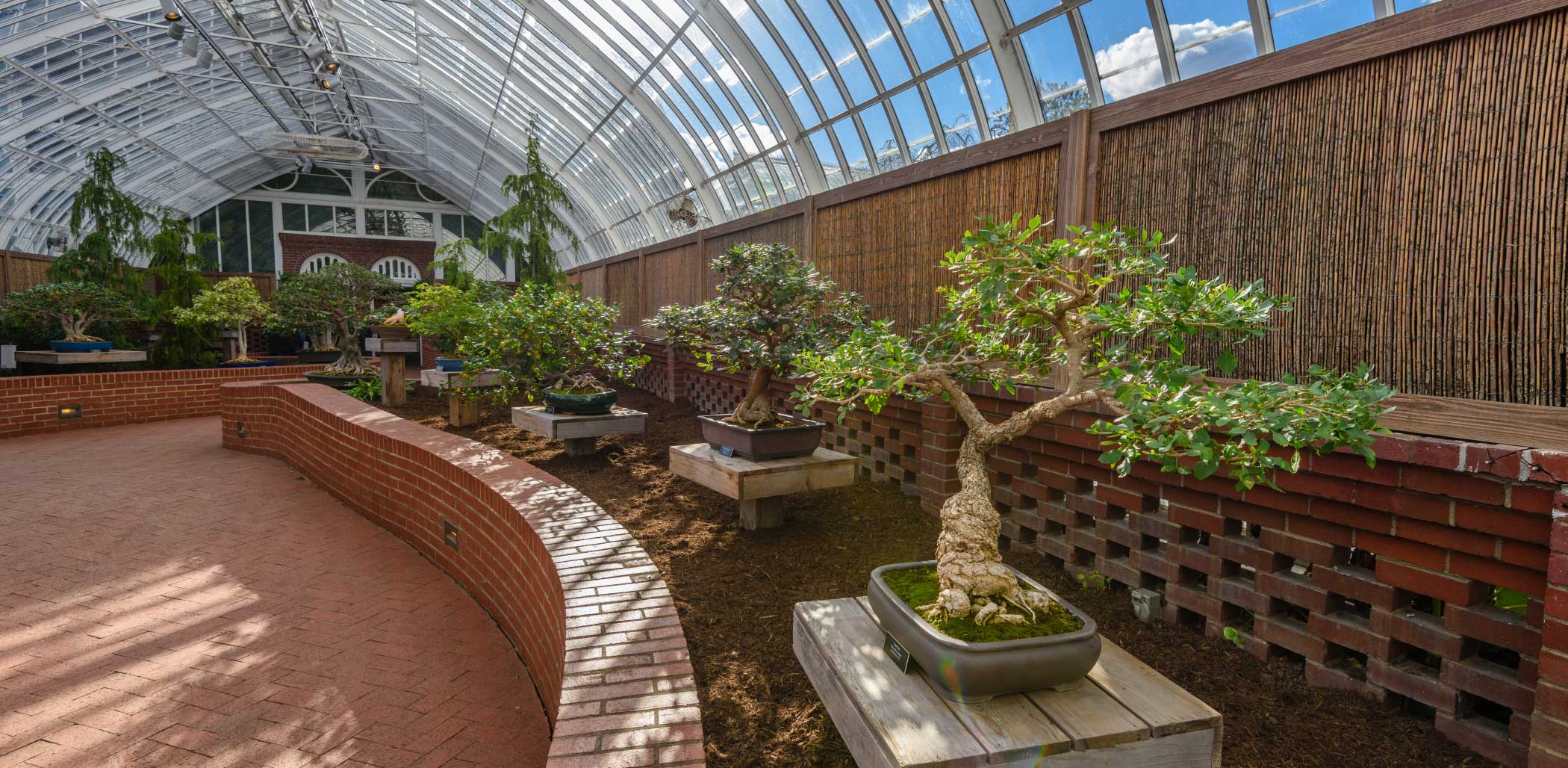 You'll also have the chance to immerse yourself in the delectable detail of bonsai trees, meticulously trained for years and beautifully showcased in this special exhibit. Classified by size and style based upon the shapes of their trunks, roots and branches, bonsai take many forms, from the iconic informal upright bonsai to the more dramatic slant bonsai that resemble windswept, centuries-old trees. Ornate and rich in tradition, these special plants will captivate audiences. New miniature mudmen — small clay figurines popularized in China about 1,000 years ago to lend scale to the miniature landscapes the artisans were re-creating — are tucked within the collection, adding a fun treasure hunt surprise that all ages are sure to enjoy.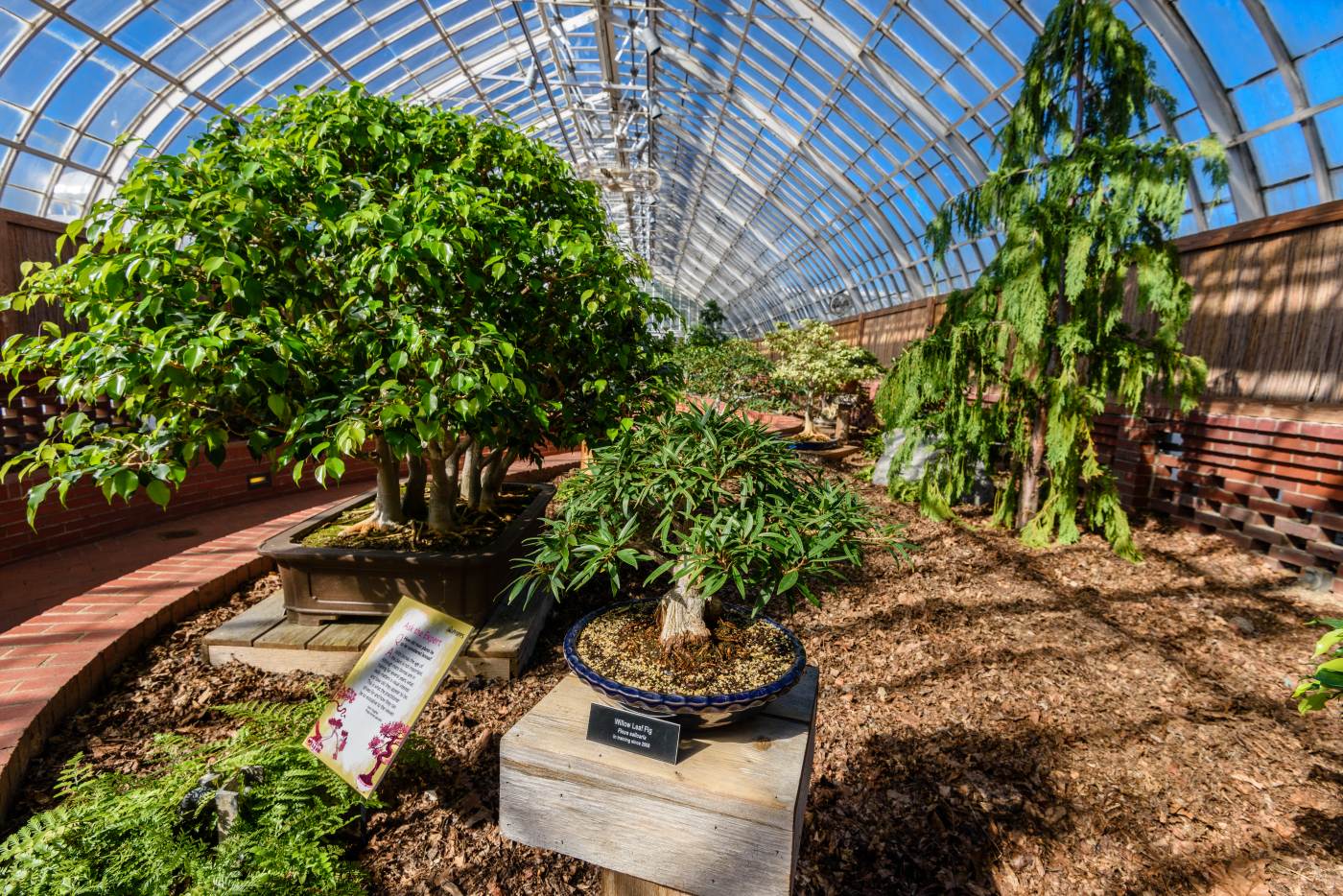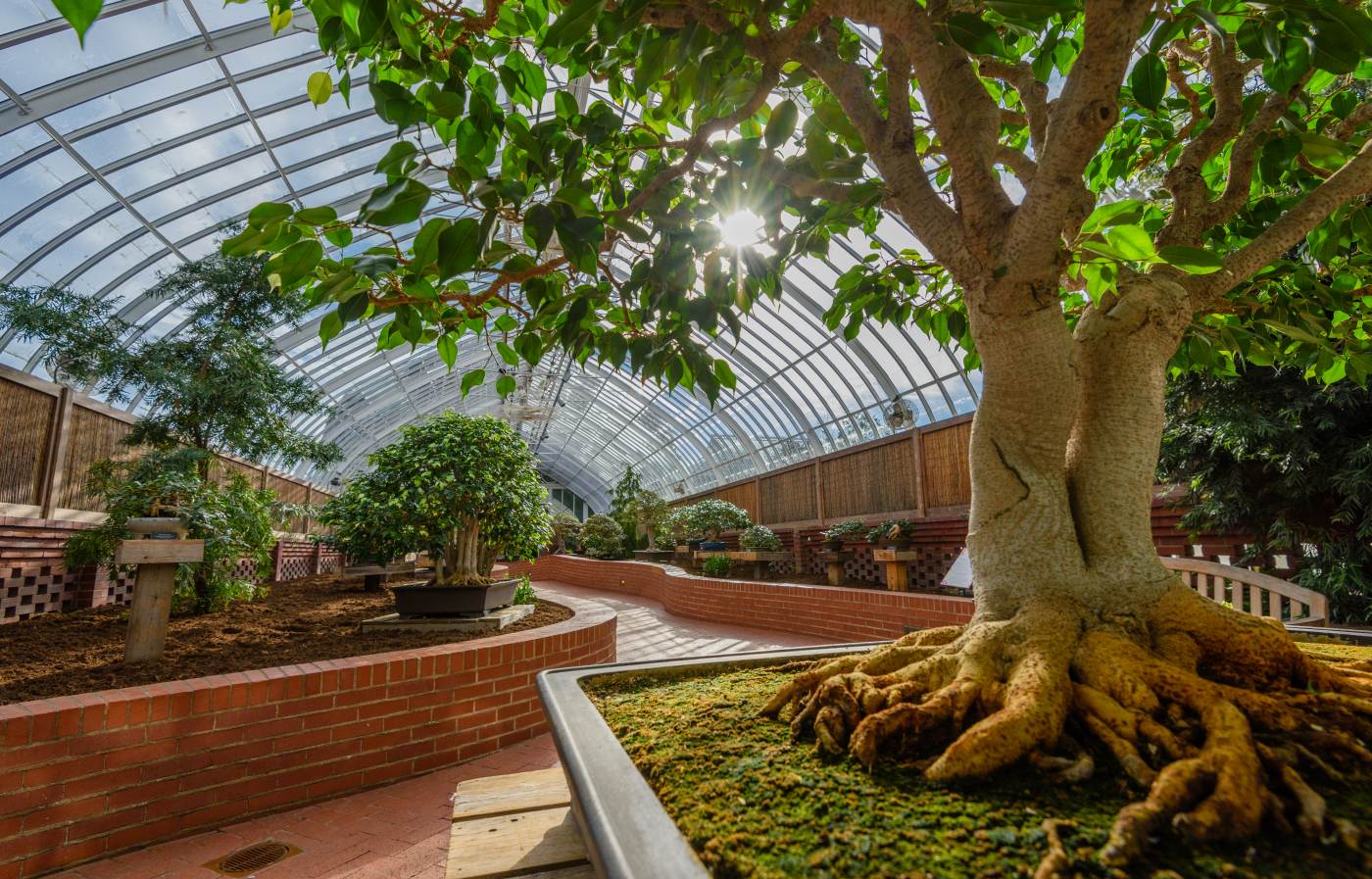 Don't miss all of the colorful sights, sweet scents and surprises at every turn in Phipps' new show — a much needed dose of Eye Candy to dazzle your spirits this winter!
Our Garden Railroad: Memories in Motion exhibit will also be open to provide even more to explore during the show, including a miniature Schenley Park with interactive sound and motion, and our Tropical Forest Cuba will take you on an immersive journey through the Caribbean island under 12,000 square feet of glass and towering palms.
---
Tropical Sundays
Wear a tropical shirt on Sundays in February and take 50% off admission to relax under the palm trees. No matter the temperatures outside, it's always tropical at Phipps, and we're celebrating each Sunday during the month of February. Relax under the palm trees, taste tropical fruit and get 50% off regular admission for a single ticket by wearing a tropical flower shirt. (Discount only valid on Sundays in February.)
---
Cultivate Your Interest
Want to learn more about orchids and bonsai? Public programs, included in the price of admission, are held on the following Saturdays and Sundays at 1:30 p.m. except where noted in the Palm Circle of the Tropical Forest Conservatory:
Wonderful World of Orchids | Demetria Marsh
Sat., Jan. 12
Vanilla Orchids | Cyndi Fink
Sun., Jan. 13
Wonderful World of Bonsai | Dave Metzgar
Sun., Jan. 20
What Is an Orchid? | Tim Choltco
Sat., Jan. 26
Advanced Orchid Growing | Demetria Marsh
Sat., Feb. 2
Bonsai | Kevin Haughey
Sun., Feb. 3
Orchid Repotting | Tim Choltco
Sun., Feb. 10
Bonsai | Bob Dietz
Sun., Feb. 17
Sneaky Seductive Orchids | Demetria Marsh
Sat., Feb. 23
Wonderful World of Orchids | Demetria Marsh
Sat., March 2
Bonsai | Bob Dietz
Sun., March 3
Bonsai | Dave Metzgar
Sat., March 9
Orchid Diversity | Tim Choltco
Sun., March 10
Orchid and Tropical Bonsai Show, designed by Phipps staff, runs from Sat., Jan. 12 – Sun., March 10.
Buy Tickets Online
For your convenience, you may now buy your Phipps tickets online in advance of your visit.
Select photos © Paul g. Wiegman, Phil Johnson II
More Events You'll Enjoy
Saturdays and Sundays; 1:30 p.m. except where noted

Join us each Saturday and Sunday in the Tropical Forest Conservatory for interactive demonstrations, activities and speakers that will deepen your connections to the beauty and wonders of nature, all free with admission!

Sat., Feb. 9; 11 a.m. – 3 p.m.

Join us for a celebration of the culture and plants of Cuba! Participate in activities, enjoy live entertainment, and savor regionally-inspired food samples from Café Phipps. This event is free with admission to the conservatory.

Open Now

All aboard! Join us on a treasured locomotive journey through the years at Phipps, with fun, interactive features at every stop.