Holiday Magic! Winter Flower Show and Light Garden
Now Open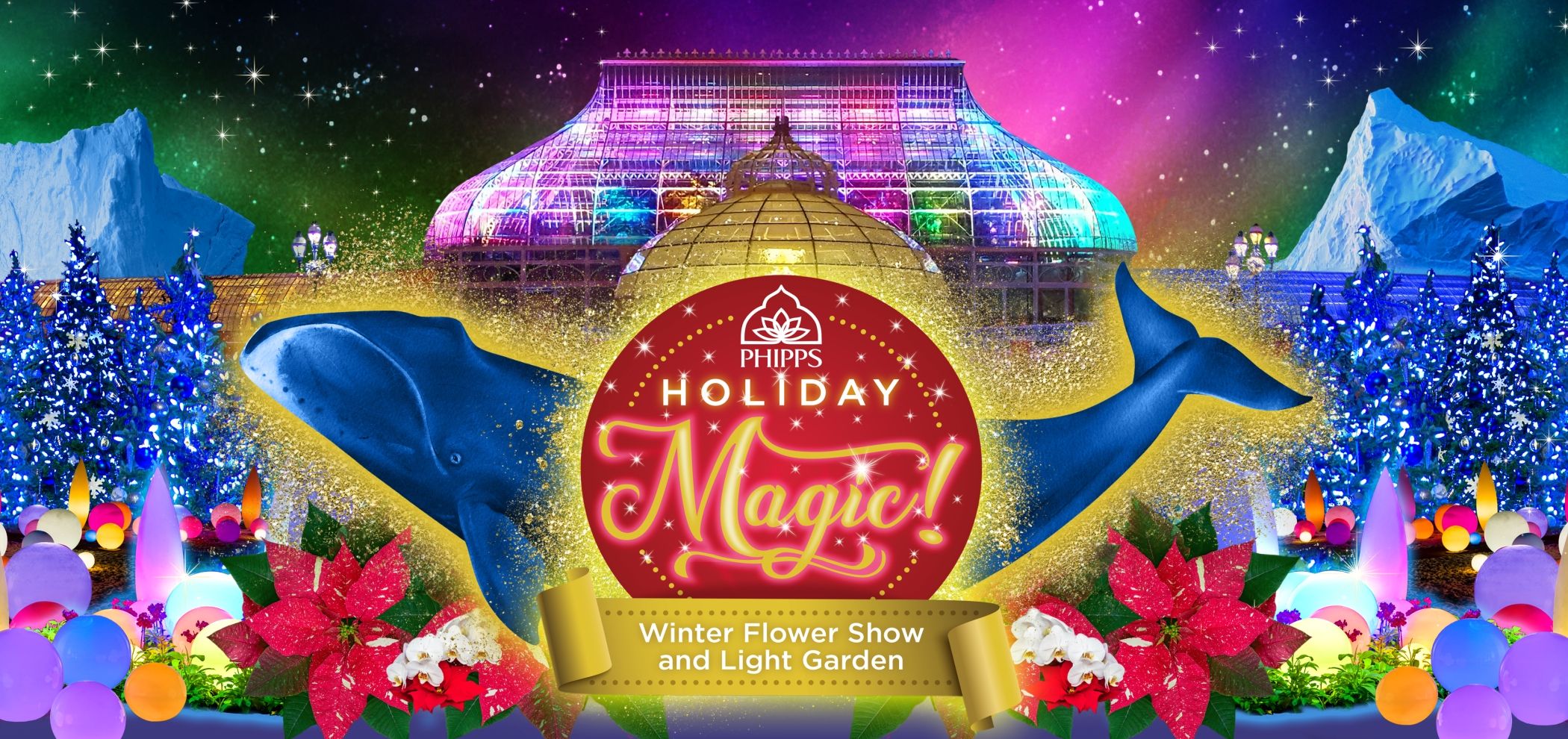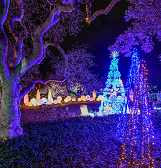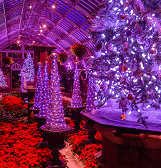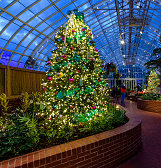 Holiday Magic! Tickets On Sale Now
Holiday Magic! tickets are now available. Learn how you can join us!
Pittsburgh's family holiday tradition is bigger, brighter and more breathtaking than ever!
"A dazzling display of color both inside and outside!"
– Pittsburgh City Paper
"See holiday lights in a new way!"
– Pittsburgh Post-Gazette
"Truly beautiful!"
– KDKA-TV
"It is a holiday tradition and something you should see!"
– Doug Oster, Everybody Gardens
The holiday season isn't complete without a visit to Phipps, and on Fri., Nov. 18, Holiday Magic! Winter Flower Show and Light Garden will return to Phipps' glowing gardens. With a fun-filled theme of arctic adventure, guests are sure to be captivated by the variety of topiary creatures and amazing features. Phipps has pulled out all the stops for this year's Winter Flower Show with magnificent new displays of holiday trees, topiaries, exquisitely detailed props, and our signature floral delights, including amaryllis, orchids and more than 1,600 poinsettias. Plus, the beauty isn't just indoors: our celebrated Winter Light Garden, fills our Outdoor and Discovery Gardens with spectacular lights in vivid shades that will awe guests of all ages.
"Experience a winter wonderland of lights!"
– Observer–Reporter
"Celebrate the best time of the year at Phipps!"
– Pittsburgh Tribune-Review
"This must-see experience will be brighter than ever!"
– NEXTpittsburgh
New Features
Get ready to be dazzled by these new and exciting features:
a fantastic frozen journey that takes you through the enchanted arctic, with dripping icicle lights, hanging snowflakes and trees glowing blue;
​an array of 19 varieties of poinsettias and friendly topiary reindeer to welcome you;
​a dazzling display where a massive arctic whale spray waters from beneath a glowing iceberg as the Victoria Pond glows with underwater blue lights;
a unique floral color scheme of pink, orange, lime green, yellow and purple to complement whimsical narwhals and unicorns amid the multi-colored trees and icy ponds;
a silly abominable snowman decorating a tree in twinkling white lights as snowflake lanterns illuminate his work;
a North Pole-inspired display brought to life with polar bear topiaries, purple, blue and green lighting, and an abundance of glistening snowfall lights.
a new display in Winter Light Garden that features a tunnel of neon orange and green rope lights alongside planters of gleaming mesh flowers in bold tones of yellow, pink, orange and red;
and much more.
The new Garden Railroad: Our National Parks display is on view, too, with miniature recreations of beautiful national parks across the United States with fun, interactive features in each landscape.
---
Holiday Magic from the Air
Our new video gives you a bird's eye view of the tens of thousands of lights and countless trees, blooms and glowing panes of glass it takes to make Holiday Magic! come to life.
Bright Lights, Bright Future
Human and environmental health are connected. At Phipps, we are dedicated to showing that sustainable practices are good for people, good for the planet and making the world a more beautiful place.
All of the lights used in our Winter Flower Show and Winter Light Garden are energy-efficient LEDs
Since 2005, all of the electricity used at Phipps is renewable, some of which is produced on site.
Since 2010, all of the carbon dioxide emitted in order to heat our buildings has been offset.
From 2005 – 2016, Phipps reduced carbon emissions from heating, cooling and powering our buildings by 56% per square foot, which is double the Paris Climate Agreement target of 26 – 28% by 2025.
---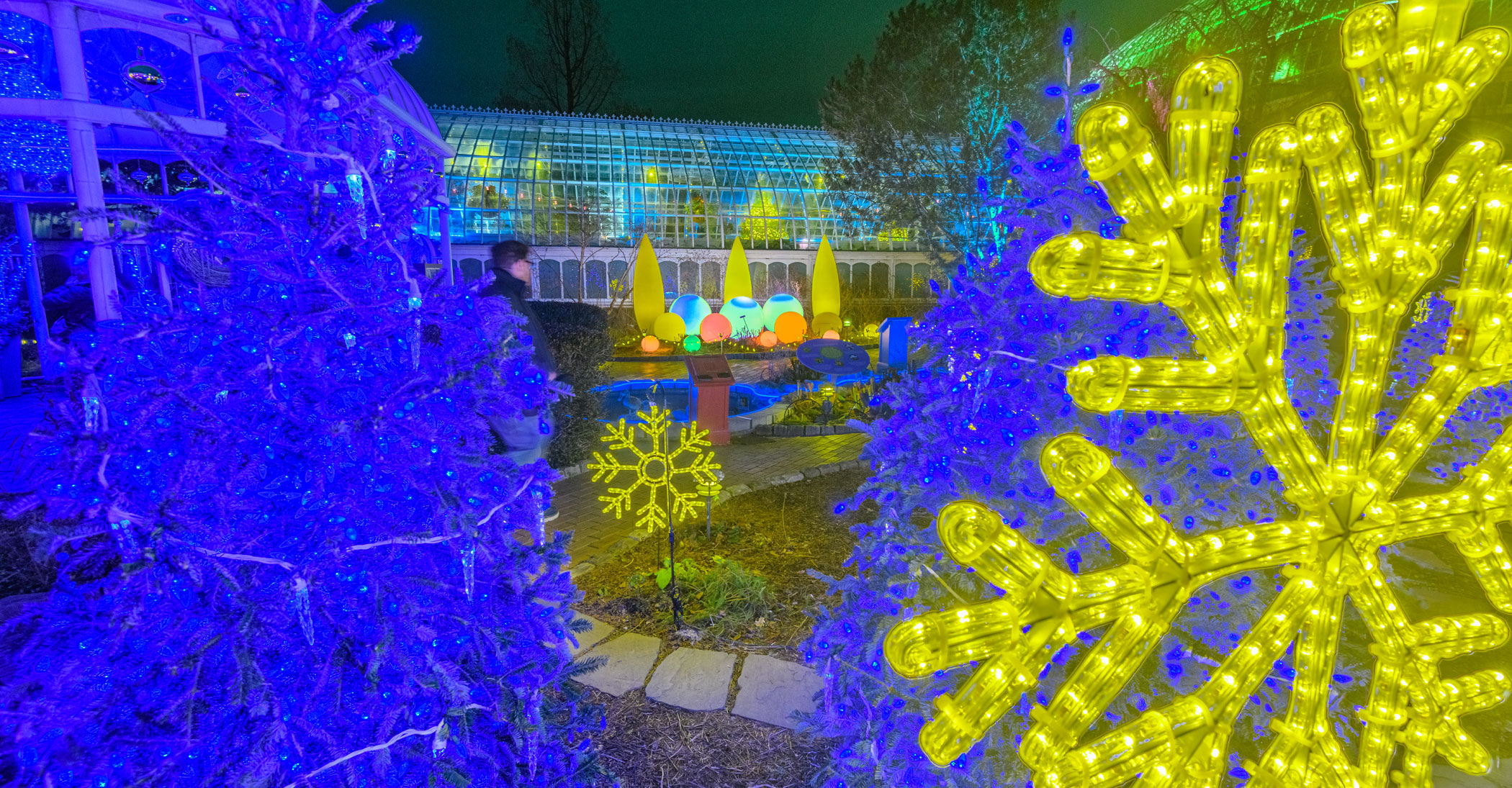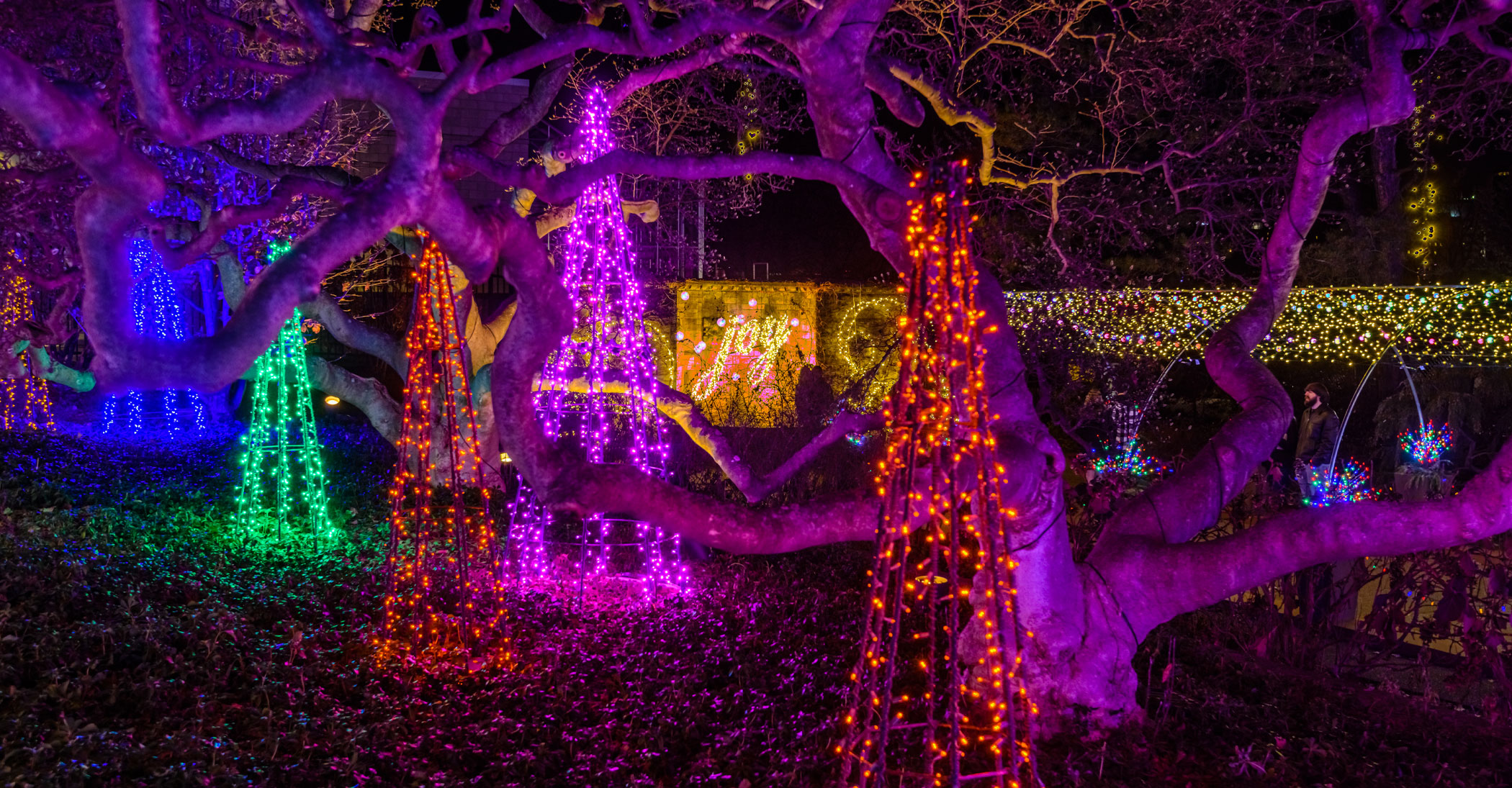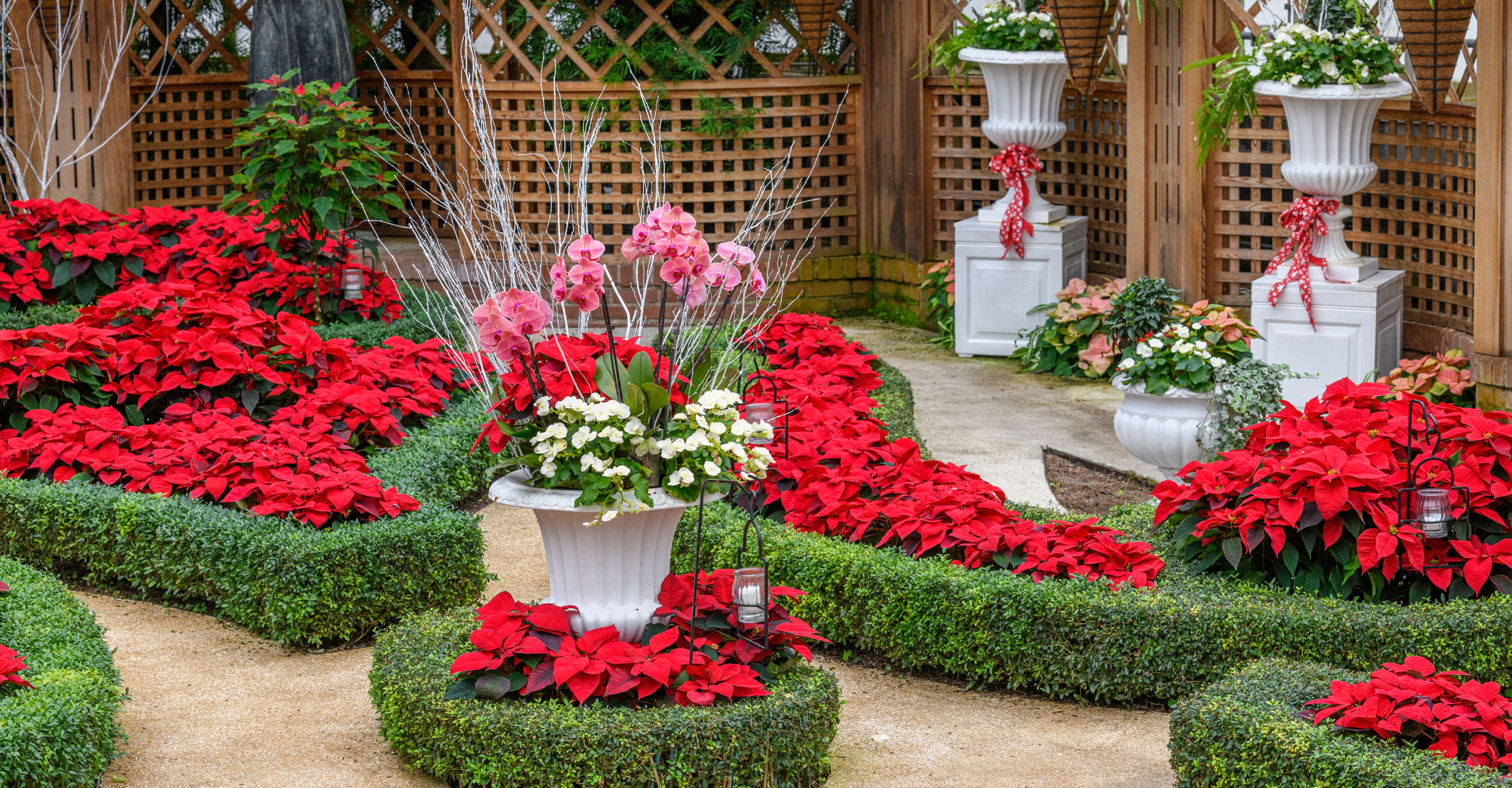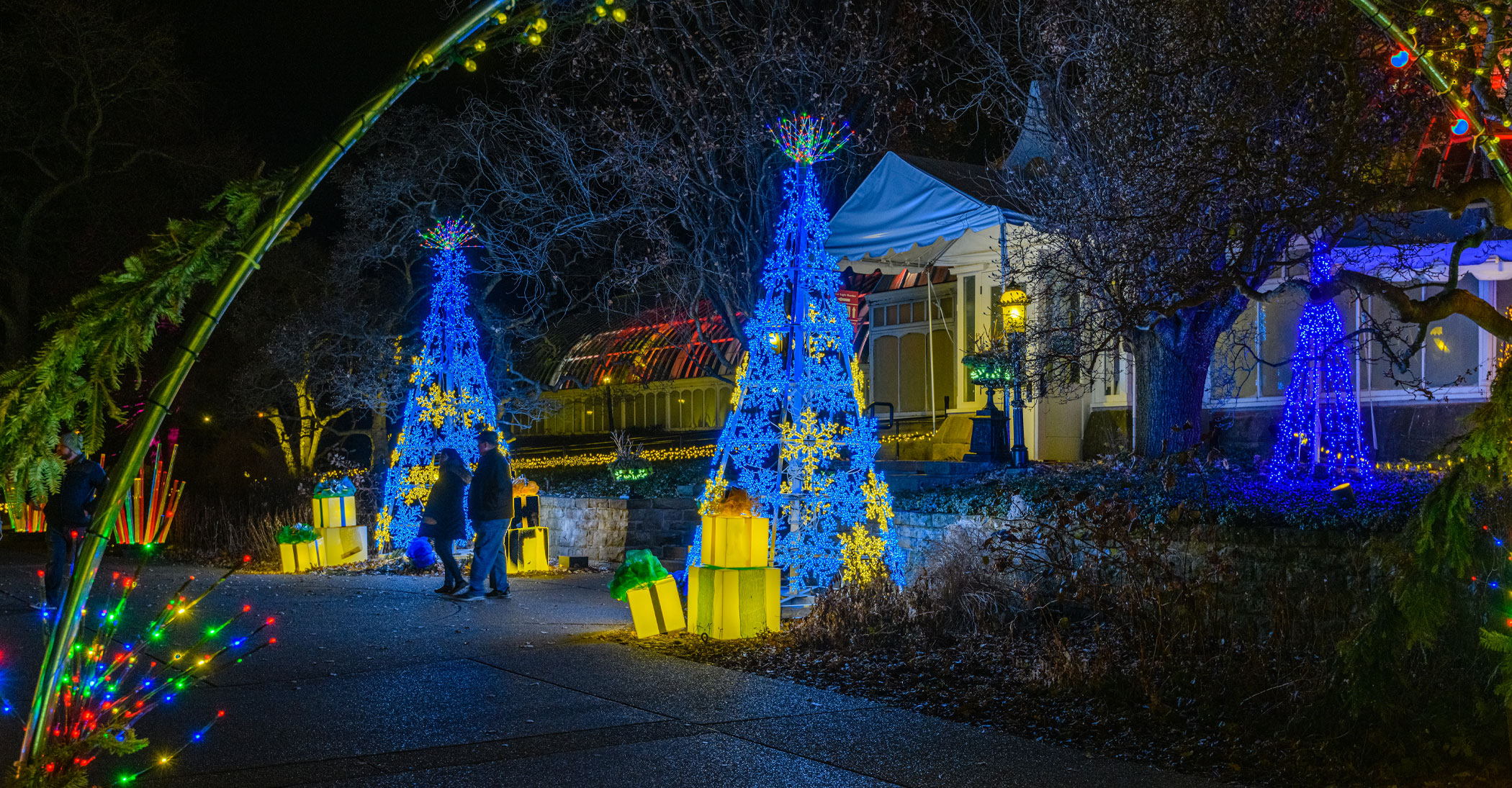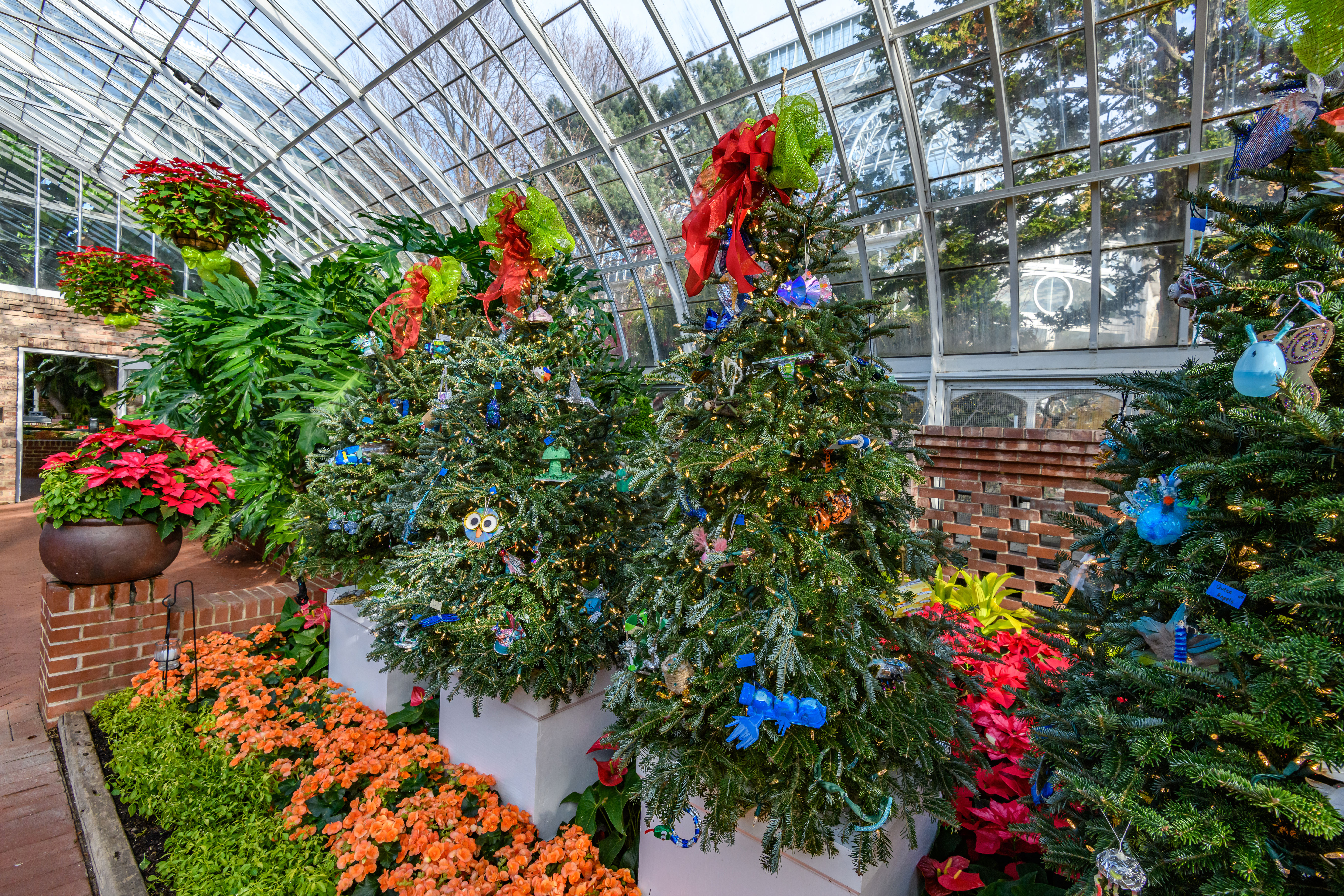 Hours of Operation
Holiday Magic! Winter Flower Show and Light Garden, designed by Associate Director of Exhibits Jordyn Melino, runs Nov. 18 – Sun., Jan. 8. All member and nonmember tickets must be reserved in advance. Daily hours are shown below; Winter Light Garden opens at 5 p.m. each day.
⬤ Open Until 10 p.m.
⬤ Open Until 11 p.m.
⬤ Open Until 5 p.m.
⬤ Closed All Day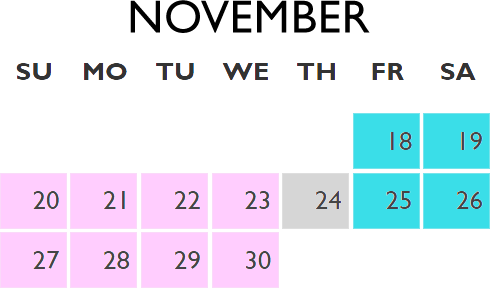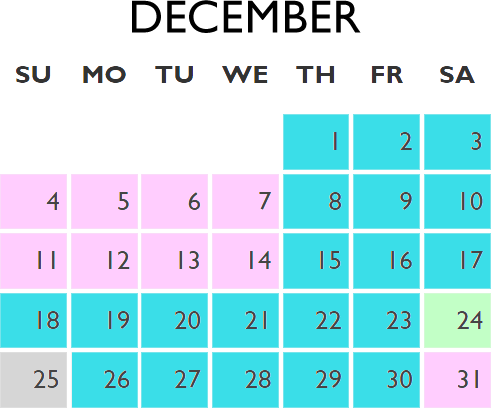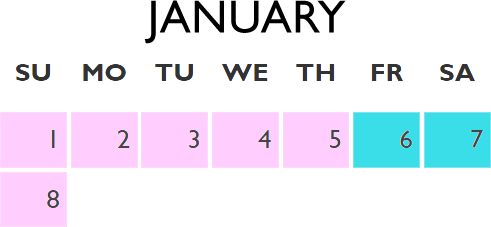 *Inclement Weather Advisory
Winter Light Garden (outdoor spaces) may be subject to temporary closures in the event of heavy rains or other inclement weather conditions.
Photos © Paul g. Wiegman, Annie O'Neill, Brian Cohen
More Events You'll Enjoy
SELECT EVENINGS, NOV. 29 – DEC. 22

Join us for a special new series of stories with Santa, on select weeknights throughout the holiday season this year!

Daily, noon – 5 p.m. with occasional evening hours

Switch your home electricity to 100% green power while visiting our Tropical Forest Conservatory and you can receive a free Phipps membership!

Wed., Dec. 21; 7 p.m.

SOLD OUT. Embrace the holiday spirit as tenor Colin Aikins and pianist Bryan Sable perform a showcase of merry melodies, then tour the winter wonderland of Holiday Magic! Winter Flower Show and Light Garden.