Buy Tickets Online
Phipps is open for your visit. All tickets must be purchased in advance, and new safety protocols are required. Learn how you can join us!
Phipps Conservatory and Botanical Gardens is a Pittsburgh gem — a thriving oasis with many unique environments to explore. Begin your journey in our LEED®-certified Welcome Center before entering our exquisite 1893 glasshouse with ever-changing displays. Then, continue on to the Tropical Forest Conservatory and the Center for Sustainable Landscapes, one of the greenest buildings on Earth. Be our guest and let us indulge your senses with breathtaking seasonal flower shows and exhibits; groundbreaking sustainable architecture; gorgeous outdoor gardens and green rooftops; and more.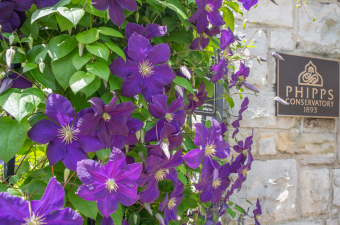 From hours and admission rates to directions and parking, get all the need-to-know info for planning your trip.
Questions? Contact us at visitorservices@phipps.conservatory.org or 412/622-6914.
Photos © Paul g. Wiegman