Phipps Conservatory and Botanical Gardens borrowing bins include lesson plans, props and example activities for use in formal and informal education settings. Bins may also be used to extend field trip experiences and can be rented at the cost of $50 for up to two weeks. To reserve a bin or ask any questions, call 412/441-4442, ext. 3925.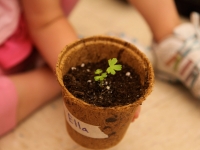 Let's Grow Seeds!
Grades Pre-K – 5
Dissect beans, learn how seeds travel, act out the plant life cycle, learn flower anatomy and even grow your own plants.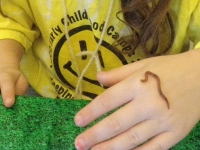 Worms and Composting
Grades Pre-K – 8
Explore soil formation and components, worm anatomy and more. Create a classroom worm bin, make and use take-home composters and learn about the benefits of worms.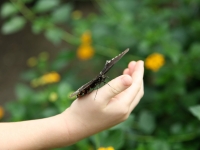 Butterflies
Grades K – 5
Immerse students in the world of butterflies. This bin contains environmentally friendly activities and instructions for creating insect-collecting nets and planting a butterfly garden.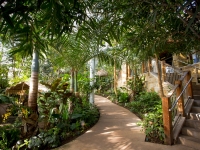 Congo
Grades 6 – 8 and 9 – 12
Explore the Congo and examine how scientists gather data in the rainforest. Discover the principles behind STEM careers in ethnobotany, botany and ecology.
Photos © Cory Doman, Julia Petruska, Paul g. Wiegman, Brian Cohen and Phipps staff