Phipps-to-Pre-School Outreach
Phipps can send an educator to your pre-school, childcare or other pre-K facility to present any of the classes listed below. While meeting Pa. standards, these programs use botany and ecology to inspire learning. Phipps-to-School outreach programs are available to Allegheny County schools at the rate of $7 per child and $15 per adult plus an additional $25 transportation fee. To schedule a program or ask any questions, call 412/441-4442, ext. 3925.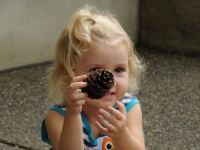 Pine Trees and Me
Pre-K (Ages 2 – 4)
Investigate and explore the important role that pine trees play in the environment.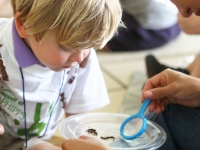 Wonderful Worms
Pre-K (Ages 2 – 4)
Learn all about worms and the important role they play in the environment.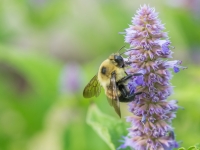 Busy Bees
Pre-K (Ages 2 – 4)
Learn about pollen and the many different ways that bees collect pollen around Pittsburgh.
ABC Nature and Me
Pre-K – K (Ages 4 – 6)
In each installment of the ABC Nature and Me series, kids will connect with nature in the greenest classroom in the 'Burgh, learn the sounds each letter makes and practice handwriting.
Six Sessions Available: A is for Apples, G is for Gardening, P is for Pollination, S is for Seeds, T is for Trees, W is for Worms