Phipps Conservatory and Botanical Gardens welcomes homeschooled students individually or as a group. Our standards-based field trip programs can be readily adapted for a wide age range of youth and our seasonal camps provide experiential learning opportunities for children ages 3 – 13. Join one of our scheduled single-session or multi-session homeschool programs below, or choose from any of our virtual seasonal camps to meet your specific needs.
Interested in a program that's already sold out? Email us to be placed on our waiting list.
Note: Every individual over the age 2 must register and pay $5 admission fee to enter the classroom, including siblings and parents.
---
Parents' Corner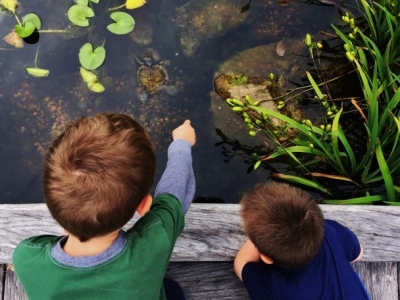 What Is Your Family's Favorite Outdoor Activity or Craft?
You've spent lots of time learning together as a family — and we want to hear from you! Submit up to 80 words and a photo describing your favorite outdoor activity or nature craft to us via email at scied@phipps.conservatory.org. We'll pick our favorite and share it on this page!
---
Phipps homeschool programming is planned with oversight from the Phipps Educational Advisory Committee.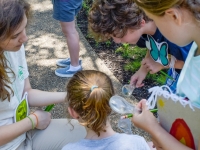 Phipps Educational Advisory Committee
Phipps is committed to working with teachers and community members to assist them in integrating museum experiences into their curriculum as well as continuously improving programming offered at Phipps. The Phipps Education Advisory Committee is a select group of educators and community members who meet regularly during the school year to foster collaboration and learning across schools and museums. The committee is made teachers and community members in Pittsburgh, PA and museum educators. Educators on the committee teach a variety of subjects and grade levels.
Photos © Cory Doman, Paul g. Wiegman