Let's Move Pittsburgh Bingo
---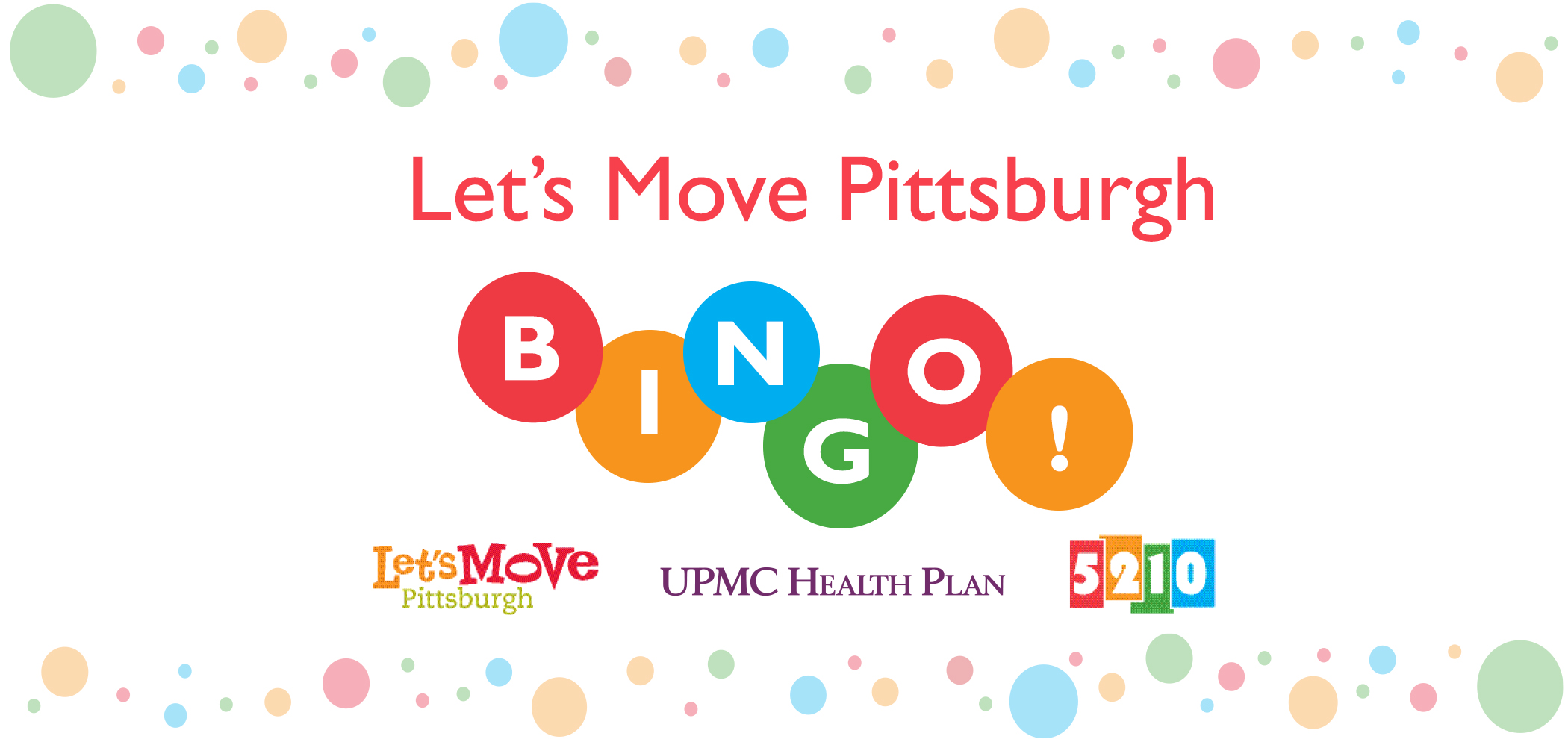 A new game from Let's Move Pittsburgh brings fitness and fun for the whole family!
Are you ready to play? Let's Move Pittsburgh Bingo is an opportunity for children and families to get excited about trying new activities and experiences! This season, LMP has partnered with the Allegheny County Health Department's Traffic Safety and Chronic Disease Programs. Practicing pedestrian safety will be key to completing the bingo card and entering to win fun prizes. Anyone and everyone is welcome to play!
Ready to get started? Here's how to play!
Families who would like to participate in Let's Move Pittsburgh Bingo may download a Bingo Card from our site to join in on the fun!
Children can complete the activities on the cards. Parents/Guardians can check off the activity after it's completed. Try to get five activities in a row!
Once you have five in a row, complete this survey to enter for special prizes from the Allegheny Health Department. Three grand prize winners will be chosen at random to win a Fitbit activity tracker! There are also 12 additional prizes for 12 lucky winners. 12 prize winners will be randomly selected on Mon., Aug. 30 at 11:30 a.m. The winners will be notified by email by Mon., Sept. 6.
Send in pictures to letsmove@phipps.conservatory.org throughout the competition for a chance to be featured on the Let's Move Pittsburgh blog and Facebook!
Questions? Email letsmove@phipps.conservatory.org for more information.