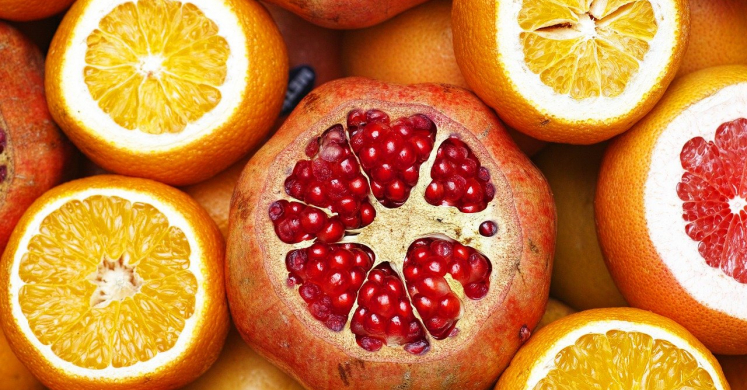 Nutrition and Immunity Webinar
During times of sickness, people often seek special ingredients that are believed to boost our immune function. Oranges, chicken noodle soup, and ginger tea are filling grocery store baskets as we enter the second wave and flu season. I have fond (or not so fond?) childhood memories of my parents serving me gatorade, saltines, and a salty broth on a TV tray when I would catch a nasty virus. There is science behind why we gravitate towards these options when we're feeling under the weather! Tune into this webinar to explore the complexities of our immune system and the role food has on our immune health, both fact and fiction.
Class materials: Nutrition and Immunity PowerPoint
Sources:
Childs CE, Calder PC, Miles EA. Diet and Immune Function. Nutrients. 2019 Aug 16;11(8).
Green WD, Beck MA. Obesity impairs the adaptive immune response to influenza virus. Annals of the American Thoracic Society. 2017 Nov;14(Supplement 5):S406-9.
Guillin OM, Vindry C, Ohlmann T, Chavatte L. Selenium, selenoproteins and viral infection. Nutrients. 2019 Sep;11(9):2101.
Wessels I, Maywald M, Rink L. Zinc as a gatekeeper of immune function. Nutrients. 2017 Dec;9(12):1286.
Molendijk I, van der Marel S, Maljaars PW. Towards a Food Pharmacy: Immunologic Modulation through Diet. Nutrients. 2019 Jun;11(6):1239.
Caballero S, Pamer EG. Microbiota-mediated inflammation and antimicrobial defense in the intestine. Annual review of immunology. 2015 Mar 21;33:227-56.
Li XV, Leonardi I, Iliev ID. Gut mycobiota in immunity and inflammatory disease. Immunity. 2019 Jun 18;50(6):1365-79.
Chandra RK. Nutrition and the immune system: an introduction. The American journal of clinical nutrition. 1997 Aug 1;66(2):460S-3S.
Hemilä H, Louhiala P. Vitamin C for preventing and treating pneumonia. Cochrane database of systematic reviews. 2013(8).
Martineau AR, Jolliffe DA, Hooper RL, Greenberg L, Aloia JF, Bergman P, Dubnov-Raz G, Esposito S, Ganmaa D, Ginde AA, Goodall EC. Vitamin D supplementation to prevent acute respiratory tract infections: systematic review and meta-analysis of individual participant data. BMJ. 2017 Feb 15;356:i6583.
National Center for Complementary and Integrative Health. Echinacea. https://www.nccih.nih.gov/health/echinacea. Accessed 4/2/20.
Karsch‐Völk M, Barrett B, Kiefer D, Bauer R, Ardjomand‐Woelkart K, Linde K. Echinacea for preventing and treating the common cold. Cochrane Database of Systematic Reviews. 2014(2).
Lissiman E, Bhasale AL, Cohen M. Garlic for the common cold. Cochrane Database of Systematic Reviews. 2014(11).
Furushima D, Ide K, Yamada H. Effect of tea catechins on influenza infection and the common cold with a focus on epidemiological/clinical studies. Molecules. 2018 Jul;23(7):1795.