Escort Cards vs. Place Cards
We get the question all the time: what is the difference between an escort card and a place card? The two are important to differentiate between—and here's why:
Escort cards are name cards that are displayed on a single table in alphabetical order for guests to easily find their names. On the card should be guest name, table number, and food indicator. This indicator is particularly important to the catering team to know which meal each guest has chosen and any allergies. Escort cards are the less formal of the two, allowing guests to choose their seats at the table.
Place cards are name cards that are set at each place setting. Typically, there will be a board listing all guest names and corresponding table numbers displayed during cocktail hour. The board is prganized by table number, rather than guest name. If you decide upon place cards, your event coordinator will need an exact seating chart. Place cards should include guest name and food indicator. This is the more formal name card, as each guest has an assigned seat at each table.
Regardless of whether you decide to go casual or formal with the escort or place cards, neither has to be boring! Here are a few examples. We love these three in particular because they also act as favors, cutting the cost for you and keeping it green for us!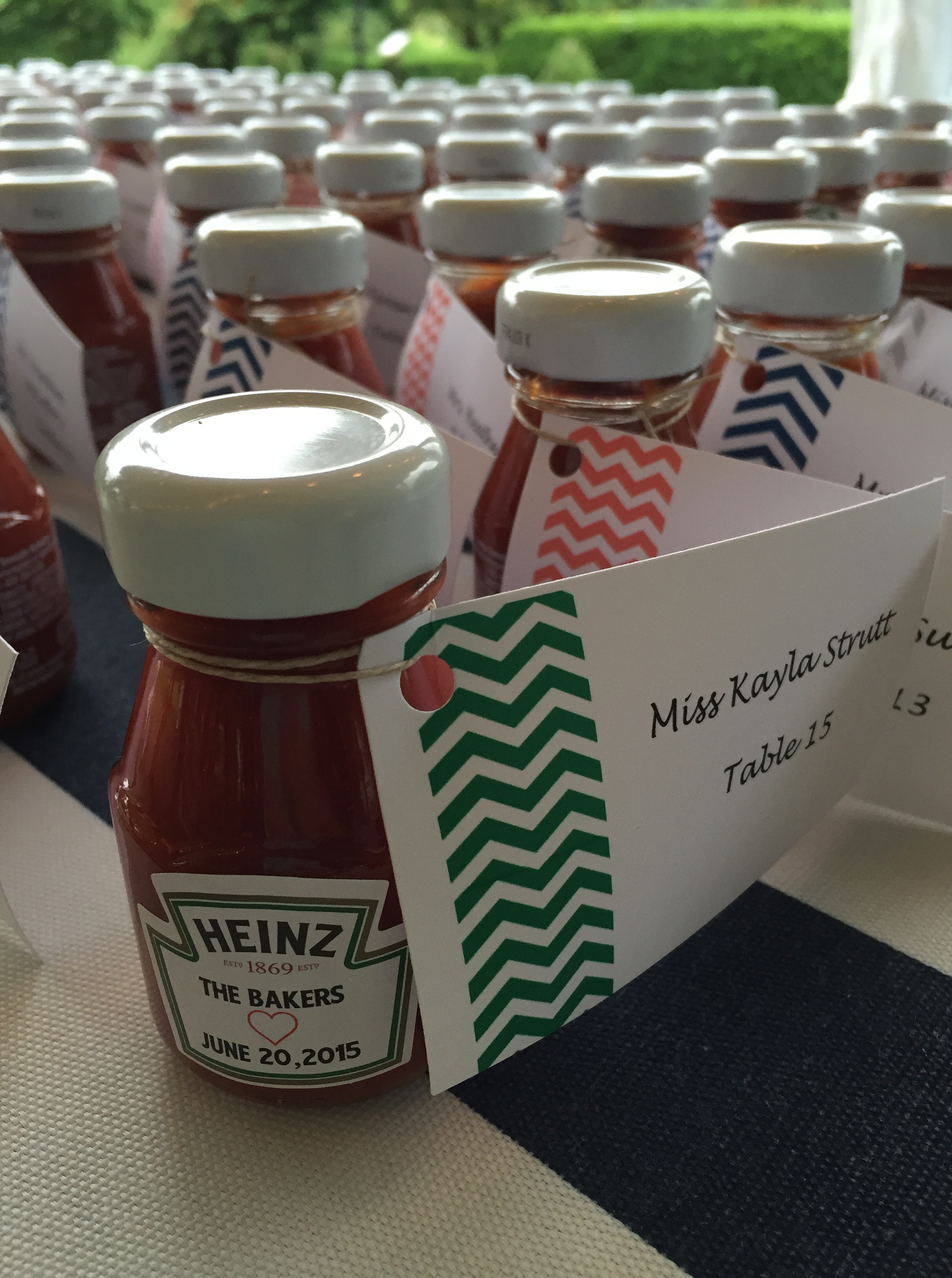 And what would a Pittsburgh wedding be without a local staple—Heinz ketchup!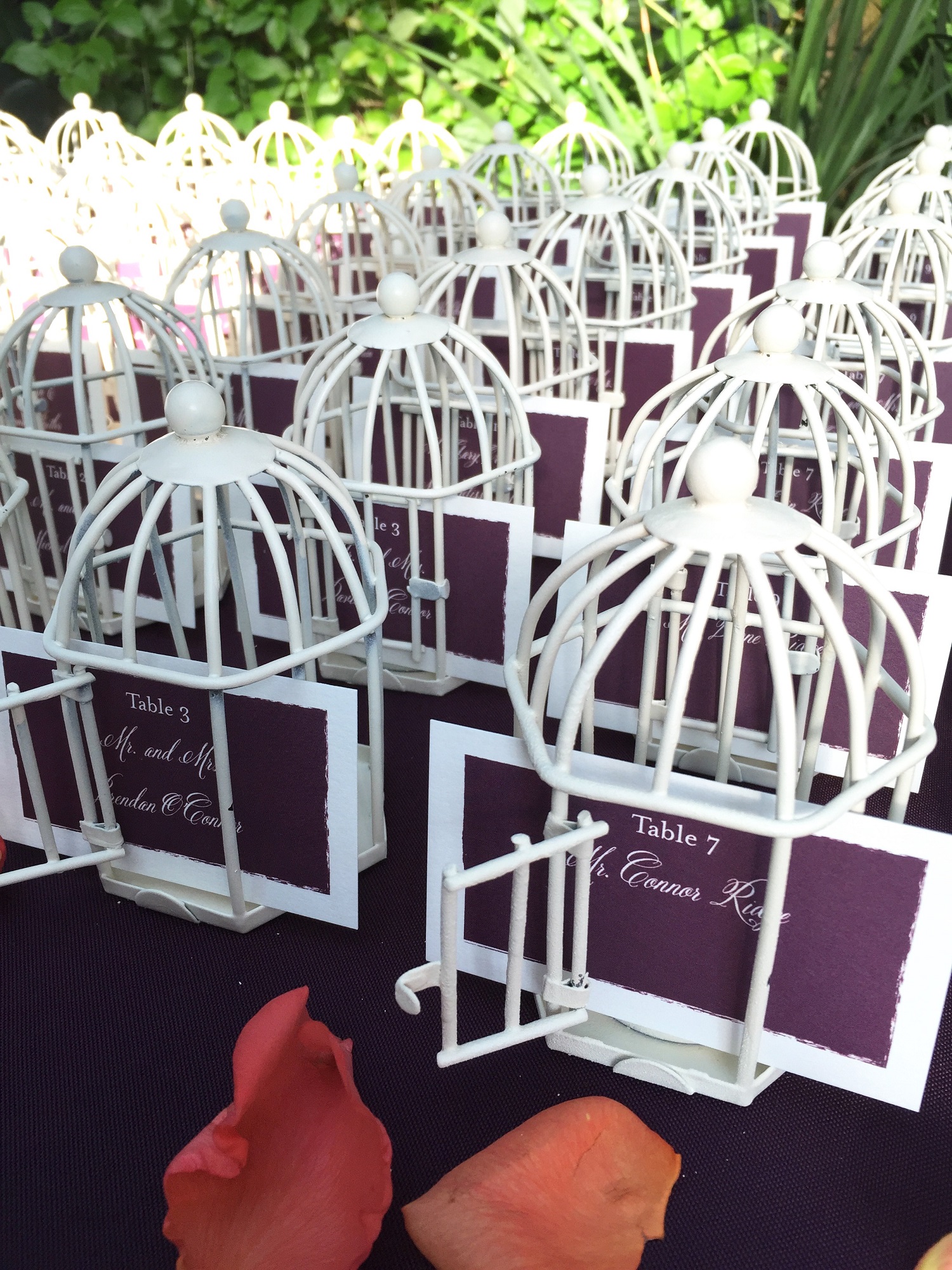 These bird cage escort cards included a tea light candle for a favor that can be used again and again!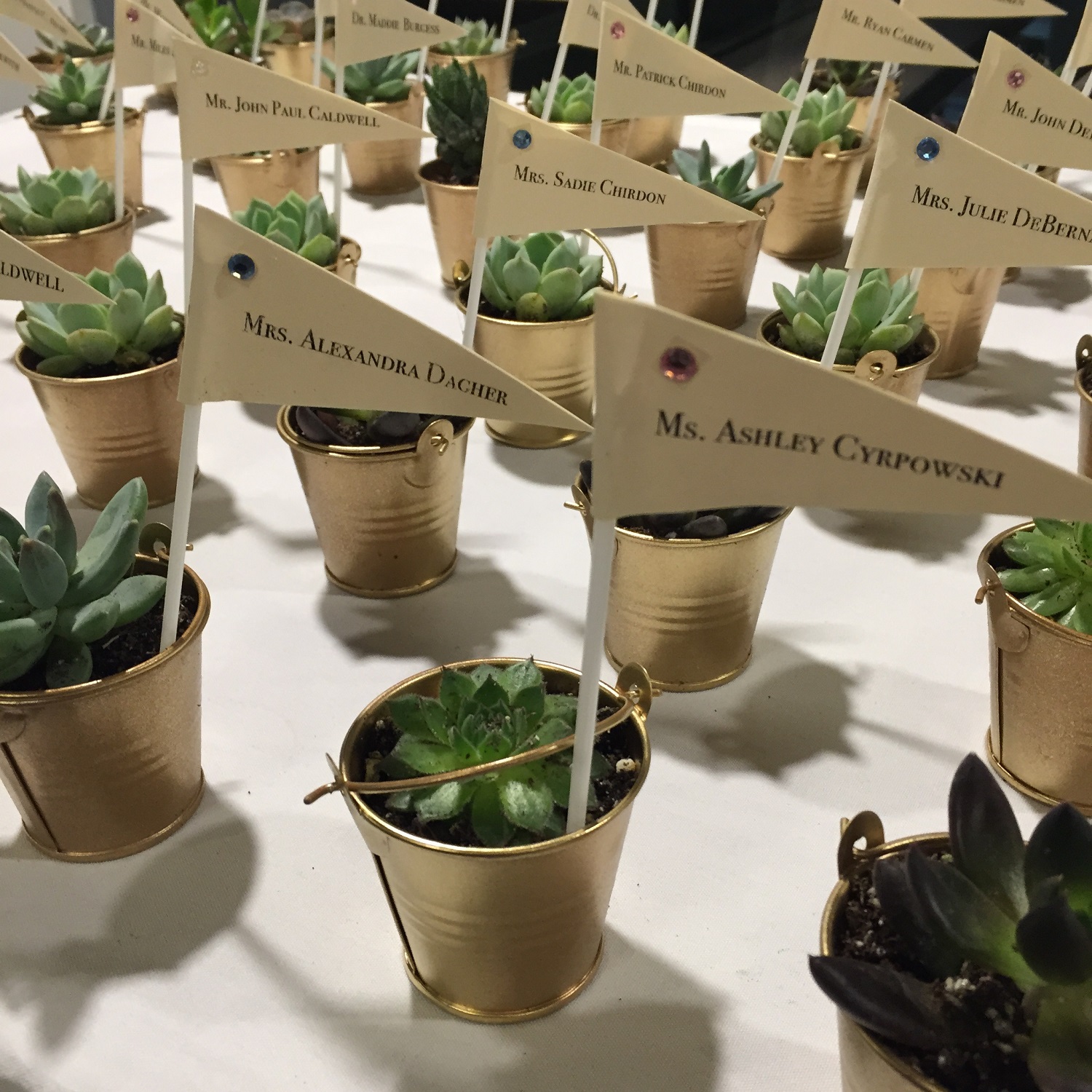 This couple took 'green' to the next level with these beautiful succulents.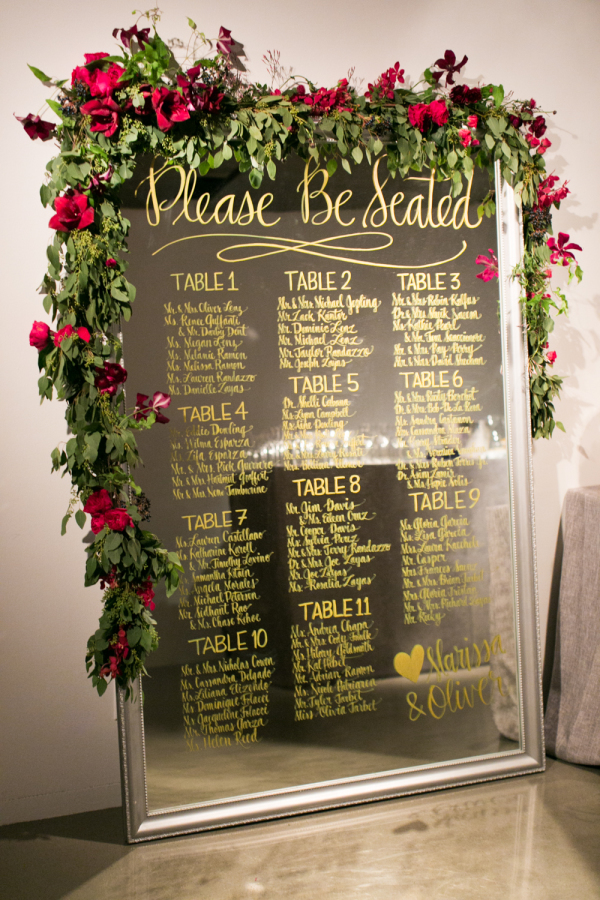 Photo featured on Style Me Pretty, captured by Charlie Juliet
Guests will reference a display such as this one to find their tables. Switch it up by making the card at each place setting act as a favor, like the above examples.
Whichever name card you decide upon, remember that there are many unique ways to help your guests find their seats. If you need assistance or ideas, be sure to contact your event coordinator, and they would be happy to help!
Happy planning!
The Phipps Events Team
Page Header Image by Matthew Blassey