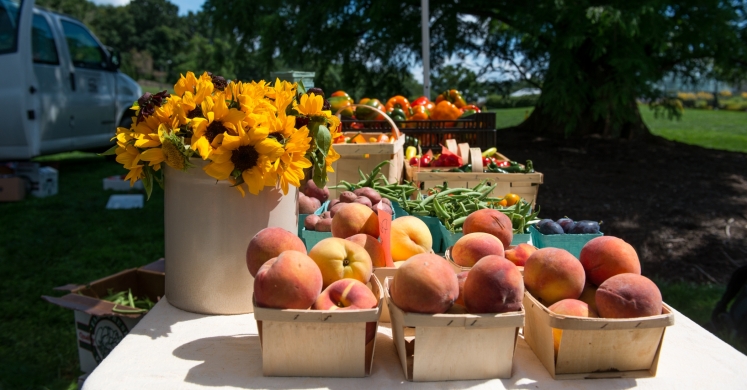 This Week at Phipps: Aug. 24 – 30, 2015
There's always something new to see and do at Phipps! This weekly blog post provides a run-down of the latest happenings so you can plan your visit. Events listed below are free with Phipps admission and require no advance registration unless noted otherwise.

Open Daily:

Wednesday, Aug. 26:
National Living Lab | 10 a.m. – 3 p.m.
Help make science happen! Assist Carnegie Mellon University researchers as they explore how children learn.

Story Time

| 10:30 – 11 a.m. and 1 – 1:30 p.m.


Kids will love listening to our storytellers weave tales about gardens, fruits, vegetables, animals and other fun topics.

Farmers at Phipps | 2:30 – 6:30 p.m. | Admission free to the public


Visit our sustainably managed front lawn to browse organic and Certified Naturally Grown fruits, vegetables and more from local farms.

Friday, Aug. 28:
Saturday, Aug. 29:
SEED Classroom Open Hours | 11 a.m. – 3 p.m.
Drop in and discover the inner workings of the modular, non-toxic SEED Classroom, our revolutionary new learning space.

Sunday, Aug. 30:
Red, Ripe and Roasted

| 11 a.m. – 4 p.m.


Enjoy cooking demos, a tomato contest, kids' activities and vendors offering locally grown produce — all to benefit the Greater Pittsburgh Community Food Bank.

Fall Decorating | 1:30 p.m.
Learn how to arrange a festive door swag from natural elements.