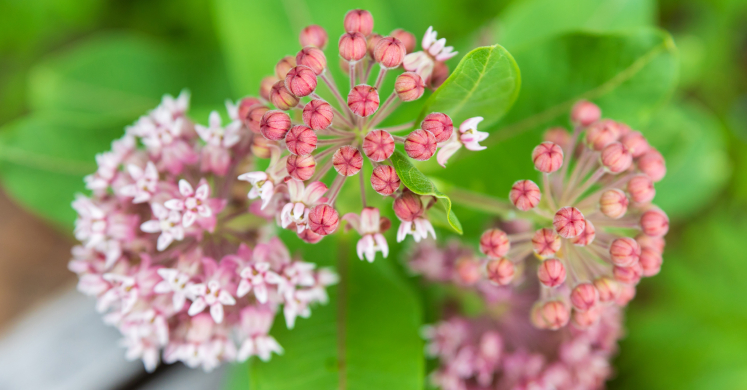 This Week at Phipps: July 6 – 12
There's always something new to see and do at Phipps! This weekly blog post provides a run-down of the latest happenings so you can plan your visit. Events listed below require no advance registration unless noted otherwise.
Open Daily:
Tues., July 7:
Drawing Pollinators | 1 – 3 p.m.
Complete mini drawing exercises of various pollinators, and then choose your favorite to depict in a final sketch. Plus, learn about the importance of pollinators and the vital role they play in the environment. No previous drawing experience is required. A material list will be provided at time of registration, so register early!
Backyard Composting Workshop | 7 – 8:30 p.m.
Are you unsure what to do with your kitchen, garden, and yard scraps? Would you like natural, home-made compost for your lawns and gardens in the spring? Join us for this information-packed webinar, learn best practices for backyard composting, and get all of your composting questions answered.
Wed., July 8:
Virtual Story Time | 10:30 a.m. and 1 p.m.
Join us for stories, sing-alongs and fun activities you can do from home each Wednesday!
Botanical Art Lunch and Learn: What It Is Like to Take a Botanical Drawing Class | noon – 1 p.m.
Join Phipps Botanical Art instructors and staff for informal lunchtime Zoom discussions and/or presentations on diverse botanical art related themes. Share interests such as favorite botanical artists and their impact on the field, various drawing or painting techniques, personal experiences and motivations, reports from conferences and workshops, local botanical art resources, and questions about anything tangentially related to botanical art and its production. Bring your curiosity and be prepared to learn in a collaborative environment. Topics and speakers will vary by week.
Energizing Foods | 6 – 7:30 p.m.
Do you find yourself constantly running on empty? Join Chef Emily Larsen and Phipps' Let's Move Pittsburgh coordinator, Maris Altieri, for a 90 minute family wellness cooking class. You'll learn how to create affordable, quick nutrient-dense meals to boost those energy levels and keep you fueled for the day.
Photos © Phil Johnson II