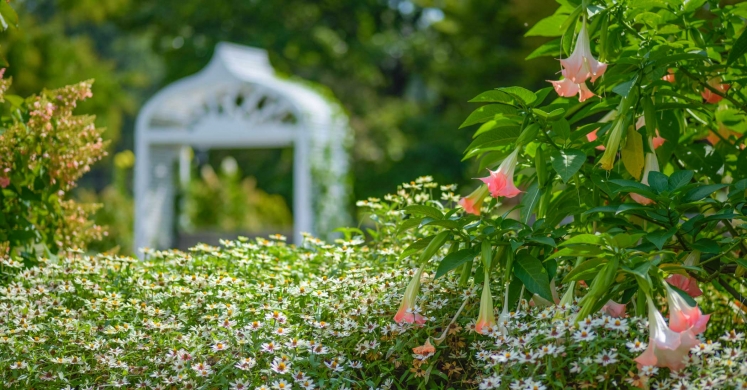 This Week at Phipps: Sept. 14 – 20, 2015
There's always something new to see and do at Phipps! This weekly blog post provides a run-down of the latest happenings so you can plan your visit. Events listed below are free with Phipps admission and require no advance registration unless noted otherwise.

Open Daily:
Summer Flower Show


Discover the vibrant hues, tantalizing textures and strange shapes of some of Earth's most weird and wonderful botanical specimens.



Tropical Forest Congo
Explore some of Africa's lushest landscapes and see botanical specimens never before showcased at Phipps.

Rugged Grace: Works by Heeyoung Kim
Watch as contemporary botanical artist Heeyoung Kim explores the under-appreciated beauty and decreasing populations of native plants.

Bee-Beneficial Natives


Now on display in the Center for Sustainable Landscapes atrium, this gallery highlights plants in the surrounding landscape that are beneficial to bees

Wed., Sept. 16:
Story Time | 10:30 – 11 a.m. and 1 – 1:30 p.m.
Kids will love listening to our storytellers weave tales about gardens, fruits, vegetables, animals and other fun topics.

Farmers at Phipps | 2:30 – 6:30 p.m. | Free to the public


Visit our sustainably managed front lawn to browse organic and Certified Naturally Grown fruits, vegetables and more from local farms.

Fri., Sept. 18:
Sat., Sept. 19:
SEED Classroom Open Hours | 11 a.m. – 3 p.m.
Drop in and discover the inner workings of the modular, non-toxic SEED Classroom, our revolutionary new learning space

Meet a Scientist | 1:30 p.m.
Meet a scientist in person and ask about his or her work.

Sun., Sept. 20: