Scouts are invited to Phipps Conservatory and Botanical Gardens for a variety of hands-on learning experiences which have been designed specifically for the satisfaction of a number of badge requirements. These fun and enriching programs can be found on the Girl Scouts of Western Pennsylvania website. All troop members are also welcome to register for any of our field trip classes, group tours or seasonal camps. A Phipps fun patch is available upon request.
---
New Customizable Badge Fieldtrips!
These virtual fieldtrips are Girl Scout specific programs that aim to meet the requirements of a specific badge. Fieldtrips can now be customized by the troop leader to fit the troop's goals! Supply list will be provided if needed. Badges are not included. Programs available virtually via Zoom from Mon. – Fri., 8:30 a.m. – 6 p.m.
Minimum of 6 Girl Scouts; Maximum of 30 Girl Scouts (flexible)
$15 per Girl Scout | $5 per adult on their own screen
To schedule a field trip or ask any questions, call (412) 444-4442, ext. 3925.
View the list of available field trips below!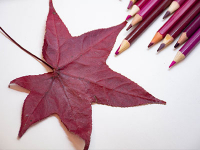 Outdoor Artists
Calling all outdoor artists! Are you ready to be inspired by the beauty of Phipps Conservatory and the nature around us? Programs will be tailored to follow the steps of each level's Outdoor Art badge and customized for all Girl Scout levels, Daisies through Ambassadors. Get a look at some of the most beautiful plants in the conservatory. Then, explore many different art styles by crafting along with us!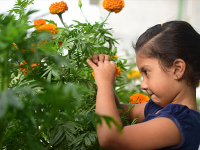 Eco-Girls
Calling all Eco-conscious girls! Earn your Eco Badge by exploring the beautiful and fascinating plants in Phipps Conservatory. Programs will be tailored to follow the steps of each level's Eco badge and customized for all Girl Scout levels, Daisies through Ambassadors. Different levels will explore a variety of nature-related topics, from how to protect nature and wildlife to identifying plants like invasive species to understanding biodiversity and human impact in different habitats.
Trees
Calling all Cadettes! Have you ever wondered what causes the leaves to change in autumn? Or how trees survive in dry areas? Join Phipps Conservatory to earn your Trees badge! Take a deeper look into the amazing adaptations that allow trees to thrive in the coldest, hottest, wettest, and driest times! Learn about how trees help the world around them, and explore some unique and fascinating trees.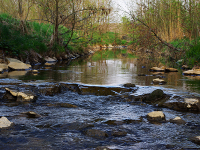 Animal Habitats
Calling all Juniors! Do you love learning about animals? Join Phipps Conservatory and earn your Animal Habitats Badge! Animals have so many amazing adaptations to help them survive in harsh climates. Learn what kinds of wildlife live in different biomes, discover ways that you can track and observe our animal neighbors, and explore some neat research tools that scientists use to study them.
Photo © Cory Doman